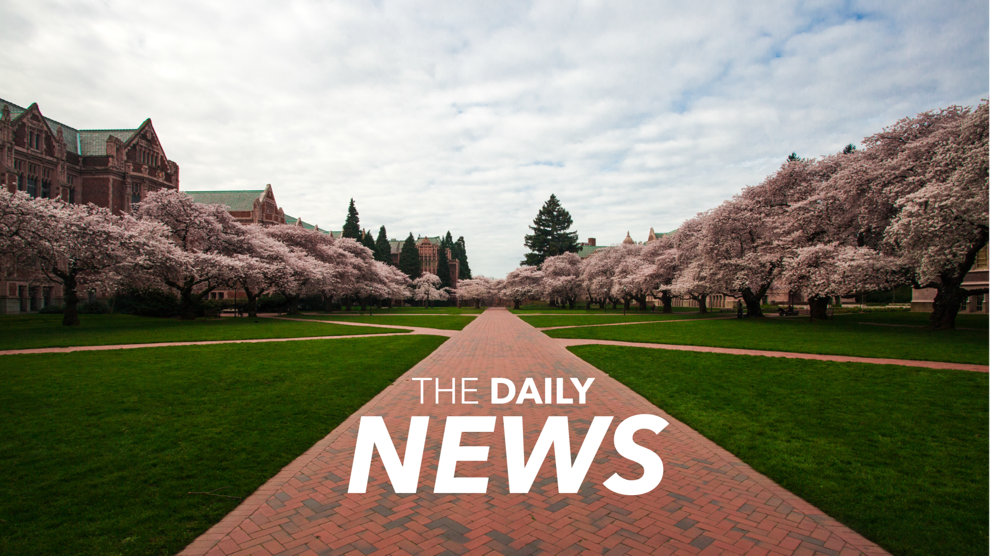 UW will return to "largely in-person classes" Jan. 31, President Ana Mari Cauce announced in an all-campus email Monday. Cauce also warned that although UW prioritizes in-person learning when practicable, administrators "cannot promise this will be the last time the coronavirus will cause disruptions to our University."
Although the email stated classes would be "largely" in-person, it was not immediately made clear which courses would remain online. Students whose courses will remain online will receive an email from their instructors, Cauce said. 
Cauce also announced that the university acquired a "large number of surgical and KN95 masks that will be made available to students, instructors, and staff." Further information on how a mask can be obtained from the university will be posted on the UW coronavirus homepage later this week.
The university has been mostly remote since the beginning of winter quarter, with instructors permitted to remain in-person as long as provision was made for remote attendance. 
The switch to remote learning was first announced during winter break. On the first day of winter quarter, Cauce said UW would return to in-person operations Jan. 10 to allow more students to receive COVID-19 tests or booster shots, but walked back that change just four days later, saying the university would remain online until Jan. 28. 
"As expected, we saw a surge of cases as many people returned from travel and/or holiday gatherings," Cauce wrote in Monday's email. "However, we are writing today with positive news: As predicted, coronavirus case counts in our region and at the University are now declining and are expected to continue to decline."
According to data from the UW coronavirus dashboard, UW reported 3,813 positive coronavirus cases in December and January, more than doubling the 2,815 coronavirus cases recorded between the beginning of the pandemic and November 2021. The more than 2,200 cases reported the first two weeks of January alone comprise a full third of the 6,660 total cases UW has recorded throughout the pandemic.
Over the past seven days, the Husky Coronavirus Testing program has reported that 10.5% of tests on average come back positive, compared to a 2.5% average positivity rate since the beginning of the study.
In the email, Cauce praised the "consistent actions" of the UW community in preventing the spread of the virus, saying that "we have no evidence of in-classroom transmission in winter quarter classes that have met in person over the past three weeks." 
Appointments for booster shots and COVID-19 tests are available through UW Medicine. While booster shots are not currently required, should the state mandate them, UW will likely follow suit.
Reach News Editors Matthew Hipolito and Annie Denton at news@dailyuw.com. Twitter: @hipolmat @anniesdenton.
Like what you're reading? Support high-quality student journalism by donating here.