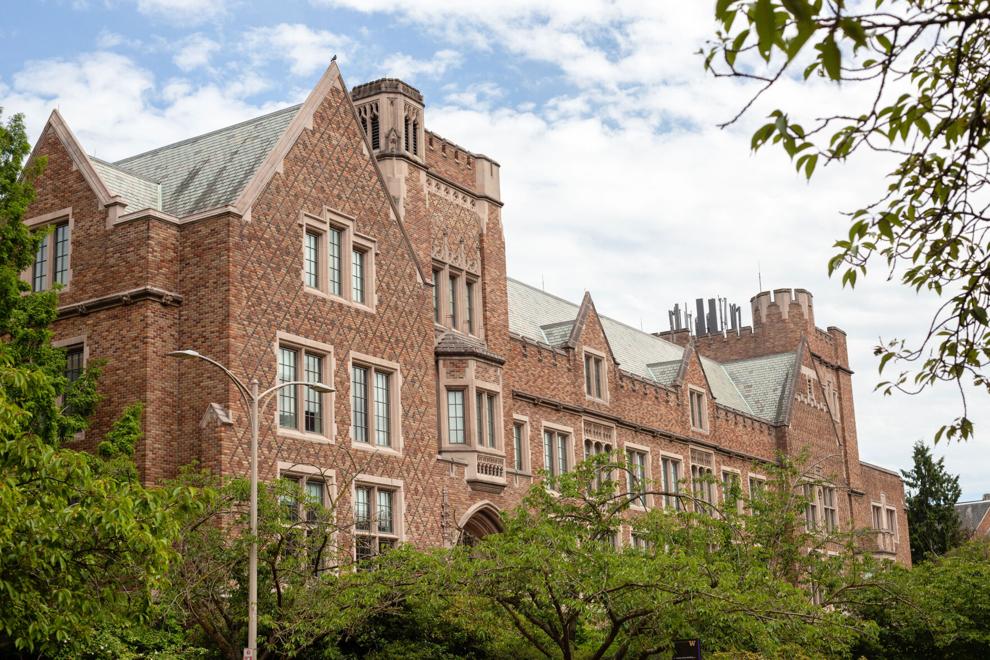 It's news to no one that accessing mental healthcare is not without at least some degree of difficulty. In King County, there are 220 residents for every one mental health provider, according to County Health Rankings and Roadmaps 2020.
Last February, Gov. Jay Inslee released a proclamation declaring a state of emergency across Washington because of the growing number of young people experiencing mental health issues. The COVID-19 pandemic, in removing students of all ages from classrooms and causing widespread isolation, exacerbated already dire conditions for mental health, according to Inslee's report. 
The inaccessibility of mental healthcare across the state is reflected at UW. Within the department of psychiatry and behavioral sciences, a team is developing a training program designed to offer talk therapy certification to undergraduates that would address this issue. Upon completion of training, students could begin practicing as a "behavioral health support specialist" under supervision, according to a UW Medicine release in May.
The training program has been designed for the treatment of common mental health disorders such as anxiety and depression. Students studying psychology-related fields would take a practicum course in their senior year, perhaps as a part of their undergraduate degree. 
The idea, inspired by a similar program offered in the UK, is that training more people to become entry-level mental health providers, even with limited capacity, would increase access to counseling and lower the barriers associated with acquiring a mental health provider license. 
With $3.7 million provided by the Ballmer Group to the department for the development and implementation of this program, UW Medicine hopes to have 50 undergraduates practicing 5 years from now. Priya Hendry, a first-year student, said she feels that there is a collective sense of grief as we emerge from a global pandemic. 
"Carrying that grief while going directly into a very competitive academic environment, it's hard to navigate that," Hendry said.
For Hendry, accessing mental health services at UW as someone who struggles with anxiety is, ironically, an anxiety-inducing effort. 
"I don't think the university is putting an emphasis on protecting mental health," Hendry said. "This is kind of exemplified in the way that the process is so bureaucratic and difficult to navigate." 
This inaccessibility is largely due to the sheer lack of mental health providers. According to The Seattle Times, it takes nine years total, including a master's degree and 3,000 hours of supervised experience, to become a mental health counselor in Washington state. In addition, mental health counselors in Washington earn less than $52,000 on average per year — less than Metro bus drivers, the Times reported. 
The knowledge about mental health and the solutions to this crisis of poor mental health are out there, but access is the barrier. In an age where a leading cause of disability worldwide is depression, access is everything.
"There would actually be those services more readily available for people to access them,"  Dr. Anna Ratzliff, director of UW's Psychiatry Residency Program, said. "I think that matters, because when someone's depressed, that impacts their whole community. I mean, if they're a parent, it's harder to parent, if they're working, it's harder to work, maybe if they're out of a job, it's harder to get one. If you're in school, it's harder to learn." 
There are unique advantages to students receiving counseling from fellow undergraduates, according to Ratzliff. 
"I think being able to relate to the people that you know, you're working with, and trying to create a therapeutic alliance with can be really important," Ratzliff said. "And so I do think there could be some advantage, if someone is sort of close to you, you know, in terms of life experience, that might actually be of benefit." 
For Hendry, receiving therapy from someone at a similar stage in life is not necessarily reassuring. In her opinion, a lack of professional training is a barrier in itself to trust between provider and patient. 
"Instead of taking up responsibility as a university to the liability for the health and happiness of students, we're just going to shove that on students, and that's really unfair," Hendry said. "I understand that the university has a budget, but honestly if part of the reasoning behind this program is truly to save money, that is at best exploitative and at worst downright dangerous." 
Efforts to develop this program must be made in tandem with advocacy for increased access to [current] services, according to Ratzliff.
"All of those pieces are really needed if we're going to make that kind of change in the system," Ratzliff said.
Reach contributing writer Taija PerryCook at news@dailyuw.com. Twitter: @taijalynne
Like what you're reading? Support high-quality student journalism by donating here.