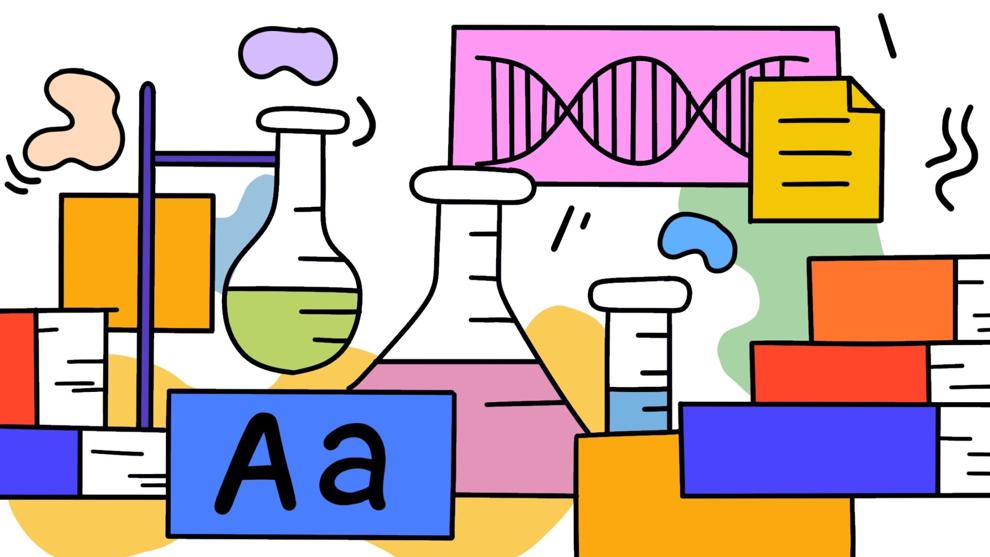 The 25th annual Undergraduate Research Symposium took place May 20. For the first time in two years, students were able to take part in a hybrid format, with in-person presentations in Mary Gates Hall and Odegaard Undergraduate Library as well as virtual presentations on Zoom.
The symposium is organized by UW's Undergraduate Research Program (URP) to facilitate research experiences for undergraduates in all academic disciplines. The symposium featured lightning-talk presentation sessions from all three UW campuses, as well as from student presenters from peer institutions.
"Coming here and doing a poster is really clarifying, and it's really rewarding, too," Camille Groneck, a fourth-year student whose stem cell research centers on the influence of genetic sex on sex bias in Alzheimer's, said. 
Groneck said the lack of knowledge of Alzheimer's, despite growing discussion of the disease, was shocking.
"I'm surprised how little we know, actually, about Alzheimer's, considering it's a very common disease and everybody knows about Alzheimer's," Groneck said. "It's increasing in frequency with our aging population, and I'm just surprised that there's stuff we still don't understand. The first step to getting treatments for Alzheimer's is understanding the pathology, or why things happen in the brain."
Ali Lo, a fourth-year student studying public health and communication, used her research as an opportunity to expand her academic focuses. Lo focused on the evaluation of anxiety-like behavioral phenotypes in female-male wild type mice. Her research showed tangible differences between medication effects on males and females.
"I'm looking at sex and age as biological variables and basically highlighting the need for there to be more sex and age-based research," Lo said. "In a lot of pre-clinical trials with anti-seizure drugs, [some side effects] don't occur in female mice, they only occur in male mice, and so then later on, when the drugs go to market, we're seeing adverse effects in females that could possibly be accounted for if we're looking at female pre-clinical models."
Lo wants to continue finding ways to apply her passion for science to events like the symposium.
"There's something to be said for just doing [research] in labs, but then when it comes to actually presenting our research, I think that's also very important," Lo said. "How do you share the information? How do you inform the public? What you've learned with COVID is that it's really something that we need to work on, especially in the science fields and in public health."
Olivia Walsh, a third-year bioengineering student, took her research as an opportunity to apply coursework to real world issues. She worked with the Quantitative Breast Imagery Lab to more accurately assess breast cancer risk. 
"This project kind of arose from using existing MRI data to create quantitative rather than qualitative risk assessment," Walsh said. "It's much faster to do it automated than manually."
Currently, radiologists have to manually review MRI data to determine what parts of the scan are showing breast tissue and what parts are fat. Walsh and her team created probability maps to make the process of locating potential cancer areas more efficient.
"The automated method uses an algorithm that is more on a sliding scale," Walsh said. "It's not just binary like: this is tissue, this is fat. It creates a probability map of 'is this most likely to be tissue?'"
Walsh said she feels the research has made her education that much more rewarding.
"I'm learning this in class and then I'm able to apply that in my research," Walsh said. "Especially with something as important as breast cancer, where I'm making an immediate impact, I really like that."
Projects expanded well beyond STEM research and highlighted UW students' research in social sciences as well. Lia Kaluna, a fourth-year nursing student, partnered with the Sharing History through Active Reminiscence and Photo-imagery (SHARP) study in the UW School of Nursing Honors Program. 
"The SHARP project combines reminiscence, therapy, social engagement, and physical activity into community-based walks," Kaluna said. "It's based in the Seattle Central District, acknowledging that it's a historically Black community as well as one that is exponentially becoming more gentrified." 
To create a record of the history of the Central District, researchers set up community walks around the neighborhoods to discuss historical landmarks and themes important to the social and cultural history of the area.
"We're currently recruiting participants for the summer walks," Kaluna said. "Those walks will be recorded and turned into an oral history archive to preserve the socio-cultural history of these communities."
Kaluna said her research allowed her to use her background as a Hawaiian and Japanese American to elevate other marginalized communities in ways that may not have been valued or included.
"It gives us an opportunity to step in and see what it's like," Kaluna said. "It has been an amazing opportunity for me to learn and see if I want to pursue a Ph.D. someday."
For students who go into research, it is an opportunity to step outside one's academic field into new subjects. Hanna Moss, for example, is a biology student researching in the social sciences. Her project demonstrated how gender variables affect student safety perceptions on campus. She found that in general, women and non-binary students feel less safe in their campus environments. 
"I think it's really important that at an institutional level we're protecting all sorts of people, because safety programs and institutional policies aren't always geared towards those populations," Moss said. "I just wanted to see if we could make better policies or better protection for BIPoC students and marginalized students."
Passionate about women in STEM and protecting BIPoC communities, Moss said she uses her research as an outlet for her non-STEM interests. 
"Having this non-STEM outlet changes the way I think about STEM and women in STEM," Moss said. "I use my research as an outlet to explore that hobby instead of working in a lab."
For Aiyanna Guadiz, a fourth-year student in sociology and American ethnic studies, research offered her the opportunity to connect with a mentor outside of her departments. As part of the McNair scholarship program, Guadiz used her research to investigate mental health services among postpartum women during COVID-19. 
"The great thing about research is you can research anything you want," Guadiz said. "Whatever you're passionate about, whatever questions interest you, there will be a faculty member who probably has the same interest."
Whether their projects focused on the social sciences or STEM fields, students' hard work paid off, resulting in an exciting symposium after two years of exclusively virtual events. 
"I think going to these kinds of events is really helpful in figuring out my future," Groneck said. "I'm really glad this is in-person. Honestly, I did the symposium two years ago when it was online and I just think making a poster is way more fun, and actually being able to talk to people is really great."
Students who are interested in taking part in the symposium in future years can reach out to professors, past presenters, or URP advisors for research opportunities, and can check out the URP's website for more resources.
Reach contributing writers Asma Masude, Evan Waara, and Laura Schladetzky at news@dailyuw.com. Twitter: @asmayikes, @evanyolo_, @LSchladetzky
Like what you're reading? Support high-quality student journalism by donating here.