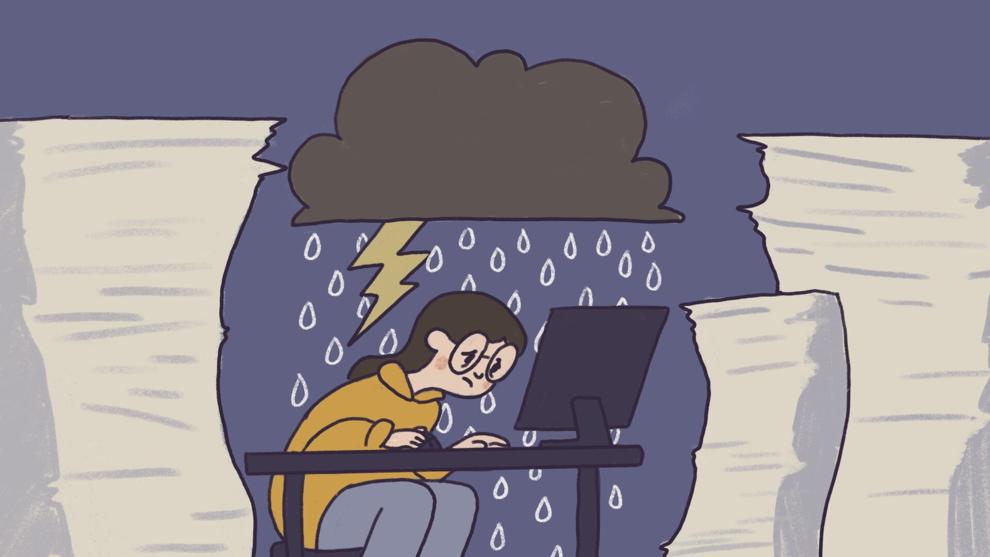 Students would have until the final day of the quarter to change from a numerical grade system to satisfactory/non-satisfactory (S/NS) under a proposal that could be approved this month by the UW Faculty Senate, according to Chris Laws, the faculty senate chair.
Last month, the Faculty Council on Academic Standards (FCAS) approved the change in policy; if the legislation passes the senate, students will have until the last day of finals week to switch to S/NS grading — four weeks longer than the current week seven deadline. Dec. 17 is the last day to switch for this quarter.
All quarters between spring 2020 and summer 2021 were designated as extraordinary circumstance quarters (ECQ), but fall quarter was not. ECQ's are terms that have had "extenuating circumstances that globally or by individual campus have had an impact on grading and student success," according to the Office of the University Registrar. 
During ECQs, students can switch grades from numeric to S/NS or vice versa until they earn their degree, and all satisfactory grades count toward graduation. There is some hesitancy regarding ECQs, as the leniency of the accommodations can negatively impact the accreditation of the university, according to Laws. 
The new proposal intends to provide accommodations for students without making this quarter an ECQ; satisfactory grades would not count toward graduation requirements beyond the typical 25 S/NS credits students can use.
"We are very confident it will pass," Laws said. "I've heard very little in the way of opposition to it."
Students have pressed the administration for accommodations since classes began, saying that the pandemic and its associated extraordinary circumstances have not yet ended. In October, fourth-year Cassandra Nguyen started a petition calling on Provost Mark Richards and President Ana Mari Cauce to declare Autumn 2021 an ECQ. The petition has since garnered over 500 signatures. 
"This quarter is not a normal quarter whatsoever," Nguyen said. "I've witnessed a lot of anxiety and lack of morale around the student body. I think a big part of me was holding out hope that they'd announce something within the first few weeks of the quarter, like changing it to an ECQ quarter or making other accommodations for students." 
When UW did not announce any sort of accommodations, Nguyen created the petition.
"Something needs to be done to acknowledge that this is not a normal quarter," Nguyen said. 
Nguyen said she has "personal stakes in this as well." Her family lives in the Seattle area and both of her parents are high-risk. 
"When I want to visit them or go spend time with them, there's a lot of anxiety on whether or not it is the safest thing to do," Nguyen said. 
Laws said faculty leaders understand student concerns, which is why he called a special meeting of the senate to vote on the legislation Nov. 18. There will be a two-week period during which faculty and the president's office can comment on the measure. 
If all goes according to plan, Laws said that once the proposal has passed, it will apply to this fall and all future quarters. Students will be able to switch to S/NS this quarter once the legislation has gone into effect — estimated to be around the end of week 10 — until the last day of finals.
"I am 100% in support of this legislation," Nguyen said. "This is a step in the right direction for UW admin to be receptive to the struggles of the student body, and I think that's a positive thing." 
Laws said he hopes this measure will be the "best of both worlds," because it will provide students with accommodations while also maintaining the academic rigor of the university by not declaring fall quarter an ECQ. 
"We want to be as supportive as we possibly can," Laws said. "Anybody who thinks we don't care is missing the point. Let me make it clear, we care." 
Reach reporter Lou Yardley at news@dailyuw.com. Twitter: @lou_yardley
Like what you're reading? Support high-quality student journalism by donating here.