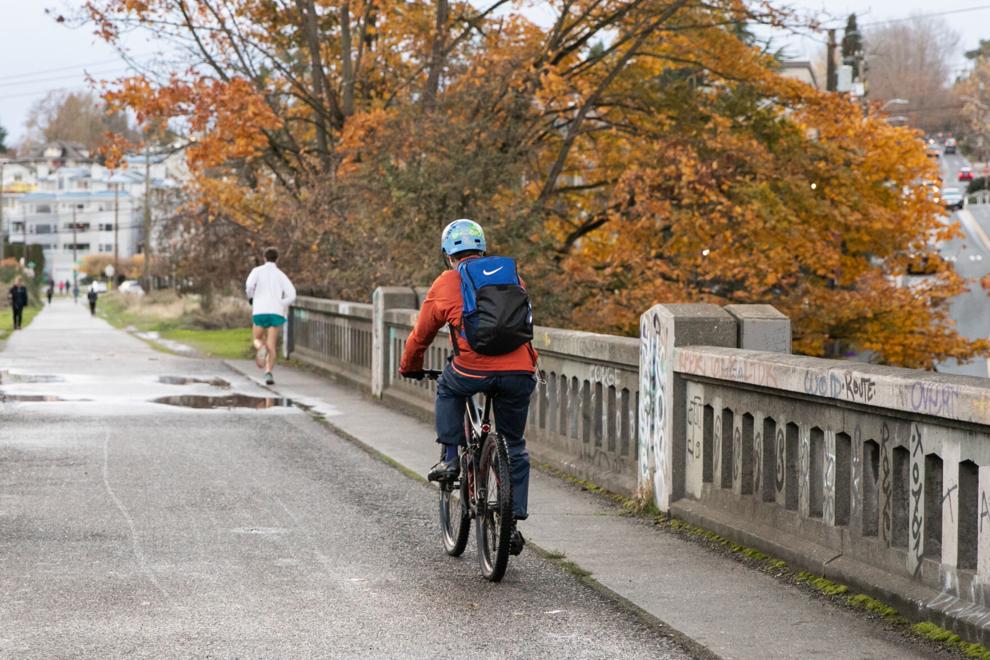 The King County Board of Health is planning to vote on repealing the county's bike helmet law in the coming months, in part due to analysis from a UW grad student that shows the law may be unequally enforced due to racial bias. The vote is currently delayed in response to concerns from parts of the medical community. 
In early 2020, UW grad student Ethan Campbell analyzed bike helmet enforcement in King County. In February, the analysis was presented to the King County Board of Health, who then began to reevaluate the law. Shortly before the original date of the vote, many members of the local medical community came out in protest of the bill, citing concerns of a possible increase in head injuries. The vote was then delayed to give the board more time to hear from the community. 
"I looked at public court records about related citations issues to bicyclists and found that Black, Hispanic [and] Latino, and Indigenous riders are cited disproportionately compared to white riders in the city for all bike infractions, but particularly for helmet infractions," Campbell said. 
Campbell is a member of Central Seattle Greenways, an organization dedicated to street safety and equity. The group is one of 23 organizations and many individuals advocating for the repeal of the bike helmet law due to its unequal enforcement within homeless populations and communities of color.
"[The law is] being misused because police use it as a convenient way to conduct investigative traffic stops of cyclists," Campbell said. "That's what leads to the disparities, because we know the stops disproportionately happen to people of color."
For many members of the medical community, concerns for the negative public health effects of racist enforcement are balanced with the fear of a rise in biking injuries. 
"I am so passionate about bike helmets because they are highly effective," Beth Ebel, pediatrics professor and injury specialist, said. "If I fall, the one thing I can really help myself with is protecting my brain." 
Because traumatic brain injuries create significant and often irreversible damage, Ebel suggested that change should begin with reviewing the police department's actions. 
"It's not the existence of the law," Ebel said. "It's the enforcement of the law; that should be addressed and not just canceled."
Advocates for repealing the law have cast doubts on whether helmet laws actually correlate with a population increasing their helmet use. Recent studies showing two comparable cities with and without helmet laws illustrated similar rates of helmet usage for private bike users between each area.  
"For [the law] to be good, it had better be doing a lot of prevention of head injuries, and I don't think we have any evidence that it is doing that," assistant epidemiology professor Steve Mooney said.
Despite the debate over the efficacy of helmet laws, all involved — according to Campbell — can agree that a variety of things should be done to protect bikers, including lowering speed limits, expanding bike lanes, and increasing access to low-cost helmets and other safety gear. 
Campbell, as well as others who oppose the helmet law, would like to see it replaced by a resolution that removes the punishment. 
"The resolution that would replace the helmet law strongly supports helmet use, and it supports ways of getting helmets on heads that don't involve a badge and a gun," Campbell said. 
Reach contributing writer Isabelle Spence at news@dailyuw.com. Twitter: @isabelleleahs
Like what you're reading? Support high-quality student journalism by donating here.