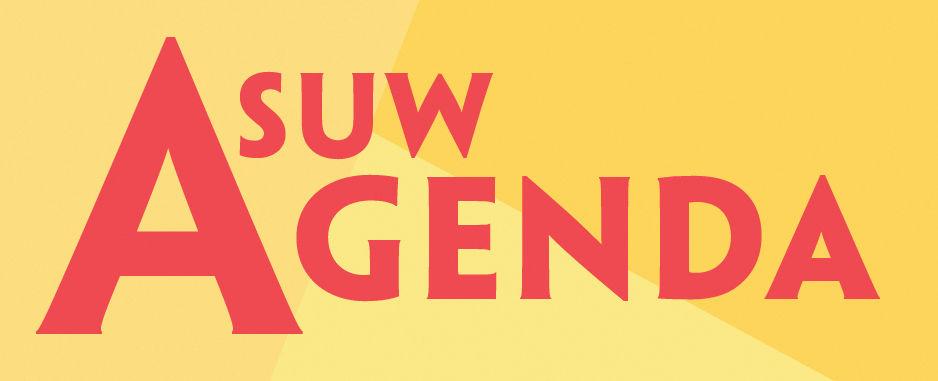 The ASUW Board of Directors (BOD) passed a new set of bills Thursday ranging from endorsing a petition criticizing UW's lack of hybrid options for fall classes to a partnership encouraging transparency and communication between Sound Transit and UW students.
Petition for safe and accessible learning
After being passed in ASUW Senate 34-3-3 last week, Board Bill 5.02, which endorses a petition for "safe and accessible learning," was brought to the BOD and approved unanimously. 
The petition demands the university designate autumn 2021 as an extraordinary circumstances quarter and guarantee remote learning accommodations.
Following the approval, ASUW will display posters that read "UW DOES NOT CARE ABOUT YOU" around campus and on social media.
ASUW has long advocated for expanded course accessibility.
"It is already the official opinion of the student body that students should receive asynchronous and remote access to classes and class materials, whereas the administration has not responded to student requests for accessible learning over the past few years," senate vice speaker Sarah May said. 
Now, as the university navigates its first in-person quarter in over a year amid the COVID-19 pandemic, students and faculty have expressed continued discontent with the university's in-person learning policies. 
The petition was created by graduate students and undergraduate students, including several from the ASUW Student Disability Commission, and approval of the bill indicates formal support from undergraduates.
ASUW and Sound Transit fall 2021 partnership
Board Bill 4.0 was approved, mapping out a partnership between UW and Sound Transit. With the recent opening of the U-District Link station, Sound Transit is ingrained in student life now more than ever. 
The BOD agreed to partner with Sound Transit, and the bill approves certain kinds of engagements between the student body and Sound Transit.
During school hours, Sound Transit may engage with students using "forums, Q&A, surveys, events, posters, marketing, [and] inclusion in newsletters," director of campus partnerships Michael Saunders said.
In return, Sound Transit will donate $2,000 to the Husky Pride Fund, a need-based scholarship for students in need of emergency and financial assistance. 
This partnership is strongly advocated for by Sound Transit, which is interested in communicating with students to get feedback on light rail stations and other transportation-related topics. 
"They're willing to compensate students in a certain way by aiding in the Husky Pride Fund, and [Sound Transit] feels like that is their way of getting back to students for being able to learn and get information, without it being fully transactional," Saunders said. 
Other notes:
Board Bill 3.04 set the autumn quarter ASUW general spending cap to $3,000, which is significantly higher than last year's $1,500. The fund caps for the remainder of the school year will be determined at the start of each quarter. 
The BOD discussed ways to support off-campus housing in light of a senate bill that was approved last year. Potential avenues include investing in Dawg Houses or using a third party platform, like Rent College Pads, that has been successful on other campuses.
The BOD meets Thursdays at 5:30 p.m. PST in HUB 303 and on Zoom. The meeting schedule and links to join the Zoom webinar can be found on the ASUW website.  
Reach reporter Lacey Robertson at news@dailyuw.com. Twitter: @laceynicolerob 
Like what you're reading? Support high-quality student journalism by donating here.