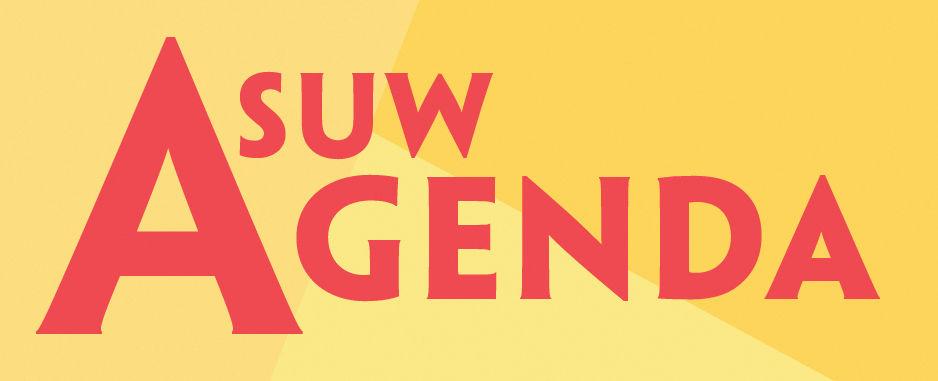 The ASUW Board of Directors (BOD) wasted no time at their first in-person meeting in over a year, delving into the UW's labyrinthine coronavirus policies and options for students with mixed schedules. 
Coronavirus policy
"The administration [has] sped full speed ahead towards in-person learning," director of university affairs Lukas Illa said. "They said to faculty, 'It is not your responsibility to make this hybrid, and we're not going to give you resources and administrative support to make it hybrid.'"
Should a student require accommodations, Illa said, the "consistent answer" is for that student to reach out to the Disability Resources for Students (DRS) office. 
"We've all heard from SDC, the Student Disability Commission, and from disabled students themselves that [DRS is] overworked and understaffed and underfunded," Illa said. 
Illa said DRS lacks the capacity to carry out anything beyond their prime directive of providing long-term accommodations for students with documented medical disabilities. Complicating the matter, Illa continued, is that a mandate requiring professors to provide remote or hybrid accommodations would likely come through the faculty senate, where there is little support for such a mandate. 
"So what I decided to do was go to [vice chair of the faculty senate] Chris Laws, who has said, 'Give me names. Give me names of faculty members who are refusing to accommodate,'" Illa said.
Illa said he is working on a Google Form where students can report professors who refuse to give accommodations for students who are sick with COVID-19. Once a report is received, Illa said, he and SDC will check in with the student and the professor and, if necessary, send the matter to Laws. 
ASUW vice president Kaitlyn Laibe said that even if a student contracts COVID-19, they are not required to report it to their professor, nor is the professor required to do anything with any such reports. 
"What a student has to do is go to [the UW's] environmental health & safety [department] and report it, at which environmental health & safety then goes to [a] professor, at which point environmental health & safety then goes and notifies the rest of the students," Laibe said.
Communications director Madi Welsh added that the link to report a COVID-19 case is no longer hosted on the Environmental Health & Safety (EHS) department website. Students are expected, Welsh said, to email EHS, which only has three employees. 
Director of campus partnerships Michael Saunders worried that students may face retaliation from professors for reporting, emphasizing that there needs to be accountability for professors and protections for students. 
"If that needs to be set up through academic advisors, because I agree, there is a confidentiality risk to it, and we as students do not have the ability to protect students from retaliation," Illa said, adding that while the reporting tool should exist, he did not think ASUW should manage it. "We already have tools to report faculty for sexual misconduct and racism and whatnot. This should also exist." 
On-campus remote learning spaces
The BOD discussed options for students who are enrolled in remote or hybrid classes as well as in-person classes. As it stands, a commuter student with a remote class ending at 10:20 a.m. followed immediately by an in-person class at 10:30 a.m., must be on campus in time for their remote class, but will not have a space to privately participate in that class while still being socially distanced. 
Laibe suggested sending out a resource email outlining areas that allow space reservations and linking to their policies and reservation websites. 
Other suggestions included opening unused classrooms and common spaces, such as gymnasiums at the IMA or the HUB Lyceum. 
S/NS grading
Illa said he had been in contact with members of the Faculty Council on Academic Standards (FCAS), who are workshopping changes to the S/NS policies. 
As it stands, students who want to switch a course to S/NS grading must do so by the seventh week of the quarter. Although no legislation has been drafted yet, Illa said, FCAS is considering allowing students to change their grading system up to the day before grades are due in the eleventh week of each quarter to allow students more flexibility.
"There's a ton of different things that get thrown into the mix when you change grading options like this," Illa said. "They want to be sure that they have it all in word before the quarter ends."
Because the grading system affects processes like graduation, honors, and the Dean's List, the registrar's office does not want to extend the cutoff past the grade due date. 
"Apparently, it was a super big mess during extraordinary circumstances quarter when folks are changing retroactively," Illa said.
Laibe said that the BOD should work towards fixing the root of the problem, rather than doing things that are "almost convoluted" to work around it. 
"The problem is that we need to invest in a new registrar system," Michael Saunders, director of campus partnerships, said. "Because we have such a large university with an outdated system, they're not able to keep up with the amount of requests they get." 
Saunders suggested having a team work on the "proactive side" and another work with FCAS on the decision timing.
Other notes:
The BOD briefly discussed altering the schedule of their meetings to accommodate a board member with other academic obligations during the time slot. As of right now, ASUW President Mustapha Samateh said, there is no time slot that works for every board member.





Under ASUW bylaws, Samateh continued, a board member can only excuse three absences from meetings per quarter, and if the schedule were to change, every BOD meeting would be a special meeting, prohibiting the BOD from editing its agenda.





Furniture and technology the ASUW ordered for new entities approved last year has yet to arrive. The Office of Inclusive Design, which is temporarily housed in the Student Disability Commission office, is considering making the move a permanent arrangement.
Passed legislation
Board Bill 2.06 hires Navon Morgan as the director of the Black Student Commission for the academic year.

Board Bill 2.07 hires Grace Fredman as the director of the Office of Inclusive Design for the academic year. 

Board Bill 2.08 hires Cecilia Macias as the event consultant for the Office of Inclusive Design for the academic year.

Board Bill 2.09 hires Naomi Cruz as the Rainy Dawg Radio assistant manager for the academic year. 

Board Bill 2.10 hires Hassani Sai as the business manager for the Bean Basket, an ASUW-run food co-op, for the academic year. 

Board Bill 2.11 appoints Michael Saunders, Anastasia Argat, Navon Morgan, Kat Kane, and Eva Hudak to the Provost's Advisory Committee for Students, which advises Provost Mark Richards on finance and policy. Saunders and Argat will serve one-year terms, while Morgan, Kane, and Hudak will each serve two years. 

Board Bill 2.12 appoints Smitha Chandrasekhar to the University of Washington Bookstore Trustees.

Board Bill 3.03 compensates Saatvik Arya, webmaster for the ASUW's Office of Communications, for five hours of work done updating the ASUW website over the summer. The money will be awarded in the form of a $7.67/hour pay raise for fall quarter over the ASUW's base rate of $16.88/hour.
Reach Co-News Editor Matthew Hipolito at news@dailyuw.com. Twitter: @hipolmat
Like what you're reading? Support high-quality student journalism by donating here.