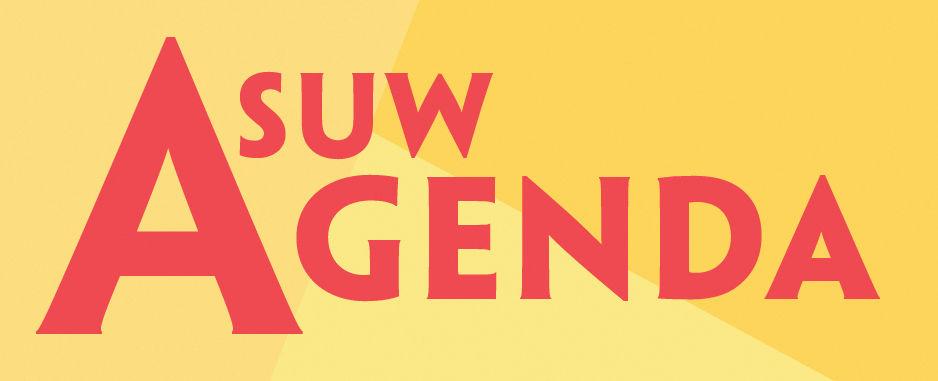 ASUW's Board of Directors (BOD) made significant movement in the likely partnership with Rent College Pads with the approval of Board Bill 4.0, easing the process of finding off-campus housing options for many UW students. 
An effort to maintain equitability and promote the involvement of non-ASUW students in the elections was also on the table during the Dec. 2 meeting. 
Partnership with Rent College Pads advances
Board Bill 4.0, which, if signed, would begin a partnership with Rent College Pads, was at the forefront of the BOD's agenda after being tabled following the Nov. 18 meeting. After deciding that further review of the contract was needed before the BOD could proceed, the bill to sign the partnership was approved Dec. 2. 
"This project has been going on since 2019, and so we inherited this project with the understanding that Rent College Pads has been vetted by other university employees," director of community relations Geeta Iyer said. 
Rent College Pads was selected due to its experience with similarly-sized universities, the variety of services offered, and the accessibility of those services, according to Iyer. 
The halt in the approval process stemmed from Rent College Pads' lack of control over information regarding listings posted by landlords, who may not have the property management systems in place necessary to create an automatically synchronized feed between their system and Rent College Pads' system. The language in the contract states that the company cannot be held liable for a landlord failing to manually change their own property information, Mitch Ehly, the chief operating officer for Rent College Pads, noted. 
"Knowing that they're not responsible for the accuracy of that data I think is rather concerning," Gabby Rivera, vice president of internal affairs of the Graduate & Professional Student Senate, said. "That kind of contradicts ASUW's intention of trying to make it a student-centered experience and in making sure we are protecting students' living experience off-campus." 
Ehly said this protects the company from being held liable for any discrepancies between initial landlord listings for a unit and what is contractually agreed upon between that landlord and a student. Ehly gave an example of a landlord listing a unit for $1,000, but saying it is $1,200 in a conversation with a student renter. 
"The reason why that verbiage is in the contract is to protect that landlords are given access to their account and they're able to edit their own properties," Ehly said. "If a landlord goes and posts their stuff and then they forget to change it, for example." 
Before the bill was approved, an amendment was made to change the language to recommend the partnership after further negotiations with legal teams.
Proposed support for ASUW Queer Student Commission leaders
Senate bill 5.07, which recommends splitting the position of director of the ASUW Queer Student Commission (QSC) into two, was presented to the BOD. The bill says the change would better distribute the responsibilities of overseeing the many RSOs associated with the QSC. 
The QSC aims to create "an anti-oppressive community by funding, sponsoring, and endorsing events that share these principles and will work to support students who identify as queer," according to the bill. 
Although BOD members spoke to the importance of supporting the QSC, questions arose as to whether or not the job responsibilities between two co-directors would become convoluted. 
"I worry that since it hasn't been practiced yet, what if we find out one person actually has a lot more responsibility than the other," director of university affairs Lukas Illa said. 
Ultimately, the bill was passed.
Discussion of ASUW election policies and fines
Board Bill 6.03, which approves this year's Elections Policies and Procedures, was passed. 
ASUW president Mustapha Samateh asked Andrew Hay, Elections Administration Committee co-chair, to review any major changes in the policies regarding the election of ASUW officials.
"Most of the changes were fairly minor," Hay said. "A lot of the dates had to be changed from last year because we are going back to the fourth week election structure rather than the seventh week. The major change in how elections would be run this year is that we have elected to remove the campaign start date, and instead allow campaigning to begin upon certification of the candidates."
This would remove the pressure on candidates to self-promote within the previous one week timeframe, and would also encourage students not already affiliated with ASUW to seek involvement in elections, both as voters and candidates, Hay said. 
"Basically, everyone that runs for an ASUW position is already affiliated with ASUW," Hay said.
The BOD also discussed changing the policy of punitively fining candidates for violations, which allowed for a conversation on classism. 
"I honestly would just take out the fine and just say, 'Listen, we've given you a ton of warnings, it's time for you to leave the election," director of campus partnerships Michael Saunders said. 
ASUW legislative agenda approved
Board Bill 5.06, a directive to adopt the 2021-22 ASUW legislative agenda drafted by the ASUW Legislative Steering Committee, was approved. 
Because ASUW employee salaries are funded in part by the state, they are considered public employees and are subject to stringent regulation on how they can lobby the legislature. The legislative agenda is a legal document that narrowly outlines and limits the student priorities on which ASUW lobbyists, like president Mustapha Samateh and director of legislative affairs Mason Green, can lobby. 
These priorities can be broken down into the following: 
Student access to health care

Student mental health and wellness

Reallocating resources around campus safety

Reducing barriers to sexual assault prevention and care

Improving students access to education

Funding for financial aid

Promoting campus sustainability

Expanding the child connection care program

Supporting undocumented students

Ensuring equity and access for BIPoC students 

Supporting policies and funding that increases access to housing and food security for students 

Ensuring access to public transit, especially for the commuter student population

Ending UW's use of prison labor for goods and expanding educational programs for incarcerated individuals

Supporting Middle Eastern — North African (MENA) students. 
Other notes:
Board Bill 2.31

, which appoints 12 students to the Election Administration Committee (EAC), was passed. 
Board Bill 2.32, another hiring-related bill that would appoint five members to the ASUW Personnel Committee, was approved.
Board Bill 2.33

, an act to appoint three members to the U-Pass Advisory Board, was approved. 
The BOD meets Thursdays at 5:30 p.m. PST in HUB 303 and on Zoom. The meeting schedule and links to join the Zoom webinar can be found on the ASUW website.  
Reach reporter Lacey Robertson at news@dailyuw.com. Twitter: @laceynicolerob
Like what you're reading? Support high-quality student journalism by donating here.