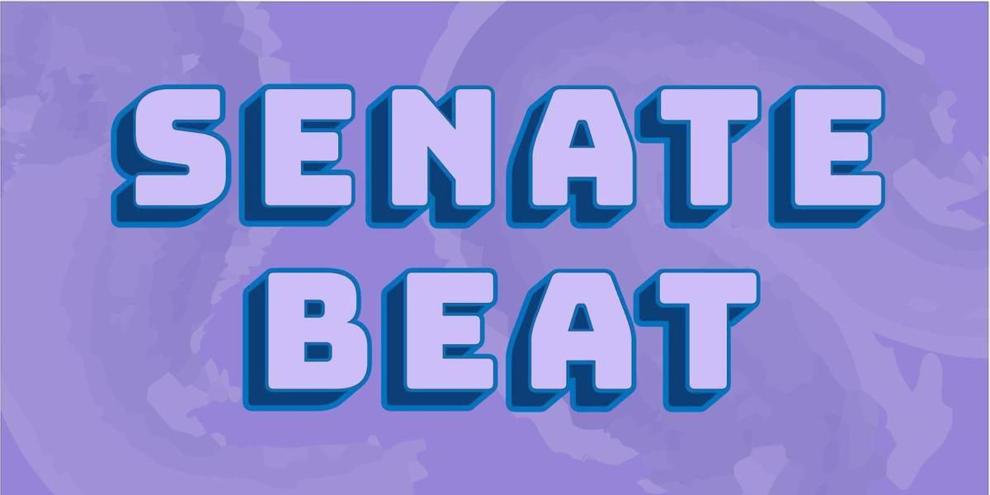 During the May 10 ASUW Senate meeting, UW President Ana Mari Cauce, Provost Mark Richards, and Vice President of Student Life Denzil Suite discussed the state of UW affairs and answered senator questions.
In a wide-ranging presentation that touched on many areas of UW, students focused the majority of their questions around resources for disabled students — an issue that came to the light in the wake of the return to in-person learning. 
Last month, the Student Disability Commission (SDC) sponsored a resolution in the senate calling for Disability Resources for Students (DRS) to be reformed. The bill was introduced in light of newly released data showing UW falling behind national averages in terms of student disability support.
"We need to do better for our disabled students," Cauce said. "I don't want to be defensive, we need to do better. We need to put more resources into [DRS] but it's not something we can hire our way out of."
In recent weeks, the SDC held its F*** Stairs campaign to highlight inaccessibility to students on campus. The campaign was brought up by senators to question the university's commitment to improving accessibility across the whole campus, including older buildings with accessibility flaws. 
"A large part of our facilities budget is going to this," Richards said. "Anderson Hall is an example of a building that needs to be done top to bottom. We're looking at around a $36 million total."
Anderson Hall, home to the School of Environmental and Forest Sciences, is in the design phase of a multi-year total redesign meant to add "collaborative spaces, technological facilities, address longstanding accessibility and safety issues, and modernize building systems," as per the project report, before the building's 2025 centenary. 
President Cauce touched on UW's work with the Black Student Union, pointing out that it would be illegal to meet all of their demands, as demands one and two call for divestment from the SPD and UWPD, respectively. 
"There are problems [in UWPD], no question," Cauce said when explaining her preference to continue using UWPD over SPD. "We can be in charge [with UWPD]."
President Cauce also touted progress made in diversity efforts at all levels of faculty. Currently, a statement on how the candidate intends to contribute to the continuing diversity and inclusion of the UW community is a component of the hiring process for UW teaching faculty and all other positions managed by UWHIRES. 
The ASUW Senate meets in Smith 120 and via Zoom on Tuesdays from 5 to 7 p.m. The meeting link can be found on the senate website.
Reach reporter Luke Amrine at news@dailyuw.com. Twitter: @amrine_luke
Like what you're reading? Support high-quality student journalism by donating here.