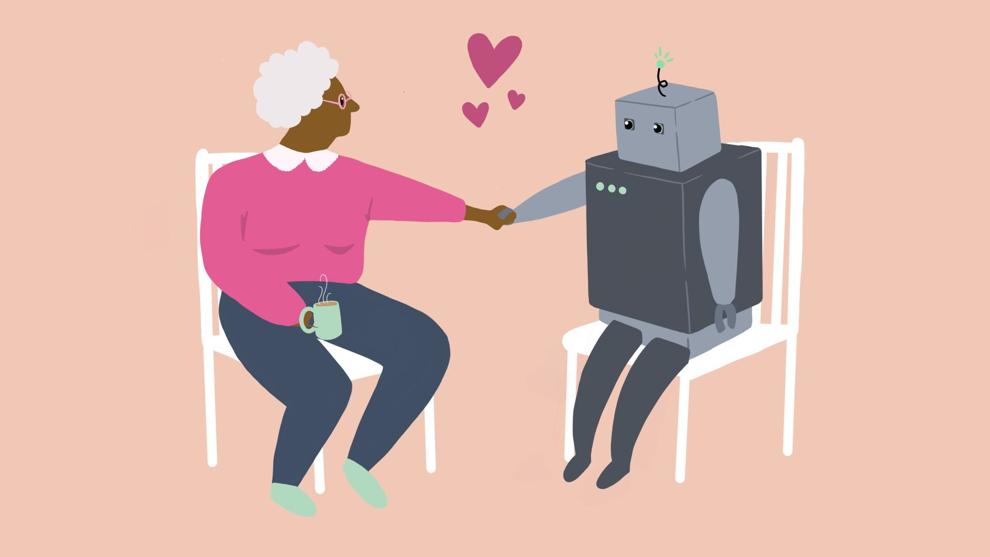 A UW Medicine professor is seeking to redefine the market for sex robots. 
Although this niche market is obscure to many, it is clear that the sex robot industry is not one that typically focuses on marketing to the elderly. Nancy Jecker, a professor in the department of bioethics and humanities in the UW School of Medicine, wants to make sex robots available to older people with disabilities to address impairments in their sexual capabilities. Jecker pointed out that sex robots are marketed and sold almost exclusively to just one subset of people.
"The current industry is focused exclusively on young, able-bodied, male clientele," Jecker said. "What kind of message does that send older people, especially older women, and people with disabilities?"
Jecker's latest research has focused on designing future sex robots to cater to the needs of a very different demographic — older adults, especially those with physical disabilities. This population often sees impairment in sexual functioning, but no significant decrease in desire for sexual fulfillment. 
Furthermore, older people are more socially isolated than any other age group, and this fact has only been further exacerbated by the COVID-19 pandemic. The result of this is deadly.
"The National Academies of Science, Engineering, and Medicine published a 2020 report showing that social isolation is strongly associated with an increased risk of dying," Jecker said. "Social isolation is also strongly associated with greater incidence of major mental and physical impairments." 
The consequences of loneliness and isolation have spurred Jecker to look to robots as a potential avenue for interaction and companionship for older adults. The concept of "friendbots" — beings to serve as company and friendship for the socially isolated — eventually morphed into the idea of robots as companions in every sense. Robots could be used as friends, caregivers, and sexual partners simultaneously, allowing owners to form a deep connection and truly see them as life companions. 
This has the potential to simultaneously provide a solution to isolation and loneliness in older populations while also fulfilling their sexual needs. The sexual desires of older people are a taboo subject in society, which has made it difficult for older people to talk about their needs, and ultimately, to have these needs met in a fulfilling and safe way.  
"In healthcare, providers routinely avoid the topic of sex with patients over 65, despite a much higher frequency of health-related sexual concerns in this age group," Jecker said. 
By simultaneously providing company and sexual fulfillment to those who are socially isolated and potentially physically disabled, robots may be able to increase the satisfaction and happiness of those currently suffering from the downsides that come with old age, according to Jecker. Ultimately, the goal of these robots would be to support older people in their limited capabilities to live independently and to give back their ability to do the everyday things younger, able-bodied people often take for granted.
"These are some of the central things we can do and be as human beings," Jecker said. "They mark the difference between merely being alive and having a life."
Reach reporter Katie Wilton at news@dailyuw.com. Twitter: @katiegwilton
Like what you're reading? Support high-quality student journalism by donating here.