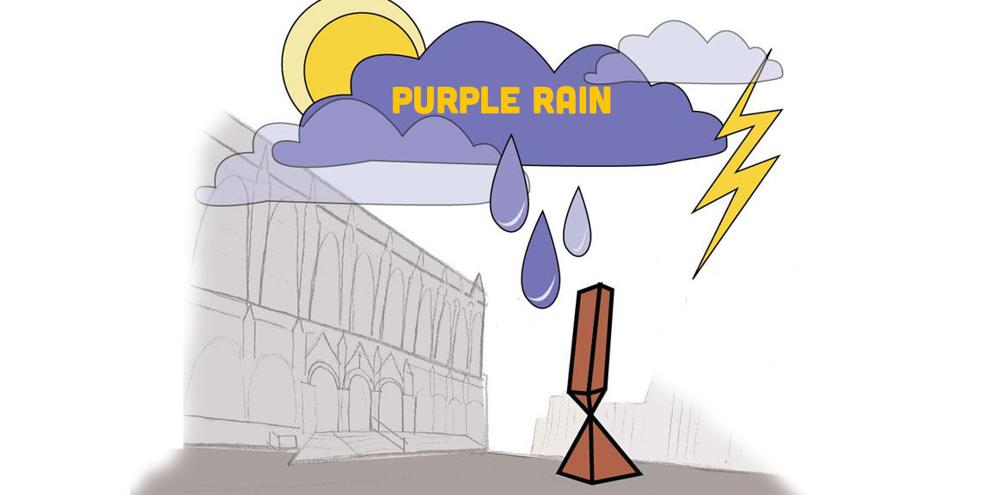 Editor's note: Purple Rain is a column that explores relevant weather and climate topics in the Seattle region, highlighting research conducted by UW faculty.
The past six decades have seen the highest increase in atmospheric carbon dioxide concentrations — a jump of over 100 parts per million — than any period in the past 800,000 years. During the same time, the global annual temperature has risen 2 degrees Fahrenheit, and the trend doesn't appear to be stopping any time soon.
In a changing climate, weather extremes are becoming more and more common, and looking at record temperatures in our local climate can tell us about the world.
Since June 25, 2017, Seattle has set 45 record-high temperatures: an average of over one record high per month. In the same time period, Seattle has only managed five record-low temperatures, once every eight-and-a-half months.
This isn't just a recent trend, Seattle's climate has been modulating toward warmer temperatures, especially nighttime lows.
During a two-month stretch in the summer of 2019, Seattle only managed one nighttime temperature below normal. In the same period, though, the mean temperature was just 0.3 degrees above average, showing how much the nights are warming compared to the days.
Since 2013, the low temperature in Seattle has not dropped below 50 degrees a single time in the months of July and August. In past decades, that was almost an annual occurrence.
"There are year-to-year variations, but for the most part, the number of hot summer nights is going up and the number of cold winter nights is going down," Washington state climatologist Nick Bond said.
From 1941 to 2016, the Olympia airport, just an hour-and-a-half away from Seattle, has recorded 365 record lows and 365 record highs. But breaking the data down by decades, the global warming signal is clear, as the past two-and-a-half decades have had nearly twice as many record high temperatures as record lows. In the 1970s, there were over three times as many record low temperatures as record high temperatures, showing just how rare record lows have become in recent years.
Seattle's climate just gives a glimpse of what else is going on around the world.
"The tropics, where it's humid, cools off night less than a desert area where it's dry," Bond said. "That's because water vapor is a greenhouse gas. So, we're putting more greenhouse gasses into the atmosphere, and everywhere is getting a little bit from more desert-like to more tropical-like in terms of how much it cools out at night."
With a more tropical climate, there are numerous impacts — some beneficial, but also many harmful.
A decrease of freezes during the wintertime can extend the growing season for crops, but during the summer, warmer nights can lead to more harmful heatwaves, especially in regions that lack adequate air conditioning.
A 2015 survey by the U.S. Census Bureau's American Housing Survey found that just over one third of Seattle households have air conditioning. In comparison, the national average of households with air conditioning is 89%.
While some of the most extreme impacts of climate change, such as sea level rise, extreme hurricanes, and wildfires may not directly affect a majority of Seattle residents, restless nights of sleep will. With no sign of the rising temperatures slowing down any time soon, it might be a good idea to invest in an air conditioning unit before next summer rolls around.
Reach reporter Anthony Edwards at news@dailyuw.com. Twitter: @edwardsanthonyb
Like what you're reading? Support high-quality student journalism by donating here.