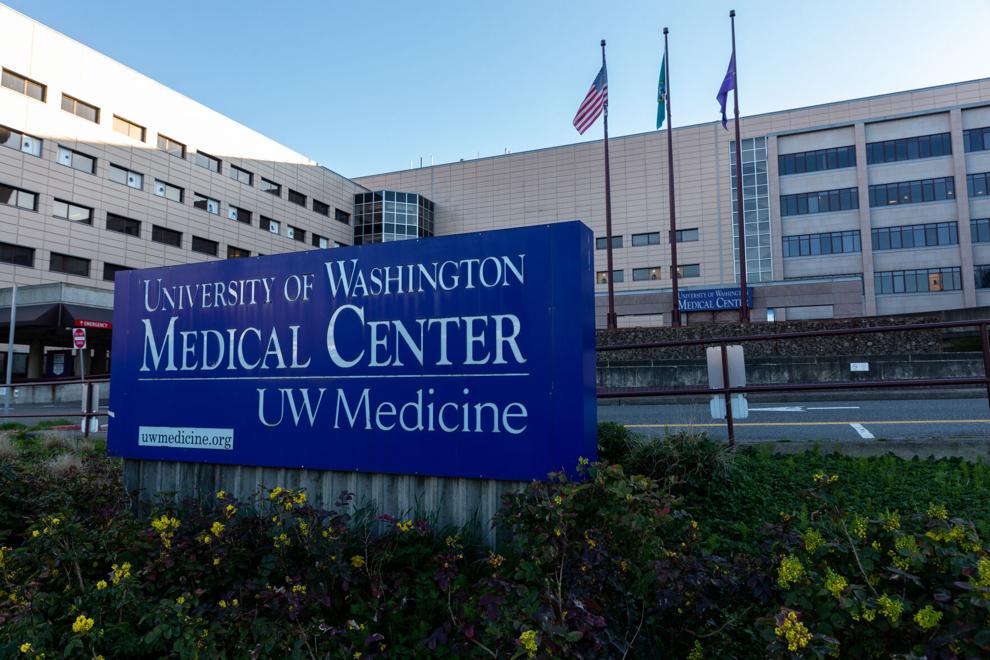 Phase 3 testing of Regeneron Pharmaceuticals's double antibody cocktail REGN-COV2 is underway at more than 100 sites in the United States. UW Medicine, in collaboration with the Fred Hutchinson Cancer Research Center, is running one of these sites.
The REGN-COV2 antibody cocktail contains two different monoclonal antibodies, which means that all the antibodies are the same, or from the same strain.
Antibodies for the REGN-COV2 cocktail were synthetically developed, modeled after antibodies selected from people who had recovered from COVID-19.
"The reason we have two antibodies is so that the body doesn't develop resistance against one antibody," Ruanne Barnabas, an associate professor of global health, allergy and infectious diseases, and an adjunct associate professor of epidemiology said. "And it seems from the studies in the laboratory that if we use two antibodies ... it reduces that amount of resistance that the virus develops."
The treatment has already undergone phase 1 and phase 2 testing as part of the same trial. Phase 1 was about making sure that the treatment was safe, and phase 2 preliminary treatment studies showed that REGN-COV2 had an effect on viral load.
Promising results in the first two phases allowed for phase 3, wherein the functionality of REGN-COV2 for the prevention of COVID-19 is tested, to begin.
In phase 3, 2,000 participants will be recruited to take part in the study across testing sites.
The trial is preventative, meaning that it's looking to see how effective REGN-COV2 is at preventing infection in people with close exposure to COVID-19.
Participants in the study must have a member of their household who has tested positive for COVID-19.
"We know that if you live with someone who has COVID-19, your risk of acquiring the infection is quite high — about 15% at least — and we are looking for mechanisms to prevent people from getting the infection," Barnabas said.
A simultaneous study is testing the treatment's ability to manage COVID-19, with both inpatient and outpatient participants.
After receiving the treatment as an injection, participants will have 10 follow-up visits at the study site.
REGN-COV2 is the same treatment that President Donald Trump received after testing positive for COVID-19. However, there are some key differences in the way the treatment is delivered.
For this trial, rather than receiving the treatment via intravenous (IV) infusion like the president, participants will receive it as a subcutaneous injection — an injection delivered into the tissue layer under the skin — at a lower dose.
A lower dosage is being used in this trial since it is only intended to be preventative. The change in delivery method is due to the fact that injection is a much simpler procedure than IV infusion and requires a smaller breach of the body.
After phase 3 is complete and the efficacy of the treatment is determined, there is still more to be done.
"The next step is observational and monitoring and evaluation," Barnabas said. "We expect that if we show [the treatment] is efficacious that many people will receive it in real life, in clinics and hospitals, and we'll follow all those people to see how the drug continues to perform and how they are doing."
Reach reporter Teresa Bonilla at news@dailyuw.com. Twitter: @toomuchteresa
Like what you're reading? Support high-quality student journalism by donating here.