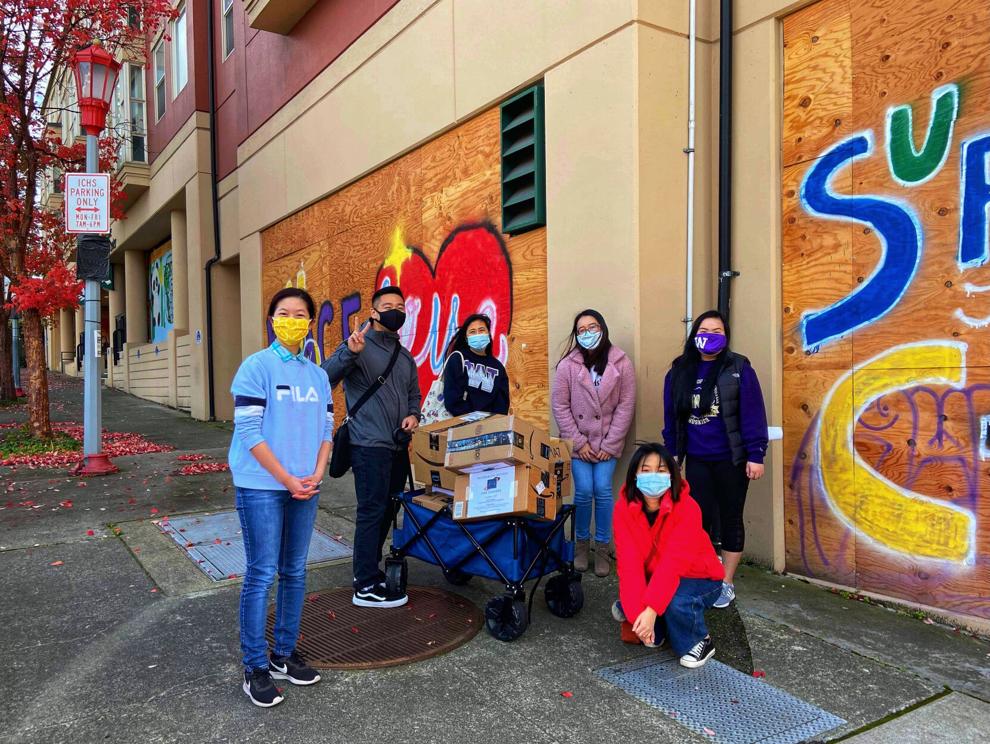 UW students are working through the Washington branch of the national nonprofit TeleHealth Access for Seniors to make medicine more accessible to older patients. Through community partnerships, they have donated 140 devices to local clinics and are looking to grow that number moving forward.
Due to COVID-19 social distancing guidelines, telehealth has become a recommended alternative to in-person health care. Although it has benefits such as reduced risk to patients and providers, it can also be uniquely challenging to certain groups, especially those who are older or come from lower-income communities. TeleHealth Access for Seniors hopes to alleviate this difficulty by increasing access to smart devices and providing guides to improve computer literacy.
"As a public health student, one of my missions is improving health equity locally," Nhu Nguyen, Washington co-lead and a senior majoring in public health and biology, said. 
This sentiment is what originally attracted her, and many other local students, to work with the nonprofit. 
The Washington team has been growing through social media, as well as through relationships with UW faculty and department advisors. One of the first grants the group received was found when Nhu Nguyen contacted public health professor Hendrika Meischke for help with outreach. This grant, in addition to crowdsourcing funds online, enabled the team to purchase 70 devices that went to the International Community Health Services clinic. 
About a third of national donations through the nonprofit are sustainably sourced by repurposing used electronics. Through this effort, volunteers collect smart devices and then clean and prepare them for redistribution through clinics. Anyone with an extra device at home can get involved just by contacting TeleHealth for Seniors and then volunteers coordinate the rest. 
"Even though we are not able, due to COVID, to interact with any of the people receiving our donations, it feels good to be able to understand the significance that it will have on their quality of life," Kathy Nguyen, a junior majoring in neuroscience, said.
The team is also connecting people with health care through a series of guides available online. These guides address both computer literacy skills and target potential language barriers. The guides make tasks like downloading apps and connecting to Wi-Fi possible even for those who aren't tech-savvy. They are also available in Spanish, Chinese, Korean, and Arabic to reach a wider audience of the elderly. 
According to the volunteers, although this effort began during COVID, it will continue to be important even after the pandemic is under control.
"Before COVID, I don't think telehealth was in such high demand," Haneul Ryou, a junior majoring in neuroscience, said. "I do think it brought attention to this outlet that we could start using to provide healthcare."
Telehealth has the potential to continue being a valuable health care tool, especially because it allows providers to connect with patients who may have limitations, such as location, transportation, or ability, that make it more difficult to receive in-person care.
In the future, the team is looking to grow its volunteer base and the range of communities they access. They intend to use continued social media presence and involvement with academic departments to encourage students, both at the UW and at local high schools, to get involved. They are also hoping to develop partnerships with clinics in other Washington counties, especially those in more rural areas.
Reach reporter Rhea John at news@dailyuw.com. Twitter: @rheatext 
Like what you're reading? Support high-quality student journalism by donating here.