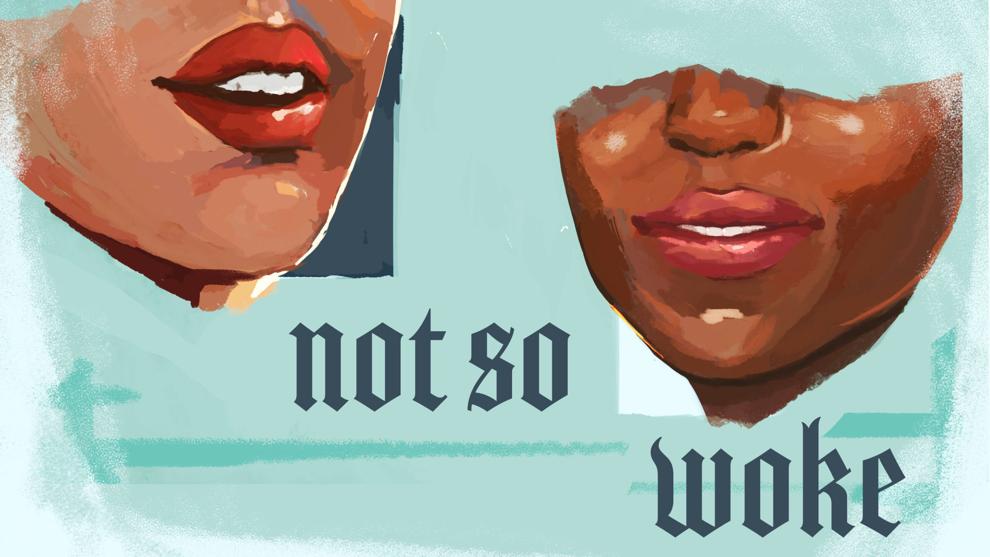 Editor's Note: This column looks at how race is portrayed and manipulated in today's media and in my everyday life as an East Asian-American girl, an identity that typically gives both privilege and struggle. In a supposedly "woke" city, it is important to review the ever-changing intricacies of race. 
During the 2020 Golden Globes last weekend, many celebrated as Awkwafina won the award for Best Actress in a Motion Picture — Musical or Comedy, making her the first Asian actress to win an award in this category.
Despite this step forward for representation in Hollywood, it is a bittersweet moment. Though Awkwafina has been receiving high praise for her achievement, there are still some who criticize her for how she came to rise to this level of status and popularity.
Awkwafina's career came to prominence largely because of the personality she exhibited, which included the appropriation of African American Vernacular English (AAVE), or more colloquially, the use of a "blaccent." It can be seen in her performance as Peik Lin in "Crazy Rich Asians," where she played the comic relief character who also happened to be excessively using AAVE.
Awkwafina garnered more criticism when this persona of hers seemed to conveniently disappear when she started getting more "serious" roles like that in "The Farewell," the film she received a Golden Globe for.
This ties into the larger-scale issue of non-black celebrities using AAVE and/or other aspects of Black American culture as a way to put themselves in the spotlight. This is a form of appropriation, and it needs recognizing and treated as such.
To reference another highly celebrated artist, Ariana Grande's appropriation of Black culture is also evident in her work. It's worth pointing out her heavy use of a blaccent. People have also pointed out the significant change in her skin tone since her days on "Victorious," a result of self-tanning. 
This has allowed her to present as ethnically ambiguous, resulting in her misidentification as a mixed person of color, or even black, when she's actually Italian. She has been able to capitalize on the "hype" of seemingly being a mixed girl, despite being white.
Sophomore Rachel Izuagbe refers to this as the "mixed girl epidemic," where we tend to fetishize the idea of being mixed and idolize those who are "just black enough, but not too black." She refers to how society tends to fetishize those who are ethnic, but still white enough.
However, the problem lies in the way that non-black people, whether white or a person of color, are able to reap the benefits of using AAVE or appropriating in ways that black people might not be able to.
Non-black people get praised, seen as cool or fashionable, and get the spotlight. However, black people doing the same things might be demonized or seen in a more derogatory light.
"It paints the message that... when we do it, it's cool, it's fresh, it's fashion, it's all these great things,'" Izuagbe said, talking about the kind of message it sends to the Black community when appropriation is praised. "Since you categorize darker skin with negative things and lighter skin with good things, it's like saying 'on you, it's not good, we don't want it on you,' that on lighter skin … it's more acceptable … and the only difference is skin color."
It's a problematic double standard that says certain things are cool but only when non-black people are doing it. 
Non-black people of color, like Awkwafina, face their own struggles when trying to break through an industry like entertainment. But it shouldn't be necessary to step over less systematically privileged groups to attain success. This shouldn't be the cost of better media representation.
Reach columnist Deborah Kwon at opinion@dailyuw.com. Twitter: @debskwo
Like what you're reading? Support high-quality student journalism by donating here.