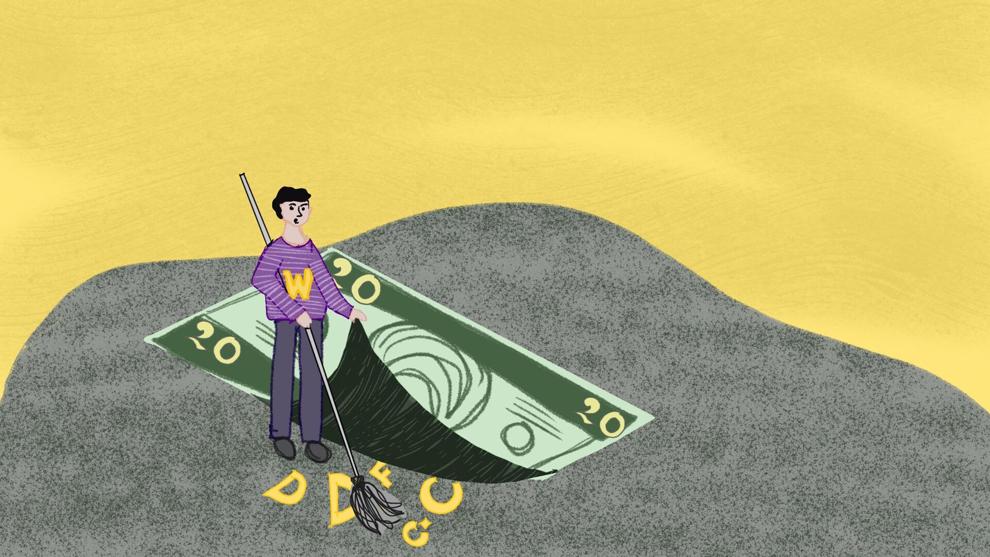 Starting spring quarter of last year, UW students have been offered the chance to change their grades from numeric to credit/no credit (S/NS) in light of the ongoing COVID-19 pandemic. Since summer quarter 2020, however, the UW's Office of the Registrar has begun charging $20 fees to S/NS class grades.
Why do these fees exist? In the middle of a pandemic, it's easy to lose track of responsibilities and of grades, especially when virtual learning has combined academic and personal responsibility.
"I don't understand why they're charging this fee," Desmond Lock, a fourth-year studying biochemistry, said. "They're already allowing us to S/NS anytime before graduation, so what's the point in charging a fee if you don't S/NS by a certain time in a given quarter?" 
The S/NS option was always there to alleviate these stressors, but the charges still remain. How much work goes into actually changing these grades from numeric to credit-only?
"The fee goes towards supporting staff that process the grade option change requests," Philip J. Reid, professor of chemistry and vice provost for academic and student affairs, said. "Each change is processed manually, with staff going into the student database, navigating multiple screens, and typing in the grade change by hand." 
Meanwhile, students in Seattle and across the world are having to navigate a maze of grade and GPA requirements while deciding which classes are worth the price to S/NS. 
"I'm trying to keep as many options open as possible, and if post-graduate programs like medicine or pharmacy don't allow S/NS grades, then I can't S/NS BIOL 200," Lock said. "If I want to go into medicine, for example, I would want to keep at least a 3.5 GPA across all courses, and I fell just short of that in BIOL 200."
While the situation is different for every student, one thing remains consistent: The decision to charge a fee to S/NS classes is quite unpopular with the student body. Ignoring the fact that the world is still in the midst of a global pandemic, the uniform $20 price tag serves to make things harder for students who might not be able to afford it.
"I'm thinking about S/NS'ing BIOL 220 because it was difficult and I didn't do as well as I thought I would, even with the huge amount of time I put in," Hannah Wechsler, a second-year studying global health, said. "I think it's ridiculous to charge $20 for a grade. I don't think there should be a fee at all."
It is important to understand that, unlike some of the UW's counterparts, ours is the largest university in the state, with its students and faculty stretched across three different campuses.  While automation would be preferable on such a grand scale, staff still have to manually input grades. 
"It is a time-consuming process," Reid said. "The increased use of the S/NS grade option has resulted in a significant increase in the workload of staff processing these requests."
However, the problem of availability still remains. For some, $20 is nothing, a small price to pay for a better GPA. For others, it can mean a missed meal or late rent — the system in place does not take this into consideration. 
In the future, perhaps this fee could be subsidized or even removed by our tuition. For the time being, however, it looks like we'll have to endure it ourselves, one $20 bill at a time. 
Reach writer Joshua Lee at opinion@dailyuw.com. Twitter: @theleejosh
Like what you're reading? Support high-quality student journalism bydonating here.