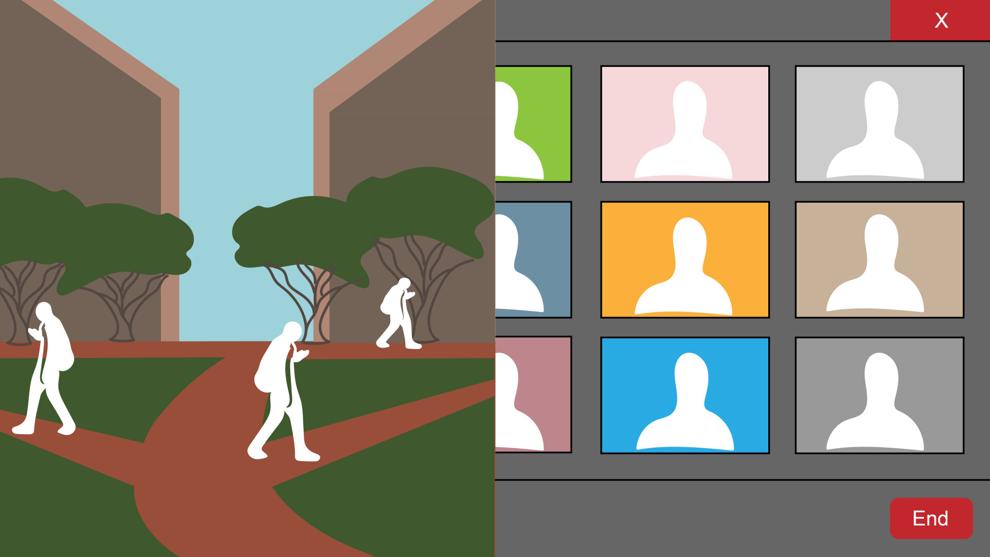 Although an overwhelming majority of our courses and campus resources have been halted due to the COVID-19 pandemic, students are still expected to pay the same amount of tuition. The UW assured us that although we were no longer in-person, the education that we'd be receiving via Zoom would still be "world-class."
If our tuition didn't change because the rigor of our institution was still the same, albeit online, then I have a recommendation for the university to act upon when this pandemic ends: keep online learning. Allow students the choice to attend lectures and quiz sections remotely and always offer accessible lecture capture.  
Although Zoom university has not been ideal for many students, it has exemplified what it would look like to transform our education into a more equitable and accessible platform for the success of students. It has also further illustrated that education, work, social connection, and more can all be done remotely. 
Even though I am eager to return back to an in-person lifestyle, leaving room in the future for aspects of our current remote lifestyle to still exist would be beneficial for a number of student communities — from students with disabilities needing more accessible means of education to commuter students needing flexibility after dealing with the complexity of traveling to campus.
The ASUW Office of Government Relations and Student Disability Commission have been working on addressing this long-standing campus equity issue by pursuing a potential lecture capture bill for synchronous class structure at Washington state colleges and universities.
"Inaccessible classes and professors are directly causing marginalized students to fail, drop classes, and drop out from UW," Camille Hattwig, the ASUW president, said in an email. "Fundamental and structural changes need to occur in order to pursue any meaningful level of accessibility or equity for marginalized students. Mandatory and widespread lecture capture is the easiest possible first step toward becoming an institution actually living up to its stated values."
Lecture captures via Panopto, which was available pre-pandemic for instructors to use at their will to record a class lecture, were well-received and beneficial for students.
According to a 2019 survey conducted by UW-IT on Panopto use, 96% of students agreed that Panopto contributed to their learning, 94% felt more secure about their learning due to Panopto's services, and 88% of students felt that being able to watch a recorded lecture improved their grade.
Christine Lew, the ASUW Student Disability Commission director, believes that asynchronous lecture-capture options like Panopto are crucial in uplifting students who are unable to succeed in traditional classrooms.
"We have the technology, we just need the people in power to get on board," Lew said in an email. "Requiring synchronous, in person participation disproportionately excludes students whose contexts require more flexibility, like disabled students, commuter students, student parents, and so much more."
A 2016 commuter survey conducted by UW Facilities showed that an estimated 25,000 students use mass transit to commute to the University District. Many commuter students can attest to the difficulty of commuting to campus. 
"There are so many times that as a commuter I would be late to or miss class because of discrepancies with my commute whether it be traffic, lack of free parking on campus, or because of personal/familial/community reasons that prevented my commute," junior Tianna Andresen, an education, communities, and organizations major, said in an email. "Having the options for zoom classes would ensure that I still receive reliable and consistent class content, regardless of the previously mentioned issues."
I light-railed to campus every day for two years. In the months leading up to the pandemic, I recall having to leave 30 minutes earlier than usual due to the uncertain delays the light rail construction had on my commute to campus. I'd even skip meals just to make it to class on time.  
Having accessible online courses has provided me with much flexibility, allowed me to work around my own schedule, and granted me more room to care for myself in the process. 
"It would be a shame and disservice to minority communities if making education accessible for all ended with the pandemic," Andresen said. "Closed captioning, opportunities to catch up on what one may have missed due to life circumstances, accessible lectures and posting of lecture slides/notes, and all the accommodations made during this time shouldn't stop once we are cleared to go back in person."
There simply are no excuses for not allowing optional lecture capture and remote learning post-pandemic when we're using it as our only means of education today. 
Looking back at my pre-COVID-19 UW experience, there have been a number of times when I'd decide not to go to class because I knew I wouldn't make it in time due to the commute. There have been days where my mental health was not in a good place, but I forced myself to attend lectures and quiz sections where attendance was mandatory just for the sake of a grade. 
Beyond lecture captures and remote learning options being accessible, they're also tools for the university to promote safety, longevity, and security for students socially and systemically marginalized.
"It's not just about access, but it's also about whose lives are cared for, and whose are forgotten," Lew said. "A lack of accessibility in general is a clear symbol of a lack of caring for the students who aren't privileged, the ones who work multiple jobs, have mental illnesses, or whatever other context. The University was made for, and uplifts only the students who are at the very apex of privilege, and continues to do so in so many ways, to this day."
The pursuit of a policy that implements lecture captures and remote-learning options is but a small piece of a larger picture regarding the systemic inequity of our university and the overall education system in our country. 
"I think it's very telling that such an easy first step has already taken so much work and advocacy to even be considered by administration, it shows how deeply entrenched ableism and white supremacy are within the University of Washington," Hattwig said. "It honestly keeps me up at night, the thought that a BIPOC and/or disabled and/or international student is probably dropping a course, or dropping out of UW, right now because of the negligence of our institution to their needs, despite the fact students are the ones paying to be here."
Who is our education truly for if not equitable for all, and what systems of oppression are we empowering if we don't do anything about its flaws?
Reach Opinion Editor Andre Lawes Menchavez at opinion@dailyuw.com. Twitter: @itsjustdrey
Like what you're reading? Support high-quality student journalism by donating here.