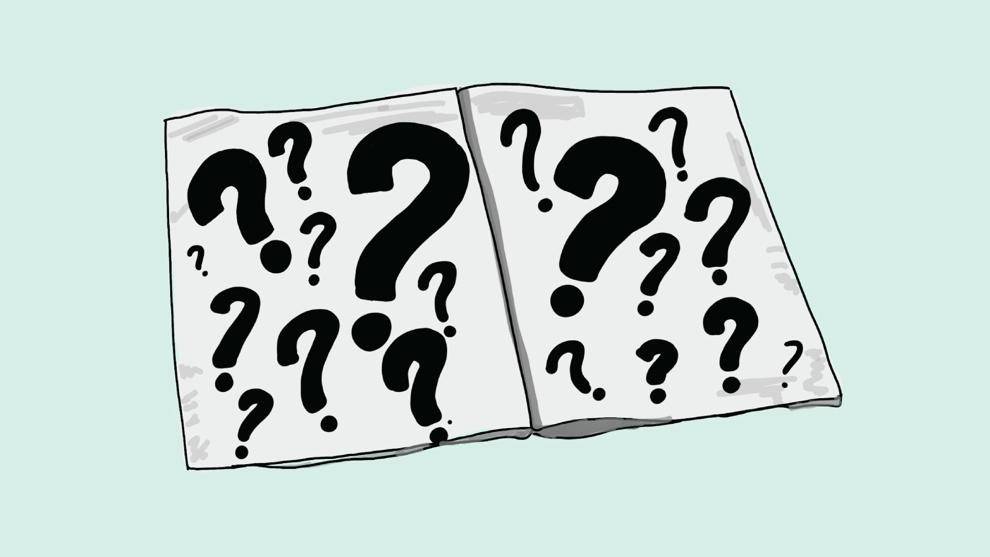 I never enjoyed reading the newspaper. 
When I wait in line for coffee, I always watch as fellow coffee drinkers hold the giant paper up high as their eyes scan the black lines. How could that ever be enjoyable? 
Every time I pick up a newspaper, I get an instant headache as I watch the small black font blend together. I squint my eyes hopelessly, wishing that the words would magically stop playing tricks on me. 
For me, this is caused by dyslexia.  
Though learning disabilities go unseen, it's a common part of life for many. The International Dyslexia Association (IDA) reports that "15-20% of the population as a whole — have some of the symptoms of dyslexia, including slow or inaccurate reading, poor spelling, poor writing, or mixing up similar words."
According to the IDA, dyslexia, in the most basic terms, is a learning disability that makes it hard for someone to read or process text. Dyslexia can lead to trouble with spelling, writing, and word recognition. It's important to keep in mind that dyslexia exists on a spectrum and its effects could differ from person to person. 
I spent my whole life trying to contextualize what my disability is and how to describe it when others ask. In elementary school, I used to tell my classmates that letters just flip and look different. Until I understood the stigma around it, I thought it was more a cool trick, kind of like when you break your arm and all your classmates can sign your cast. It's annoying, but the story is cool. To this day, my mother recalls memories of us getting in fights about what ways letters face. 
How I write or how I read feels impossible to describe. I could say it looks like a bowl of alphabet soup. But in a more realistic sense, it's like spinning around in a circle five times and then trying to read your textbook. For me, the constantly shifting letters are my normal, and I have nothing to compare it to. 
My dyslexia will never fade; there is no such thing as a cure, but the addition of accessible technology to my daily routine has increased my ability to have equal access to many things that were originally not accessible. 
To this day, I still mutter under my breath "dime before dollar" for D and "bat before ball" for B. Both rhymes are vital parts of my daily note-taking.
Besides silly life-saving rhymes, changing fonts and line spacing on documents increases my ability to read and process text. It's a change that is so simple yet so impactful. 
The most common are fonts such as Times New Roman or other serif fonts. Times New Roman and other serif fonts tend to be some of the more accessible due to their lack of "fancy characteristics." 
Even though they are slightly more accessible, publications could adjust fonts and line spacing to increase accessibility for a wider audience. In the study "Good Fonts for Dyslexia," researchers Luz Rello and Ricardo Baeza-Yates found that fonts such as Helvetica, Courier, Arial, and Verdana increased significantly readability for both with and without dyslexia. 
Reviewing the "Making Information Accessible guide" published by the Dyslexia Association of Ireland, they included that having "at least 1.5 line spaces between lines of text, if possible," will increase accessibility for users.
Besides the fonts listed above, there have also been "dyslexic" friendly fonts created such as "OpenDyslexic," "Read Regular," "Dyslexie," and my personal favorite: "Sylexiad." Though these fonts are still up for debate as many research have conflicting opinions on the helpfulness of the fonts.
After spending a day cycling through a manifold of studies, some agreeing and disagreeing with the impact that accessible fonts have for people with dyslexia, I have come to the conclusion that using fonts that are "deemed" more accessible is only going to be helpful. 
I know writing this isn't going to make the New York Times change their preferred font or line spacing, but it might encourage some to think about ways they can make themselves more accessible. 
Next time you are doing a PowerPoint presentation, ask yourself: Is this accessible? Is there an easy way to make it more accessible? 
In most cases, yes, there is a way. Make sure not to crowd your PowerPoint with words or choose a font like Helvetica, or heck, download one of the fonts listed above. 
And for any fellow dyslexics out there, ask Disability Resources for Students about ways to make learning at the UW more accessible, or try out "Natural-Readers," which was a tremendous help to me this past quarter.
Reach contributing writer Rochelle Bowyer at opinion@dailyuw.com. Twitter: @ rw_bow
Like what you're reading? Support high-quality student journalism by donating here.