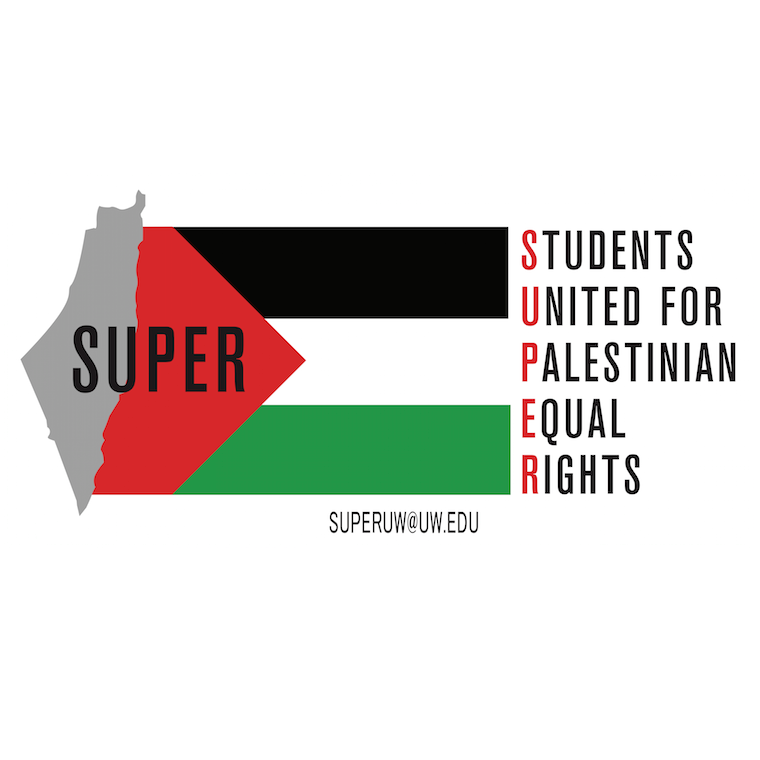 To whom it may concern:
The Henry M. Jackson School of International Studies
The Stroum Center for Jewish Studies
Center for Studies in Demography and Ecology
School of Marine and Environmental Affairs
This letter concerns Jackson School's invitation to Alon Tal, a former Israeli Knesset Parliament member, co-founder and current representative of the Green Zionist Alliance (Aytzim-GZA) and international board member to the Jewish National Fund (JNF). Tal will be giving two talks on Environmental Sustainability in Israel, "Towards a Sustainable Population Policy in Israel: New Axioms for a Crowded Planet" and "Water and the Environment in the Middle East: Israel's Sustainability Challenges in the Desalination Era", sponsored by The Stroum Center for Jewish Studies, The Henry M. Jackson School of International Studies, The Center for Studies in Demography and Ecology, and the School of Marine and Environmental Affairs. As a member of both the GZA and the JNF, it is concerning to us how a group that has partaken in numerous human rights violations, and whose creation was based on discriminatory policies, can have a platform at the University of Washington.  
The Jewish National Fund, an organization created in 1901, has mandates that actively promote racist and discriminatory policies with the stated goal of taking land and property in Palestine "for the purpose of settling Jews on such land"  excluding the indigenous Palestinians. As the Human Rights Watch has noted, the JNF acquired their land holdings through Israel's illegal seizure of Palestinian land during Israel's establishment upon the ruins of the Palestinian homeland and expulsion of 800,000 indigenous Palestinians in 1948.  Under the guise of protecting the environment, the JNF plants forests over the ruins of Palestinian villages in an attempt to erase Palestinian history, existence, and to prevent any chance of Palestinian return. More than two-thirds of JNF forests and parks were established over the ruins of Palestinian towns and villages destroyed by pre-state militias and the Israeli military. They have actively worked to evict Palestinians from their homes in occupied East Jerusalem, and have put in efforts to demolish Palestinian Bedouin villages to replace them with Jewish-only housing settlements.
Under pressure from T'ruah (Rabbis for Human Rights), the JNF revealed their funding of projects in Israeli settlements, which are built on Palestinian land and where only Jews are permitted to live. In 1998, The UN Committee on Economic, Social and Cultural Rights condemned Israel's "large-scale and systematic confiscation of Palestinian land," citing organizations like JNF as "an institutionalized form of discrimination," and denounced the JNF's denial of "the use of these properties to non-Jews." Due to these reports, in 2016, the National Lawyers Guild felt obliged to submit a regulatory challenge to the IRS requesting an investigation into the charitable status of the JNF on grounds of discrimination and violation of both of U.S. policies and international laws.
The Green Zionist Alliance (GZA), co-founded in 2001 by Alon Tal, is another Israeli "environmental" organization which works with the JNF. Its stated purpose is "to educate and mobilize people around the world for Israel's environment" and to "protect Israel's environment," which includes "planting millions of trees" in Israel. Tal joined the international board of the JNF in 2002, and later served as chair of the Land Development Committee in 2006, which oversees the JNF's forestry work. Tal launched an initiative to prioritize JNF financial support for environmental projects in Israel's 'Arab communities' in 2014.
By advancing its discriminatory work within the JNF and GZA, Israel aims to divert attention away from their acts of genocide and war crimes in the occupied Palestinian territories under the guise of environmentalism and sustainability. Greenwashing is when ethnic cleansing is masqueraded as environmental action, and Israel has attempted to rebrand their war crimes through promoting their so-called "green" organizations at conferences around the world. The absence of Palestine past, present, and future in Alon Tal's extensive work reveals clearly that his vision and Israel's green policies are nothing but, what Jasbir Puar called, "Israel's project of rehabilitation through the spatial, affective, and corporeal debilitation of Palestine." It is imperative to understand that social justice remains a core of environmental justice, and that the framing of environmental issues can never be separated from indigenous struggles for land, resources, and decolonization.
UW Students United for Palestinian Equal Rights condemns Alon Tal and racist, discriminatory organizations like the JNF and GZA. We are disappointed that the University of Washington, a school which claims to be a sanctuary for all students, would support giving a platform to someone who is directly participating in the erasure and genocide of its students and its students' families. We expect better from both the departments and from an administration who claim to support us.
Signed,
Students United for Palestinian Equal Rights at UW
Huskies for Food Justice
United Students Against Sweatshops
Somali Student Association UW
Pakistani Student Association of UW
Campus Animal Rights Education of UW
Muslim Student Association of UW
Black Student Union of UW
UW College of the Environment Diversity Committee
OMAD Student Advisory Board
UW International Socialist Organization
Movimiento Estudiantil Chicanx de Aztlan de UW