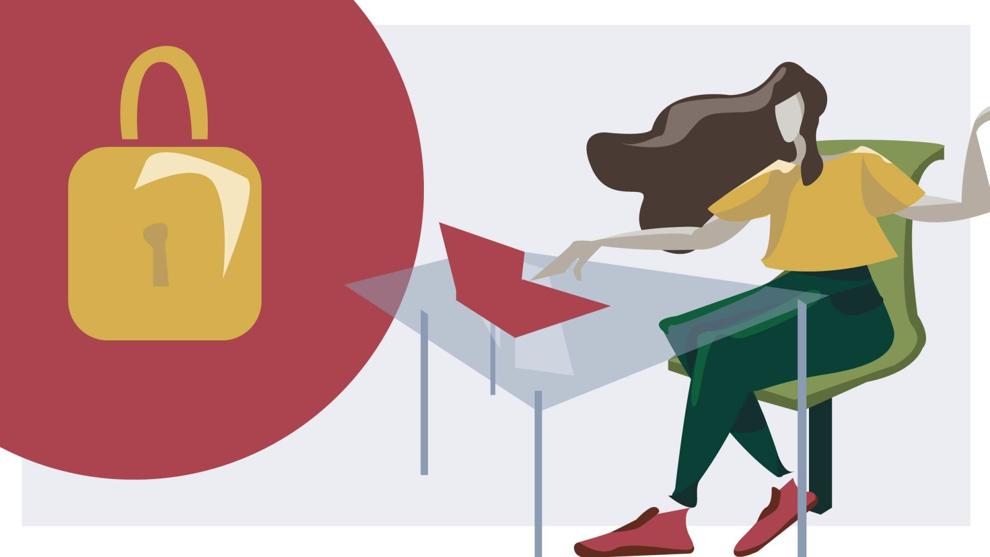 Zoom is facing class action lawsuits and FBI warnings after a series of "Zoombombings" and privacy concerns over the past month. In response, Zoom continues to address concerns, fix bugs, and make updates while universities, school districts, and companies who rely on the video-conferencing software take measures to ensure their privacy.
As announced earlier this quarter, UW IT started requiring secure logins for class Zoom meetings by having all participants sign in through the UW portal. To further encourage and promote security, UW IT Connect posted measures to ensure faculty and student's security and privacy in Zoom meetings, which students should consider using even outside of class meetings as well.
In the midst of stay home orders and a new age of remote learning, it's now more imperative than ever for us as consumers to reevaluate and understand the realities of online data privacy or the lack thereof.
Initially, internet privacy was a question of trading convenience for data. Well, whether consumers realize it or not, we already made the trade. If you carry a cellphone that's always turned on, use any Google product, shop online, or use social media — I could continue with an exhaustive list — the point is, it's nearly impossible to live in the 21st century without our data being tracked, recorded, analyzed, and sold.
As part of the digital-native generation, I think that it's not a matter of opting out, but rather staying informed and being aware of the tradeoff of our personal data for convenience. 
As confirmed over email by Ryan Calo, an associate professor at the UW School of Law, there are not any legal frameworks for consumers to push for more control of their data. This is partly because users play the role as both the product and the consumer.
"Surveillance is the business model of the internet," Bruce Schneier, a cybersecurity expert, said in an interview in the Harvard Gazette.
Targeted advertisement is a prime example; browser cookies collect and store our data, which then allows for ad networks to show ads for the same or similar product we were just viewing on another website within that same ad network. Through this mechanism, our personalized data is collected and sold as a product to enhance marketing to us as a consumer.
Because of this, advertisements can be directed to their intended audience, and consumers may find themselves with quite a satisfactory buy. As a personal example, I recognize that I wouldn't have my beloved laptop stickers clearly marketed for young adults if I didn't lend my data to Instagram.
"It's a question of how much manipulation we allow in our society," Schneier also told the Gazette.
However, the public can't answer this question if it's not staying informed. Our ignorance is literally the butt of a joke: What's the biggest lie in the world? Saying "I have read and agree to the Terms of Service."
One user rights initiative, Terms of Service; Didn't Read (ToS;DR), aims to fix this through their website and browser extension. For those of you who don't have 76 work days to read all of your privacy policies but still want to be aware of what exactly is being traded off, ToS;DR offers ratings and filtered down bullet points of key positive, negative, and neutral aspects of a particular website's terms and privacy policy.
And while corporations do have a legal obligation to protect their consumers' data from breaches and hackers, the legal navigations within the Federal Trade Commission are complicated.
"Several household name tech companies are currently under a consent decree (set of binding obligations) for inadequate security," Calo said over email. "Zoom isn't, but I could easily see them being one soon."
Even so, as dependence grows on internet usage, we need to be informed consumers as we seemingly use "free" products such as search engines in exchange for valuable personalized data, which includes our private messages and emails, biometric data including fingerprints, and specific device identifiers.
As students who now rely heavily on internet capabilities, we need to maintain an active awareness of what risks and exchanges occur seemingly under our noses. We need to maintain awareness, not because we have legal grounds to take back control of our data — there are none — but because we need to be careful about how much manipulation we allow companies to get away with as consumers.
Reach writer Tatum Lindquist at opinion@dailyuw.com. Twitter: @TatumLindquist
Like what you're reading? Support high-quality student journalism by donating here.