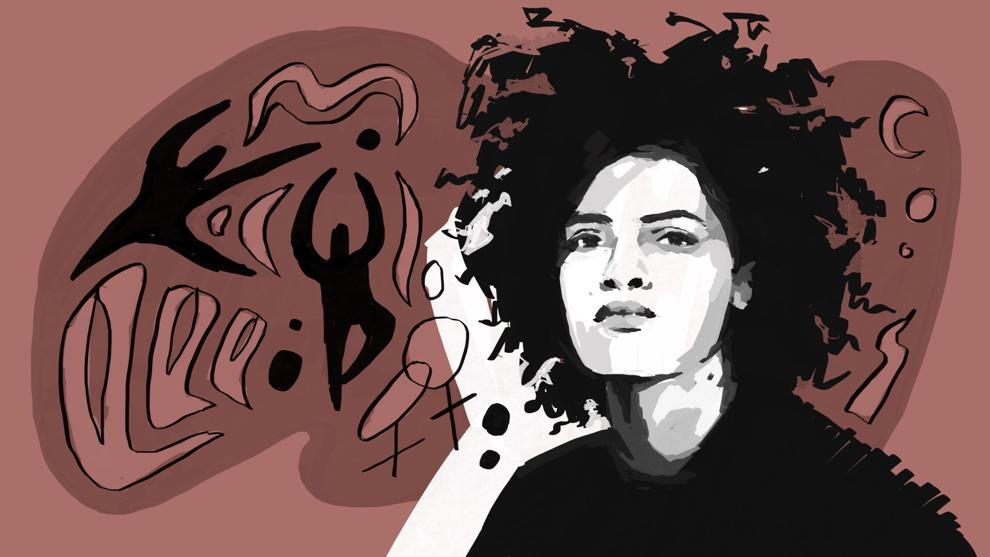 Editor's Note: In honor of Women's History Month, in an attempt to de-center whiteness and men from the perception of our history, the Opinion section is pursuing nine pieces that aim to amplify BIPoC women of the UW and their contributions to the community and our history. 
When the UW hired Kemi Adeyemi as a gender, women, & sexuality studies (GWSS) professor, her expertise in Black queer studies filled a space needed in her department and the university at large.
"Whenever you kind of arrive, and you arrive in this body, and you arrive under the banner of Black studies, for example, everybody comes out of the woodwork," Adeyemi said. "Everybody who wanted to do Black queer studies who couldn't do it in history or communications or wherever, comes to you. So, there is the impact of just creating — or not creating — consolidating community."
As a department, GWSS strives to explore gender, race, sexuality, and other paradigms of identity in relation to one another and to power. Adeyemi appreciates the "bubble" of the GWSS department as a space where the white cisheteropatriarchy is actively decentered and dismantled.
"I interact with other departments, and I'm like, 'How do you live like this? This is awful,'" Adeyemi said. "I try to spend as much time as possible not listening to white men, not thinking about them, not retweeting them, not reading them, like, I'm not about that life."
For Adeyemi, the GWSS department's work, while "constantly backtracking to the violence of white men, specifically moneyed, land-owning white men," triumphantly achieves its work without placing much value on them.
"That's just my goal in life: not pay them too much mind," Adeyemi said.
Raised in semi-rural Minnesota, Adeyemi always knew she wanted to be a professor. She learned the ropes of undergraduate and graduate school as she went, but during her transition to the UW, she wrestled with finding a Black community in Seattle — one of the whitest cities in the United States, whose decades of gentrification have displaced most Black residents to the south of the city, according to the Seattle Times.
"I wanted to be around people that I didn't feel like I could find, basically," Adeyemi said. "And so I just set myself to the task of marshalling university resources to bring those people into my orbit, and in the process of doing that, I found Black art in Seattle."
With these university resources, Adeyemi founded and currently directs The Black Embodiments Studio, a hybrid graduate arts writing incubator and public lecture series that focuses on Black art and Black artists in Seattle. Through her work as its director, graduate students further craft their voice as writers, expand their research capabilities, and develop critical thinking skills around the relationship between racialization and the creation and consumption of art. To close out each year, Adeyemi compiles her students' work into a catalogue.
For each lecture series at The Black Embodiments Studio, a Black artist meets with the arts writing residents to build a space for the Black art community in Seattle and expand the perspectives and capabilities of her students. Adeyemi also addressed the need for programs like The Black Embodiments Studio due to the prevalence of overtly racist or ignorant writing on Black art nationally –– programs that call for the arts community to question what it means to analyze art.
"Focusing on art in some ways is a useful or maybe most obvious site to think about writing broadly construed, because you're looking at visual things or you're experiencing sonic things; you're having these deeply embodied reactions to the sensoria of art, and the task of then translating that in to writing is really hard, in really productive ways," Adeyemi said. "Our goal is to communicate complex meanings to other people, to our reading audience, and … it can sometimes be really technical; it can sometimes be really poetic and opaque."
The Black Embodiments Studio is taking place in a virtual format this year, owing to the coronavirus pandemic. Adeyemi opened the program to graduates across the country, and participants can now attend remote exhibitions of Black art coming from artists based outside of Seattle as well.
"Having other voices in the arts writing incubator has been so great and so rich and so needed," Adeyemi said. "There are people in the program who don't have something like The Black Embodiments Studio in their city, and so, it does feel like a bridge for a lot of different kinds of people who want to do different kinds of work in the arts."
Appreciating both the pandemic constraints and the intimacy of in-person Seattle art exhibitions, The Black Embodiments Studio's transition into a post-pandemic world may or may not continue the online capabilities of the program.
The UW has Kemi Adeyemi and her inspiring work as both the founder of The Black Embodiments Studio and as a GWSS professor to thank for strides in building spaces of equitable academia for Black queer studies on campus. Continuing this work in spring quarter, Adeyemi eagerly looks forward to leading GWSS 590 A: Feminist Fights, which explores the situation and portrayal of 20th- and 21st-century feminist ideology and fights.
"There's an aura around feminism that's dour — you know, naggy, negative, all this s--t — and we lose the sense of play that comes with fighting," Adeyemi said. "Play doesn't always mean necessarily positive, but play in terms of defining what is happening. Fights help us set rules and boundaries and set ourselves in relation to other people and other ideas."
At a university where 68% of professorial faculty are white and where graduation requires only three diversity credits, students may be academically highly trained but lack critical reasoning and awareness in how various paradigms of historically marginalized identities shape and bend under their own professional fields. Courses rooted in not simply diversity credit, but in an intersectional and equitable curriculum, require professors with this critical reasoning and awareness and who can challenge their students in their technical skills and worldviews. 
Adeyemi continues to forge spaces for her students to explore Black queer studies that bring equity and intersectionality to the art of writing. Whether shaping the work of students from across the country or those here in Seattle, Adeyemi embodies this revolutionary play and passion that UW academia needs more of.
Reach writer Tatum Lindquist at opinion@dailyuw.edu. Twitter: @TatumLindquist
Like what you're reading? Support high-quality student journalism by donating here.