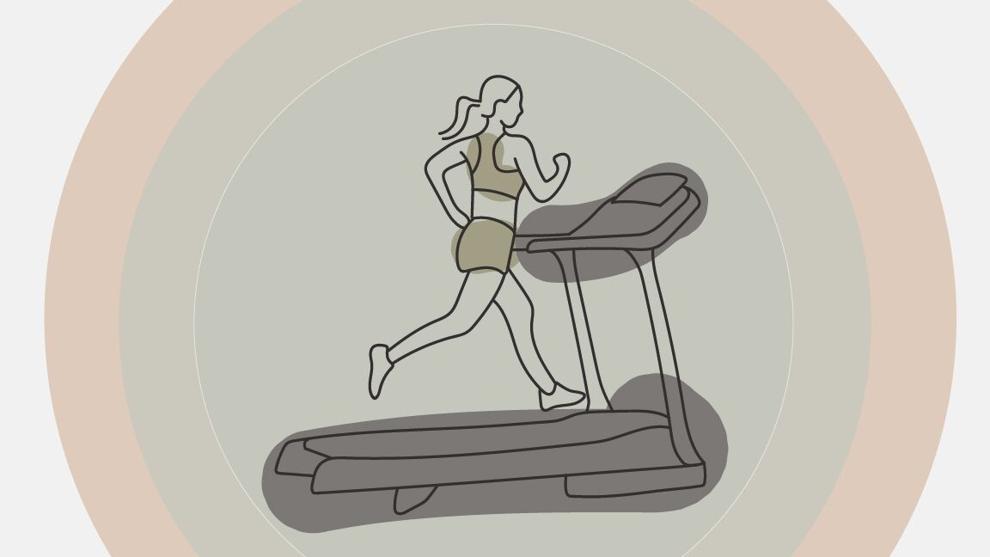 After an eight-week closure lasting from mid-November to mid-January, gyms and fitness centers were finally able to reopen beginning Jan. 11 under new Washington state guidelines established by Gov. Jay Inslee. While gyms were allowed to open under the new guidelines, the IMA remained closed until Feb. 2, when it opened for student use by reservation only.
Despite the possible risks, I think reopening gyms may have been for the best. Before I even broach why I support gyms reopening, I must admit: I am a bit of a gym rat. I don't wake up at the crack of dawn every day to start lifting, but I do frequent my costly gym five or so times a week.
As is the case for many of us, I haven't left my house nearly as much as I used to in the last year. And I am not the kind of person to get motivated to go on a walk around the block. Instead, the gym is my one excuse to venture outside the comfort of my own home and go sweat my ass off for 60 minutes.
I don't frequent the gym as often as I do for purely physical reasons; my primary motivation for going is for the benefit of my mental health. My anxiety massively spiked at the beginning of the pandemic, and working out has been one of the tools I use to manage my anxiety. 
Even the Centers for Disease Control and Prevention (CDC) recognize the importance of working out from a mental health perspective. Updated Dec. 31, CDC recommendations for personal and social activities specify that "exercising and physical activity are important for physical and mental health and should be continued for healthy living, especially during the coronavirus crisis." 
Significant research has been done on the so-called "exercise effect." The main argument is that physical exercise is equally as important as psychological efforts in improving mood, sleep, and symptoms of depression and anxiety. While it is possible that this outcome may be tied to increased levels of serotonin or the psychological sense of accomplishment, there is no single, clear explanation as to why getting up and moving around may have such a dramatic effect on your mental health.
The mental health benefits are clear, but reopening gyms does pose a severe risk when it comes to spreading the coronavirus. As such, the CDC has outlined several best practices for ensuring safety in indoor exercise facilities. Suggestions include remaining six feet away from others at all times, wearing masks, and limiting high-intensity exercise to the outdoors. 
Many gyms are also embracing a reservation system to ensure capacity remains below 25%, the current Phase 2 limit in Washington state. The IMA requires students to register for time blocks and to sign a waiver before entering the facility for the first time. To further enforce safety measures, locker rooms, studios, and certain courts and gyms are closed during this time period.
The limitations make it clear that the threat of coronavirus is being taken seriously by these facilities, although I can see how an argument against opening gyms could be constructed — and a strong argument at that. The new coronavirus strain first detected in the U.K. has now made its way to the UW and the Seattle area, posing a new threat, as this strain is 30-50% more contagious. Despite moving into Phase 2, we may be more at risk now than ever. The appearance of this strain in Washington state only serves to demonstrate that the pandemic is far from over, and causes more uncertainty as to whether gyms should be open in the first place. 
Regardless, I am incredibly grateful that gyms are open for the time being; working out helps me stay healthy and motivates me to continue working on myself. If gyms have to close in the future once again in order to limit the spread of COVID-19, so be it. The health of the community is far more important than my personal desire to exercise. But for now, as long as I take the proper precautions — and I see everyone else at the gym doing the same — I feel comfortable showing up to lift some weights.
Reach Managing Editor Rachel Morgan at opinion@dailyuw.com. Twitter: @rclmorgan
Like what you're reading? Support high-quality student journalism by donating here.