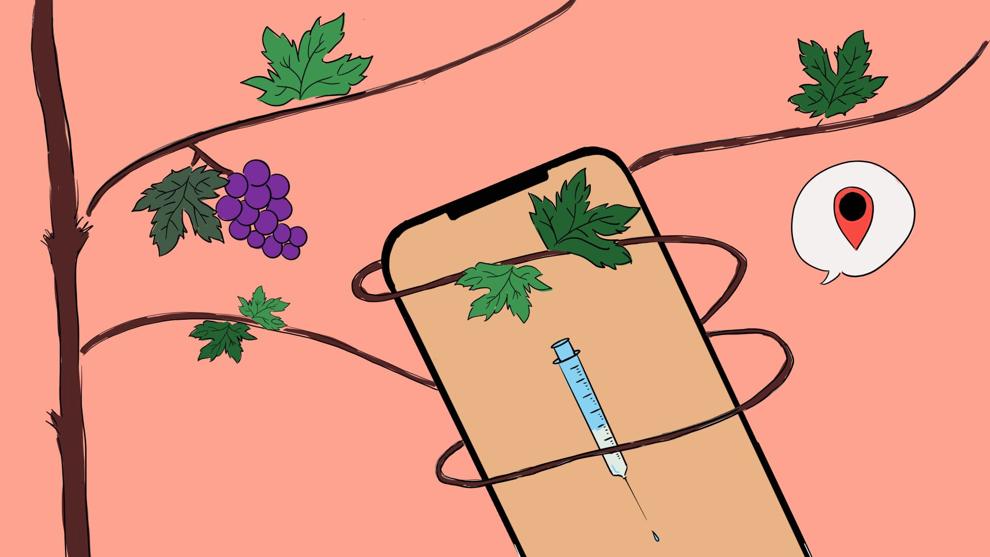 It has been well over a year since the pandemic began. In that time, we've all had a front-row seat to observe a disorienting disaster: the actions of our own federal government and state governments. 
It's clear that, in their public communication, our leadership failed to follow almost every one of the basic tenets: Be cohesive. Be blunt. Recognize the diversity of your audience and cater messages that apply to individual sub-groups. These basic tenets of effective mass communication and public health campaigns are well understood. 
The impacts of that failure have been deadly. COVID-19 has claimed the lives of nearly 600,000 Americans and counting, according to NBC News. 
The only way this all ends is through herd immunity, but the path to herd immunity is severely inhibited by misinformation-fueled vaccine hesitancy, and by yet another confusing communication campaign. 
Countries including Vietnam, South Korea, and Germany have followed their own guidelines in their swift and creative campaigns to combat the spread of COVID-19.
Up until fairly recently, states, counties, and the vaccination sites themselves all had their own individual appointment systems and, similarly, every state and many counties had their own individual eligibility requirements as well. Personally, I am vaccinated and overwhelmingly grateful for that. But, every step — from determining my eligibility to actually finding an appointment — was a struggle. 
Third-year public health major Caroline Sandbo similarly describes her experience with finding a vaccine.
"I've even seen in classes, professors who've started Google docs for people to put links and information about where to get vaccinations," Sandbo said. "So it's very much like person-to-person, word of mouth … It can be really hectic and exhausting to find a place to get vaccinated." 
Vaccine information is arguably more of a straightforward communication point than general information about the pandemic is, but the damage concerning COVID-19 has already been done. Much of the country is on different pages concerning how seriously they need to take the pandemic and whose information is trustworthy. This first manifested most visibly in terms of refusing to wear a mask. Now, it is manifesting as a legitimate threat to establishing herd immunity. 
Kavya Iyer, a third-year student studying informatics, has observed what she describes as a "flip-flop" of government communication on mask guidelines. 
Iyer recalls how, early on in the pandemic, the messaging on masks emphasized the opposite of what people have been encouraged to do since — it emphasized not wearing them, due to a personal protective equipment shortage and an insistence that, as U.S. Surgeon General Jerome Adams put it in a tweet at the time, masks "are NOT effective in preventing general public from catching #Coronavirus" (which has since been debunked). 
As case numbers drastically increased, public messaging changed and mask mandates were put into place. Infographics comparing transmission rates between masked and unmasked individuals were shared on social media. More recently, as the population of fully vaccinated individuals grows, the Centers for Disease Control and Prevention's chart on pandemic-safe activities has been widely circulated on social media as well. 
Though they can be incredibly effective, social media platforms were never intended to be the way that our government communicates with the general population. The information on social media is generated by its users, and therefore it is subject to bias and inaccuracy. 
In matters of mass communication, everything –– including the absence of communication –– is an active, conscious decision. Our governmental entities were incapable of communicating with each other enough to effectively communicate with the public that they serve. They were inconsistent and far from cohesive, a textbook example of what not to do. 
If a government cannot inform and educate its citizens enough to function, then it is failing at its most basic level. As infuriating as anti-maskers are (and I work in retail, so I would know), I'm starting to find it difficult to muster any real anger toward them. They are obviously misinformed, but they are also definitely a product of their environment: a combination of everything from a lack of any health literacy curriculum in our schools to, perhaps most importantly, an unfortunate Twitter algorithm. 
The difficulty with misinformation is that once it's planted, it is difficult to uproot. That requires a targeted response catered to each individual who has been led astray. In other words, it's near impossible to accomplish on a large scale. Now is not the time for comfortable complacency. This pandemic isn't over yet, and we've still got work to do. 
Reach writer Michele Rubinstein at opinion@dailyuw.com. Twitter: @michelehalleru
Like what you're reading? Support high-quality student journalism by donating here.