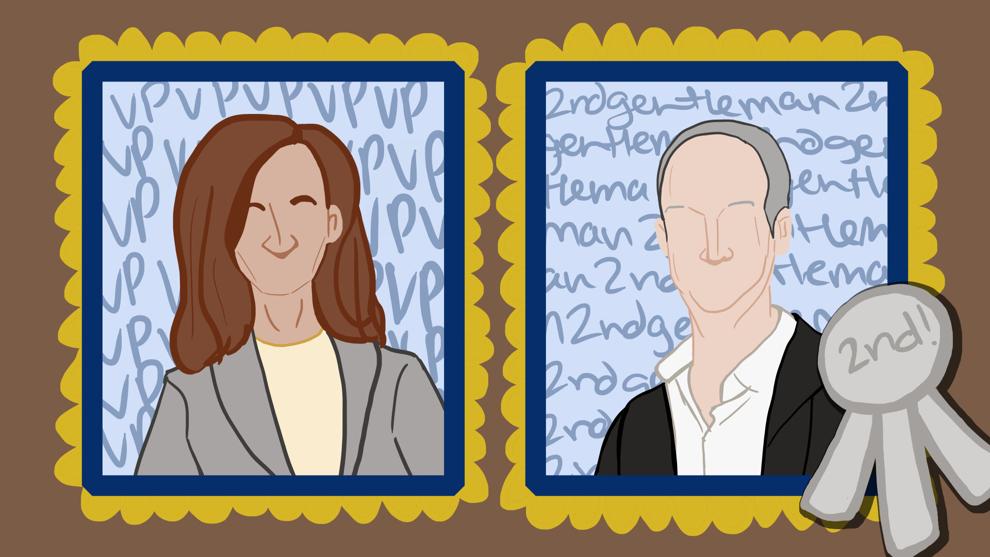 Inaugurations have been very important to the history of this nation. They symbolize transitions between parties in power, decades, and ideologies. Our recent inauguration of President Joe Biden and Vice President Kamala Harris showed me that a very different America is taking shape than what we have lived with through the last four years. 
This momentous change is exemplified in Harris being elected as the vice president, making history as the first woman of color to take this position. Although Harris isn't perfect, this is still a very big deal and makes me quite emotional. 
As Harris holds the position of vice president, her husband, Douglas Emhoff, becomes the inaugural second gentleman –– a role that, for the entire history of the United States, has been filled by a woman. 
I don't want to downplay the role of Harris as vice president by focusing on the work of her husband, but this new shift in traditional power dynamics between men and women in politics is a change I hope helps combat toxic masculinity within politics. This new dynamic poses a new hope for what the future of politics will be, especially with more women gaining interest in entering the political science major after our last presidency.
There is a traditional viewpoint of politics as a field for cishet white men. Students who have taken political science courses even feel that these cishet white men in the major want to keep this toxic masculinity and traditionalism alive. 
"There's always those dudes that know exactly what every marginalized community is, but then, like, they don't do the other part, where you let those communities speak for themselves," Kathryn Reyes, a junior majoring in political science, said. "Especially being in political science, I see so much of where dudes are like, 'Yeah I'm so woke, and I am so tolerant of people,' but then they don't do the thing where they let those people speak."
Seeing these attitudes continuing on the UW campus is troubling, especially in a place that allegedly leans politically left. Talking over marginalized groups is nothing new and hinders the progress we have already made. These instances, as well as the inherent privilege they demonstrate, make it possible that a subset of students can perpetuate the privilege they were born into –– even if they don't even know they are doing it. 
"I think as a woman, your point gets stolen a lot more," Chasina Klein, a junior majoring in political science, said. "I vividly remember we were in breakout rooms and no one in my breakout room was talking, and I brought up a point ... but as soon as we got back into the main session and our group was asked to report back on what we talked about, the one guy in the group talked up and used my point, leaving me nothing to add to the discussion."
Histories of unconscious bias have inhibited society to not view women as leaders in the same context we do with men. A lot of what we base our opinions on are learned behaviors from the environment that surrounds us as we grow up. Further, unlearning this bias and ways we act on it can be very hard. 
With these biases present in political science, from the coursework to the peers women have within the major, come the adverse effects of self-doubt and missed opportunities –– barriers that men typically would not struggle with.  
"More women are going into this major and want to go into politics, but it's hard to feel like you're doing enough," Klein said. 
After the historic win of Vice President Harris and Second Gentleman Emhoff, we are seeing a new hope in addressing the toxic masculinity of politics as an excellent woman takes up a position of political power with a man coming second to her. I envision this being a step in making women believe their potential is more than what traditional politics has told them they can be –– from our classrooms all the way to the White House.
Reach writer Liam Blakey at opinion@dailyuw.com. Twitter: @LiamBlakey2
Like what you're reading? Support high-quality student journalism by donating here.