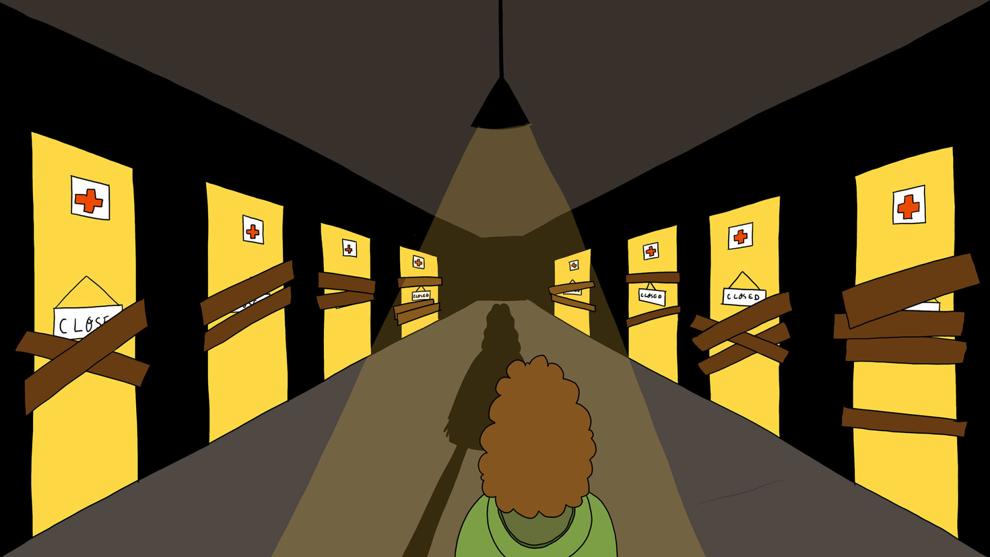 With a conservative majority in the U.S. Supreme Court, June Medical Services, LLC. v Gee may well be the next landmark case in the decades-long fist-fight for reproductive rights. Two of Washington state's U.S. representatives signed, along with 205 other members of Congress, an amicus curiae brief in support of the Louisiana Act in question with June Medical Services, LLC. v Gee.
In June 2014, Louisiana passed Act 620 that required any abortion provider to hold admitting privileges to a hospital that is within 30 miles of the abortion procedure. In 2016, a Texas bill with an almost identical provision on abortion was found unconstitutional in Whole Women's Health v Hellerstedt (2016). That restriction on abortion providers was cited as an "undue burden" since it hindered a women's constitutional right to seek an abortion without any credible justification. 
The Congressional brief holds little legal weight. Instead, it touts uncompromising partisan politics, picking tediously and unrelentingly at the "right to abortion" as set by the historic Roe v Wade(1973). Now, with a conservative majority in the U.S. Supreme Court after President Trump's nominations, this brief demonstrates just the breadth of confidence the anti-abortion movement has in overturning the 1973 ruling.
And their pride is completely warranted; that brief was a politically-charged reminder to all that a post-Roe v. Wade world may lie just months away. Every woman holds a constitutional right to abortion; if a law infringes upon the rights of one woman, it infringes upon the rights of all women.
"There is a considerable danger of rewriting history in June," Terry Price, UW law professor who currently teaches the Beginning of Life course, said. "That brief is not gonna be part of it. It's gonna be an oar in the water, but it's not gonna be the boat." 
The Fifth Court of Appeals recently interpreted the "undue burden" standard mentioned in June Medical Services LLC. v Gee as a question of the proportion of women affected by Louisiana Act 620. The court decided that not enough women were impacted for the law to be deemed unconstitutional, even though it is estimated that only one clinician would be left in the state. 
Nevertheless, Louisiana conservatives argued the act protects women by ensuring a healthy and safe procedure. However, admitting privileges at nearby hospitals would not substantially alter the safety of an abortion — already one of the most common and safe medical procedures.
Louisiana Act 620 simply aims to restrict an already limited pool of abortion providers in the state, a struggle seen even here in progressive Washington.
Stigmas in our society around abortion and the stereotype of people who seek an abortion already limit access to this medical care without governmental interference. Unlike antibiotics or birth control or vaccinations, abortion care is only found in specialized clinics, and training resources are often limited due to stigmas inside the medical world.
"It can be very difficult to get abortion training, especially as residency training programs have been under hospital institutions that may not support providing abortion care, so it may be difficult for residents to get the training," Aishat Olatunde, an obstetrician-gynecologist in the UW Family Planning fellowship, said.
The anti-abortion movement preyed on people who seek abortion care through stereotypes. Patricia Atwater, director of health promotion at Hall Health, elaborated on these misconceptions, mentioning how stereotypes label those who seek out abortion as "promiscuous" and "having unprotected sex over and over again" just to receive an "abortion over and over again."
"Many of the people who are accessing abortion care already have children," Atwater said. "There are people with families who are making the best decision they can for their families, so this idea with people being irresponsible and callous just does not hold up."
Still, the word abortion doesn't sit well in conversation. Our culture generally shames and shuns those who seek out abortions as reflected by this brief. Conservatives continue to fall short of any attempt at empathy and understanding of the reality behind abortions. Instead, we see another political ploy blinded to compromise or open-mindedness by the old tale of partisan pride.
"Abortion care is healthcare," Olatunde said. "At the end of the day, we have to trust women, we have to trust people to make the right decisions for themselves."
With a post-Roe reality looming, it should be noted that Washington's progressive abortion laws will still protect the right to abortion. Since 1992, voters incorporated Roe v. Wade by initiative into Washington's criminal code without any abortion restrictions.
However, as evident by the relentless backlash and constant addition of new abortion restrictions across the United States, a legal precedent means little for women if our culture's stigmas remain static. 
Now more than ever, we need to start translating the law we take for granted into our culture if we hope to successfully ensure our "right to abortion."
Reach writer Tatum Lindquist at opinion@dailyuw.com. Twitter: @TatumLindquist
Like what you're reading? Support high-quality student journalism by donating here.