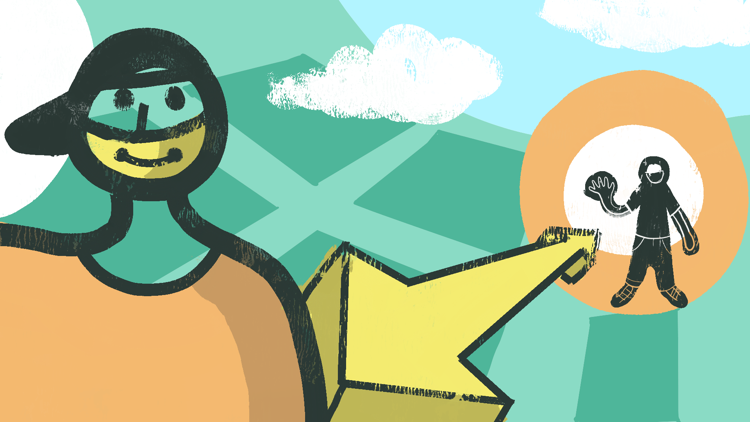 All across the country, people are waiting eagerly for the day they can cast their masks aside, blissfully enter crowded movie theaters, attend large family gatherings, and participate in graduation ceremonies without the fear of contracting the coronavirus — but that day will not come this December. 
On Nov. 15, Gov. Jay Inslee released a new set of stricter guidelines to mitigate COVID-19 cases in Washington state. These included closing bowling alleys and movie theaters, limiting outdoor gatherings to five people from outside a person's household, and prohibiting indoor social gatherings completely unless participants quarantine for 14 days before meeting.
But these guidelines should have been stricter.
Although far from ideal during the holiday season, enacting stricter regulations have the potential to drastically reduce the spread of the virus and would affect the state of the pandemic in the long run. And even if Inslee's handling of the pandemic is much stricter than other states, COVID-19 cases in Washington are still increasing and his November restrictions ignore this reality.
As of Dec. 6, there have been 177,477 COVID-19 cases in Washington state, with over 11,000 hospitalizations and 2,925 deaths. And even though Washington has been controlling the pandemic better than many other states, 2,925 deaths is still 2,925 too many — the state cannot afford to leave mitigating the virus up to chance to even the smallest degree. Winter is right around the corner, which Dr. Anthony Fauci predicts will be when the virus hits the hardest.
Here at the UW, there have been 34 new cases within the last 10 days, as of Dec. 5. According to its case tracking website, the UW still has plenty of quarantine rooms open for students who contract the virus, but with students on campus traveling to and fro between states with varying levels of cases all across the country, the COVID-19 situation at the UW and Washington state as a whole could go south very quickly. 
Inslee's recent order stated that these new regulations would be in action until Dec. 14. However, the most dangerous time for COVID-19 will be long after the 14th. What proceeds will be the coldest part of winter, when everyone will want to take socially distanced outdoor activities inside, as well as Christmas and New Year's, when families will undoubtedly be traveling to get together.
Health and safety regulations need to be extended further into the winter, for the safety of those vulnerable to the virus and also so business owners and families can plan ahead. 
As a college student, I wholeheartedly understand that the last thing any of us at the UW want to do is isolate ourselves even more than we already have. All of us would rather have the freedom to eat out at restaurants and have some semblance of normalcy in our lives, but whether we like it or not, it simply is not possible to return to the same lives we were living a year ago, considering the current state of the pandemic.
If Inslee had established stricter COVID-19 regulations this winter, not only would people at risk be safer from the virus, but Washington state (and by default, the UW) would be in a better place to combat the virus. This fight would greatly help when the vaccine arrives, allowing us a better chance to return more quickly to pre-coronavirus life.
So, with regulations lacking, it is up to every individual to follow the protocols that are already in place and make responsible decisions so we can sooner make COVID-19 a thing of the past.
Reach contributing writer Abbey McIntire at opinion@dailyuw.com. Twitter: @abbeymcintire
Like what you're reading? Support high-quality student journalism by donating here.