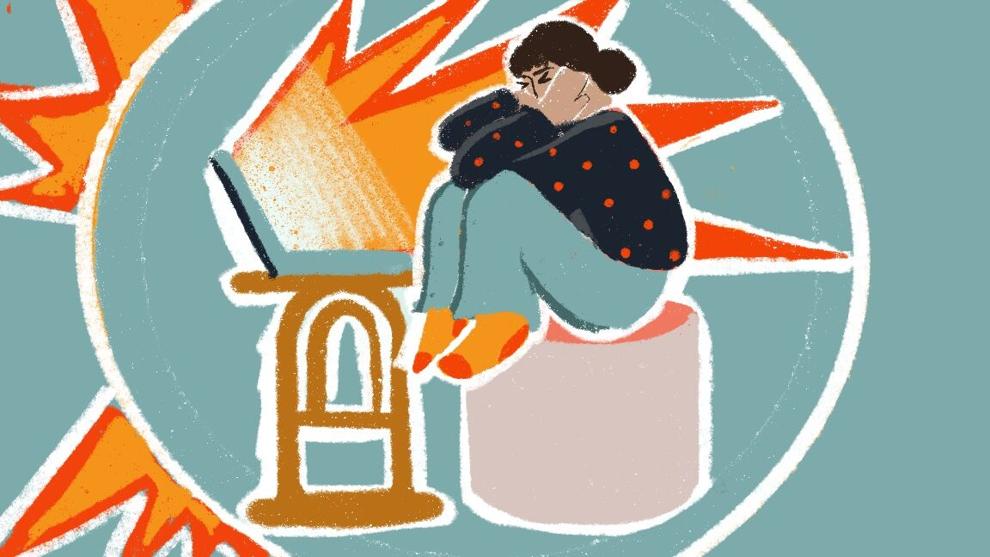 The COVID-19 pandemic caused the historic shutdown of schools in the United States, including our own university. With a likely surge of new infections in Seattle as a new variant arises, the pandemic is likely to keep many students out of the classroom until mid-2021. The UW has announced that spring quarter will be online –– we can only hope for the school to finally reopen in fall quarter. 
Personally, it's been a rough time learning online in my STEM classes, many of which were 'weed-out courses' –– implicitly stated, of course. The process goes like this for students: We read the textbooks and attempt to understand the concepts; we watch Panopto videos; and then we usually do a ton of homework through different applications. 
Sometimes I feel like there are more assignments now that we've shifted toward the online format, and many of my classmates feel the same. 
"Classes sometimes feel easier, but often I feel them more difficult because I feel like I have to teach myself the content, or I feel like I'm just memorizing data for the next test which I'll completely forget after it's over," Eva Hudak, a freshman at the UW, said via online message. 
It doesn't help that some professors heap on assignment after assignment –– especially when the first assignment was due the day before, and instructors don't realize that students have other classes and need time to process the information (in addition to maintaining all we can of a "social life" during a pandemic).  
The financial burden is also a difficult reality for many students.
"I feel conflicted about the tuition price," Hudak said. "I know that UW needs to pay for staff and resources that we're still able to use even though things are virtual, but I do sometimes struggle since it is a huge financial burden."
What's nice is that we get to use our notes for exams and don't necessarily always have to memorize the information, but because of that change, exams are now tailored more toward critical thinking than to information regurgitation.
My worry is that in the long term, many students will forget to incorporate the basics of spaced repetition and active recall. These skills are essential for the UW's STEM classes, especially when coupled with a brutal quarter schedule. In person, balance can be achieved by taking a lighter load of two STEM classes maximum per quarter coupled with a non-STEM class that doesn't give as much homework or tests. 
On another note, I'm thankful for the opportunity to be given an education, as many students who were accepted to universities this fall could not afford to attend or had to take up a job to support their already struggling families. 
In fact, I know of many UW students who are working about 30 hours a week and taking lighter loads of 10 or 13 credits per quarter to balance their workload and still be able to make ends meet. 
This is not to disregard anyone's completely acceptable frustration with online learning, but I've always thought of education as a gift and not a burden. 
Socially speaking, as a freshman, I feel like I have to keep up with multiple new identities, while trying to find my place on a new campus, all while negotiating new experiences of joining a social network by initiating an awkward Zoom breakout room conversation –– with no replies, usually. 
I miss being in person and meeting classmates and faculty members, as well as creating organic conversations and relationships. 
Additionally, in-person social interactions motivate me to be a better individual, spur my inner curiosity, and bring out my inquisitive nature in studying new concepts in class. In the long term, I sometimes fear that when things are in person, students will become more awkward in classrooms and unable to approach their peers when they need help.
There are a lot of concerns for freshmen, who will most likely be entering upper-level classes in the fall, which may be our first quarter that will ever be in person. 
"I am somewhat worried about the transition from online college to in-person college, because as a first year I was hoping I could use this time to learn new skills that I didn't have to have in high school so that I'd be able to keep up with college rigor," Hudak said. "But because things are so weird it's been a lot harder to do that." 
While online learning may be a negative experience at times, it should be used as a time of growth that will allow Huskies to discover a newfound sense of purpose and thankfulness for the gift of education. 
Reach writer Amina Khan at opinion@dailyuw.com. Twitter: @AminaKh27269580
Like what you're reading? Support high-quality student journalism by donating here.