"When you go to camp … They make sure that you don't bring any weapons and they make sure that everything is peaceful, and they explain 'We are water protectors, we are not aggressors. It's not okay to use violence. If you do these things, you're not welcome here,'" said Dianne Baumann, a Blackfeet Nation member and a second-year anthropology Ph.D. student here at the UW.
When she arrived at the Standing Rock Sioux tribe in Cannon Ball, North Dakota on the night of Oct. 27, she found herself in the aftermath of what had been a long and dreadful day for the Water Protectors. Between 120 and 240 people had been arrested, pepper-sprayed, and shot with rubber bullets, even when mounted on horses.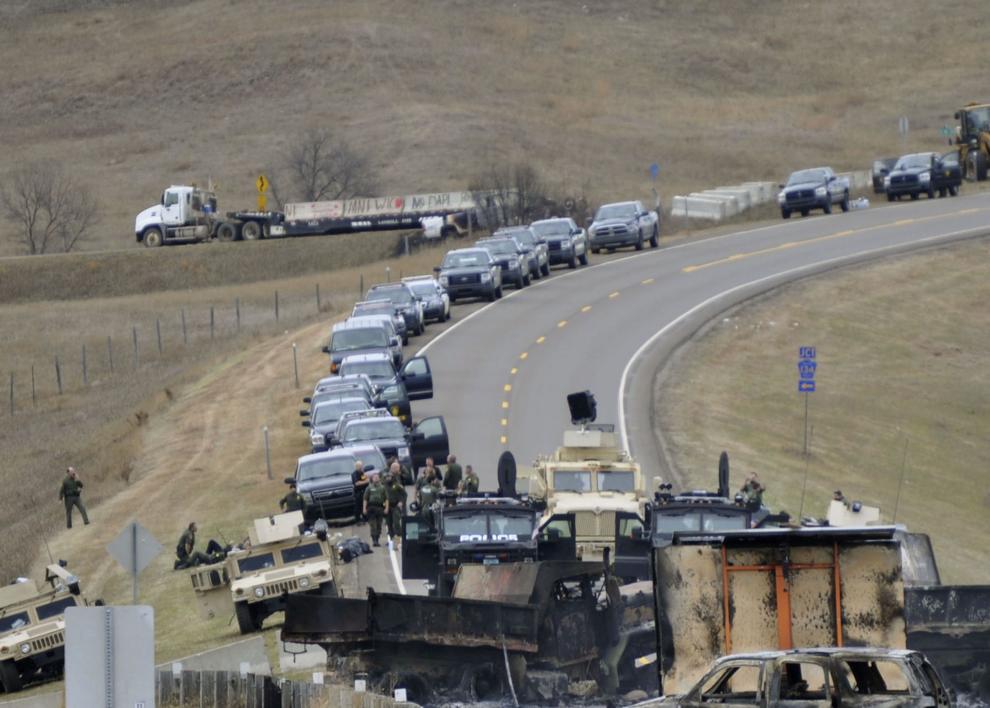 Later on, they were brought to jail, but not just any jail. 
"They were arrested, had sharpie numbers written on their arms, and they were put in dog kennels, you know wire-mesh dog kennels. That's how they treat people," Baumann said.
Images of brutality such as the one described by Baumann, in which unnecessarily militarized police applied their force against unarmed people in prayer, remain imprinted in our minds as we process what we are seeing in the United States.
At Standing Rock, there are flags of more than 100 First Nations waving in the wind, the silhouette of tepees against the Great Plains in the background. Their peacefulness has been met with violence. They represent the resilience of people standing for the self-determination of their land and resources in the face of settler colonialism.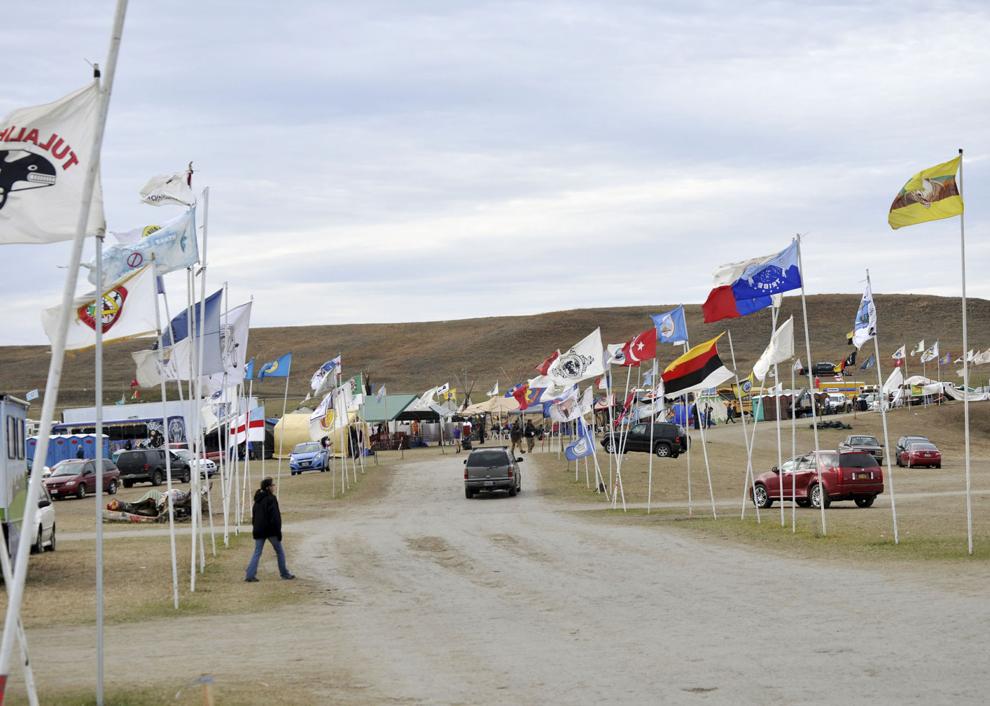 What does #NoDAPL refer to, exactly? 
The Lakota people have a prophecy that warned its children of Zuzeca, the black snake that would end their world if it were to come across their land. Zuzeca has manifested itself as the $3.8 billion Dakota Access Pipeline. The resistance to kill the black snake and protect the water of the Missouri River has united Native Americans and non-natives in Standing Rock since April 2016.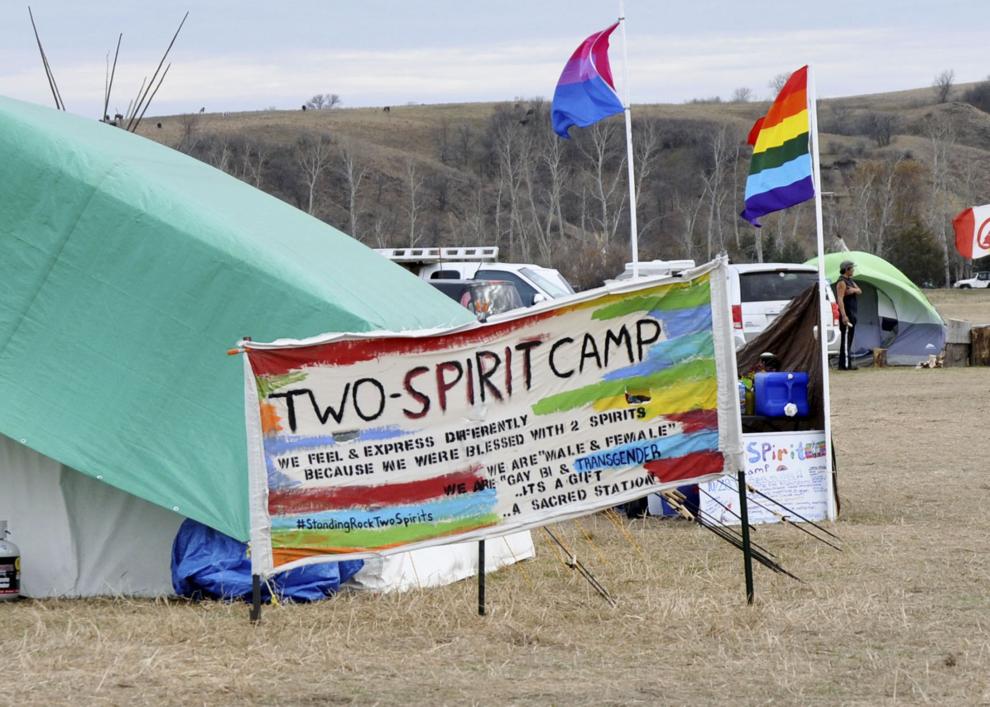 "This is one of the biggest gatherings of Native American peoples by tribes ever," Baumann said. "Tribes that had been historically in conflict are working together peacefully for a united cause. People that are ignored in the race are banding together and uniting in solidarity."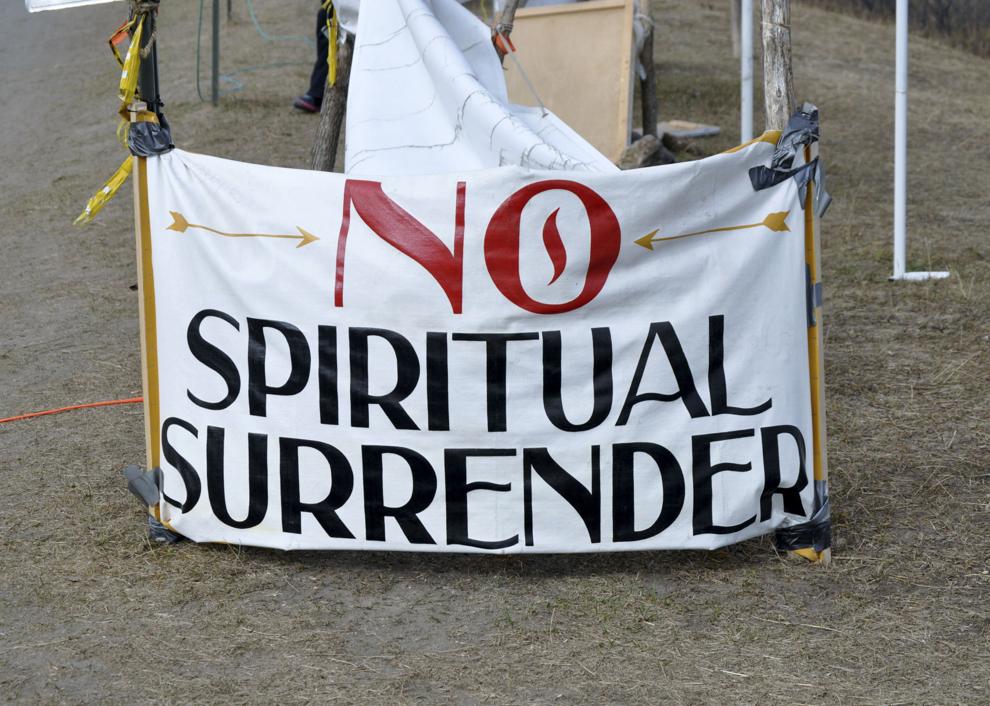 As boundless university students, this is the intercultural decolonizing conversation that we should have: What is at the heart of this movement? 
As Baumann explains, the camp is a living community. When you decide to go, you are not simply standing in solidarity, you are actively engaging in the movement by working with everyone. For the elderly, families, and the first baby born in the camp, "water is life."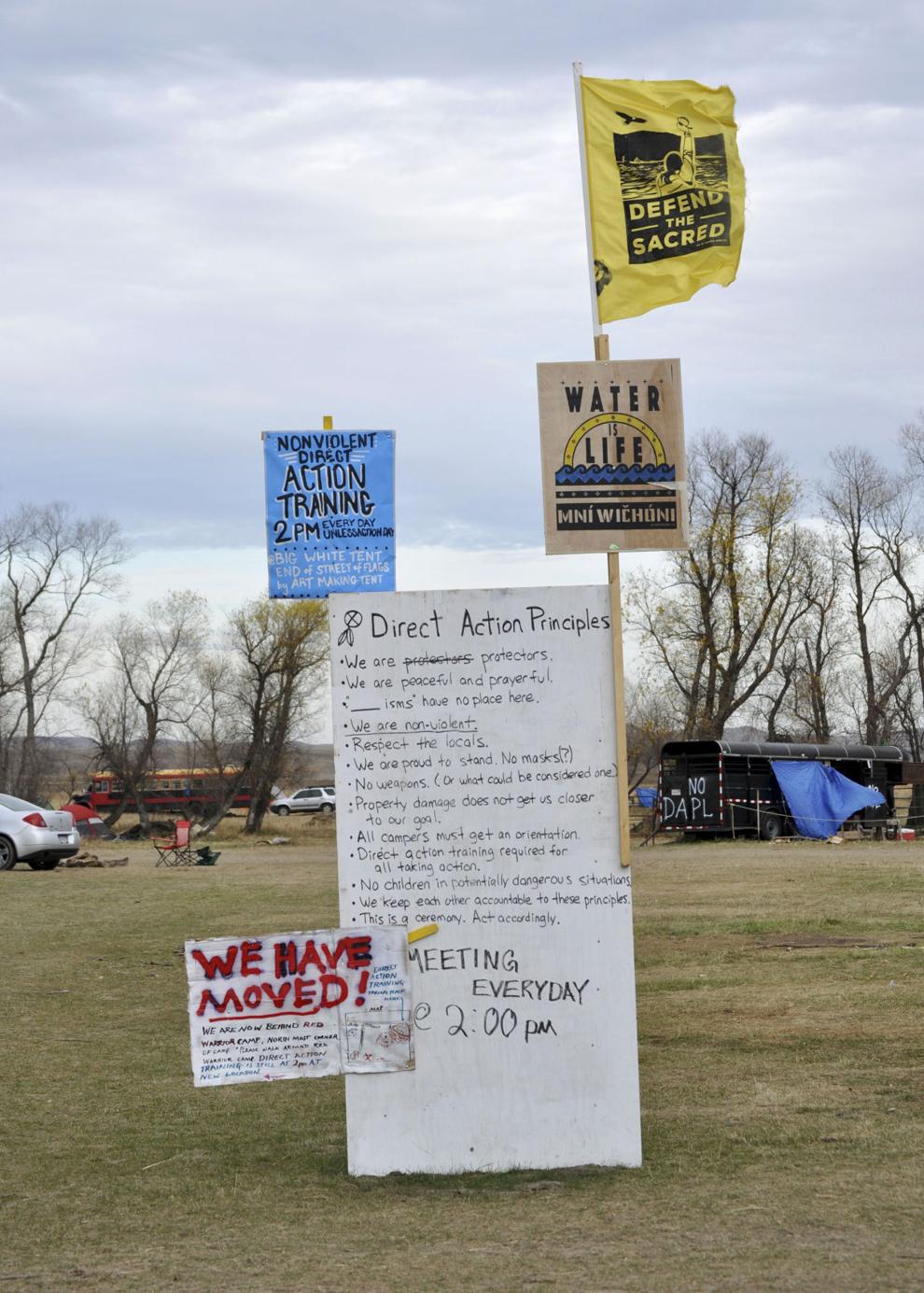 Yet, in the eyes of the general public, it's easy to see them as protesters instead of Water Protectors.
"Standing Rock [is] one of the first events that has given us Indigenous and Native people [a] voice in the environmental discourse. This is why it's important for me to be involved or active in it," said Jessica Hernandez, a graduate student in the College of the Environment here at the UW. 
Hernandez is also a member of the Ch'orti', Zapotec, and Yucateco nations, as well as a leader alongside Baumann in the Native Organization of Indigenous Scholars (NOIS).
"What is going on right there … it's emotional. I lost my grandma this summer … and she taught me how to be a strong person, she always told me that we had to be more powerful; our voices had to be louder because we are never heard," Hernandez shared. "She led movements to help our nation and our tribe to fight against Monsanto."
She added that when she thinks of this movement, she sees the faces of her elders, of those who keep her culture alive. 
"It's hard for us because we are environmentally displaced," Hernandez said.
Native peoples carry a lot of responsibility, as they enter academia and fight against the notions and stereotypes that portray their people in a negative way. 
Baumann and Hernandez explained the reality of being a native person in the 21st century. The existence of racist mascots such as "Chief Wahoo" of the Cleveland Indians baseball team and the NFL's Washington Redskins only reinforce the impact that settler colonialism has had in the formulation of stereotypes and the disregard for native cultures.
"I feel like for the mainstream America, we are frozen in time, and that's what mascots are portraying," Hernandez said.
How can we join the movement here at the UW?
First and foremost, the movement already exists. It's time to learn and spread the word from native peoples, not about them.
Second, use the platforms of the UW to become an ally. For example, American Indian Studies professor and historian Joshua L. Reid, a registered member of the Snohomish Indian tribe here in Washington, helps his students understand the movement by offering a much broader historical framework of the American West.
He is reshaping the idea of "The Indian Problem" during colonial expansion into what has always been the "American problem" for Native Americans.
Reid encourages us to acknowledge the agency of indigenous peoples and communities. Often, native people are only portrayed as "the ever-lasting victims" of centuries of oppression, and this is only half of reality.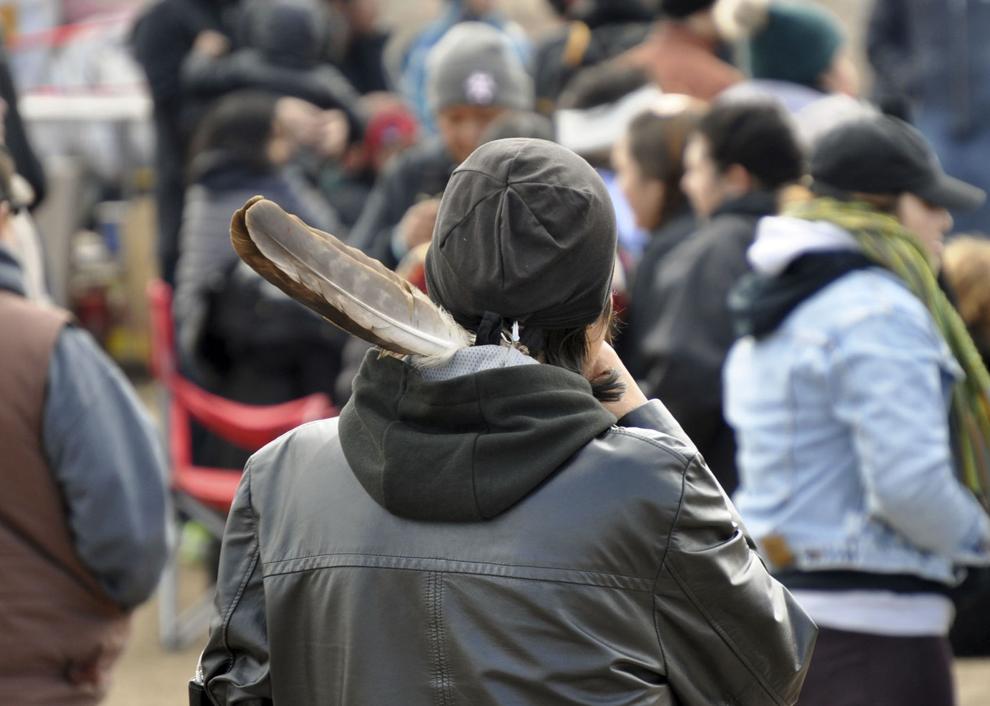 He insists that it is important we acknowledge the enormous power disparities at play in Standing Rock when looking at all the banks, corporations, and politicians behind the pipeline or the way that the military is heavily deployed against native populations.
"Even in the face of these gross power disparities, native peoples are taking steps and actions to protect and prioritize what's important to us," Reid said. "It's what we have been doing for centuries."
It's important to understand the larger context of native resistance to settler colonial processes. That is why there has been so much support from indigenous people around the world, such as the Maori in New Zealand performing a Haka for Standing Rock, and the Mayan elders from Guatemala traveling to Standing Rock in support. 
"It's important how native peoples are building a future in the face of the pipeline, because this is precisely what colonialism is trying to stop," said anthropology professor Jean Dennison. "If we only tell stories of oppression, we are hiding the actual future that is being built today."
Dennison is an Osage Nation citizen who specializes in national revitalization of native peoples. She explained how to engage natives and non-natives with the movement. 
First, she suggested we see Native American nations as political organizations.
"There should be a mandate beyond the diversity credit," Dennison said. "We're on native land here at the UW and there should be at least one class [about Native Americans] that is required for students to fulfill while they're at the university. If the university is going to talk about how we must acknowledge that we are on native land, then they need to make sure that students understand what that means."
Stand with Standing Rock, you have the power
NOIS has sent a letter to every student organization and department, including the president of our university, to confirm its solidarity with Standing Rock like the City of Seattle has done. This acknowledges that we are settled on native land, in addition to giving information about a fundraising event on Dec. 1 called "Making NOIS-e for Standing Rock," from 11 a.m. until 2 p.m. in the Intellectual House, where they would like everyone to attend. 
Now it's your turn to contribute to decolonizing Standing Rock and the current indigenous perspective: Water has no borders.
Honor the Seven Generations to come and leave this world better than how you found it. As the University of British Columbia is doing, or as UC Berkeley did with the The Free Speech Movement, it's our choice whether or not the University of Washington is remembered as a place where these decolonizing conversations changed the world.
Baumann said that her late grandmother, who was sent to an Indian boarding school on her reservation, would have been disappointed to see no improvement in our generation. That is unacceptable.  
Professor of political science Aseem Prakash, who specializes in international political economy, environmental issues, and NGO politics, recently wrote two articles on Standing Rock for The Washington Post and Slate. 
"I think students are strong advocates of justice," Prakash said. "Students have a lot of idealism and the Dakota pipeline is a story of injustice. There is a common ground within various groups: Every human being wants justice and to be treated fairly."
This is the time and the place.  
Reach contributing writer Clàudia Esplugas Masvidal at development@dailyuw.com. Twitter: @ClaudiaEsplugas