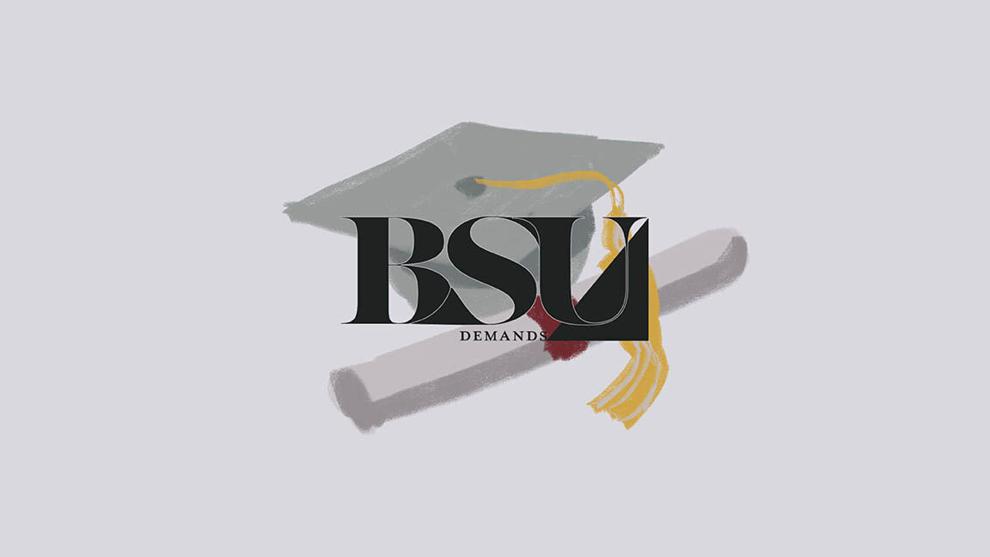 Editor's Note: In an attempt to uplift and amplify the UW Black Student Union, the Opinion section is pursuing eight pieces that will address the UW BSU's demands for the University of Washington. This piece interrogates the ramifications of the UW's current diversity requirement and the changes needed to create a campus culture truly invested in inclusivity, diversity, and anti-racism.
Ever since I became an undergraduate student at the UW a little over a year ago, almost every course I've taken has been worth five credits. AIS 102, Introduction to American Indian Studies, the first course I took (which also fulfilled my diversity requirement), was worth five credits.
However, the diversity requirement at the UW is a mere three credits. That feels a little off, given that most classes we take are five. It also feels a bit off that the diversity requirement is only a single course, especially when most of our other general education requirements surpass 10 credits.
Since this last summer, the UW's Black Student Union (BSU) has been very vocal about their seven demands to better the experiences of Black and brown communities at the UW. Their fifth demand asks to increase the diversity requirement, as "one 3 credit class will not provide students with enough historical background to enter the world an anti-racist."
The lacking requirement signals an overall lack of care for a truly anti-racist, equitable, and otherwise inclusive culture at the UW. Myriad social issues and cultures cannot be remotely covered within three credits. As the diversity credit stands at the moment, how much impact does it truly have on the culture at this university?
"[UW is] getting students who have no interest in … doing diversity stuff. They're hostile to the class, they're hostile to the idea of having to learn about racism," Navon Morgan, BSU's vice president of campus affairs, said. "So it makes their classes miserable."
Much like corporate diversity training, the diversity requirement currently doesn't work because most of us aren't honestly invested in these classes. If there is no care for inclusivity and diversity, nothing will change, especially with an embarrassingly low three-credit requirement.
The diversity requirement isn't about creating perfectly anti-racist students, because it's not a one-and-done; a few classes won't undo an oppressive history and culture. 
"It's not just like, oh, here's Intro to Racism 101, and someone comes out, like, 'Oh, I'm better, like, I know everything,'" Mahilet Mesfin, president of the BSU, said.
Understanding the ongoing impacts of racism, sexism, transphobia, homophobia, ableism, and so much more are necessary as students, as all of us head into our career paths and into the "real" world.
There should be a minimum bar on the diversity requirement that is much higher than it currently is, because students who might not be equipped to truly understand issues like racism are hoping to become doctors, lawyers, politicians, and more. It's dangerous to be heading into any profession without this cultural understanding, without understanding systemic racism, because without the proper work, racism will just be replicated.
"If we can get that baseline in the culture of UW that we see racism, [and] we understand we're learning, we're trying to learn to understand it, I think that's a great step," Morgan said. "It may not necessarily make the greatest place to be as a Black person, but it means that, you know, as a whole, the future we're gonna make is a little bit better."
Increasing the diversity requirement is about reshaping a culture, not just about getting students to take a couple of classes and call it good. This requirement needs to be increased, and it needs to be taken seriously both by the administration and the students.
"So, I'm OK if not every single UW student comes out with the basic knowledge of everything anti-racism … but at least if there is any impact, that's the concern," Mesfin said. "Because right now there's no impact and we know it. We know it. We know that it's extremely rare to see anyone becoming more conscious after they leave UW."
Right now, the diversity requirement doesn't mean or do much, and many aren't really committed to the issues and history of marginalized communities — unless it's within their area of study. Only the handful of students truly willing to commit themselves to the issues might leave the UW more conscious, but the same can't be said of the bulk of the UW population.
But something as simple as increasing a requirement dedicated to the humanity of presently oppressed communities should be the bare minimum work in the ongoing movement for justice, and is something that needs to be remedied here at the UW.
Reach writer Deborah Kwon at opinion@dailyuw.com. Twitter: @debskwo
Like what you're reading? Support high-quality student journalism by donating here.