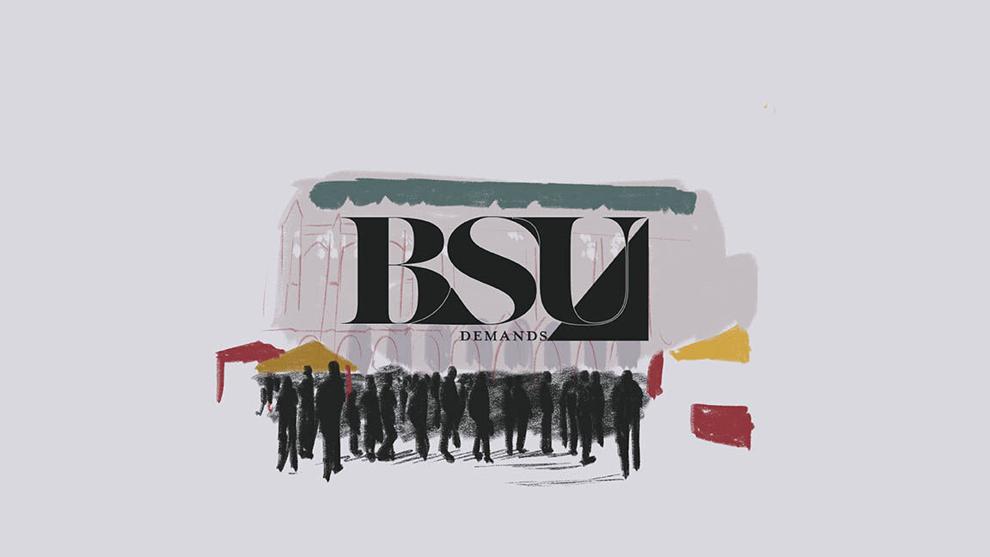 Editor's Note: In an attempt to uplift and amplify the UW Black Student Union, the Opinion section is pursuing eight pieces that will address the UW BSU's demands for the University of Washington. This piece aims to emphasize the insufficient funding in our university that is failing to support our Black community, and the UW's passive role in addressing it.
Members of the University of Washington Police Department (UWPD) have solid salaries, with 20 of their officers making more than $100,000 in 2018.
The UW's Black Student Union (BSU) is insufficiently funded, even with its legacy RSO status and being one of the most prominent student-led social activism organizations in Washington state for decades.
Black RSOs like the BSU have had to rely heavily on endowment funds for their long-term funding, only being able to make a profit after more than $25,000 is donated.
In a post on their Instagram, the BSU noted that it took them eight years to ever make any money off of the endowment fund. 
"Endowment funds are based entirely on external donations, and then those external donors have the choosing to put whatever funds they believe will be in best use for," Mahilet Mesfin, president of the UW BSU, said. "How are these people, mainly white people, going to discern what is the best use for Black students on campus? Why is that up to them?"
This lack of long-term funding led the BSU to demand appropriate funding mechanisms to better support Black RSOs on campus, as well as provide sufficient funding for the American ethnic studies (AES) department.
The Black Opportunity Fund was then established by UW President Ana Mari Cauce and vice president for minority affairs and diversity Ricky Hall to "acknowledge the harm that systemic racism has on the Black community, to take action to address these inequities and injustices, and to fund a strategic agenda that meets immediate and ongoing needs of our Black students and faculty." 
However, this new fund still relies heavily on external donations. It came off as a scapegoat rather than a comprehensive action plan for how the UW can pursue internal spending directly to its Black students.
This issue of funding leaves Black RSOs on campus having to spend out of their own pockets to allow their organizations to continue their programming, which, especially in this current climate, is a lot to ask of Black communities.
Given the amount officers are paid directly by the UW, it emphasizes that the UW will deny financial support for its Black students yet funnel money into the campus police department –– the same police department that the BSU has made explicitly clear they want the UW to disarm and divest from.
If the UW wants to pride itself on its false promises of diversity and call itself a leader in addressing systemic racism, I'd like to see them put their money where their woke white liberal mouth is.
"They refused when we asked multiple times why the school itself doesn't raise these funds," Mesfin said.
In response to the demands, a letter from Cauce and Provost Mark Richards addressed the demands' calls for more intentional funding for Black RSOs –– however, they failed to create a long-term goal, took a passive approach, and threw the blame elsewhere.
The letter stated they were committed to improving funding for Black RSOs, but then claimed that it was up to students to decide RSO funding through ASUW and re-emphasized that they had already created the Black Opportunity Fund. Alongside their placing of blame on parties other than themselves, they also failed to address the part of the demand asking for funds from the UWPD being redistributed to Black RSOs.
"They love to give money to things they have been giving money to and assume it's going to make a material difference even though we — student activists, Black people — are telling them that although it may be doing something, they aren't doing enough," Navon Morgan, BSU vice president of campus affairs, said.
Members of the BSU have made it clear that the Black Opportunity Fund is a short-term solution. It only works as a band-aid on the issue to save face under strong backlash for a lack of tangible action items on the administration's end.
"The biggest issue is that we wanted long-term investment, and they used a short-term thing, kind of fueled by white guilt and charity, to address systemic racism and the issues in our university," Morgan said.
The latter part of the demand is in regard to the funding of the AES department.
This funding would provide the AES department's students further resources that would amplify their ability to critically assess race and ethnicity in our world, as well as work to raise the pay of the professors in it. In a school with professors who are predominantly white, this is incredibly important.
As far as the letter to the BSU goes, there is no initiative besides the donor-based endowment fund planned to alleviate Black RSO's financial needs, nor are there any plans to further fund the AES department. 
At the core of this demand, and the lack of action following it, is the fact that there is a university full of Black students asking for reparations, support, and effective means of funding –– and there are those in power in this university ignoring their pleas, even after generations of failing that community on our campus.
Reach Opinion Editor Andre Lawes Menchavez at opinion@dailyuw.com. Twitter: @itsjustdrey
Like what you're reading? Support high-quality student journalism by donating here.