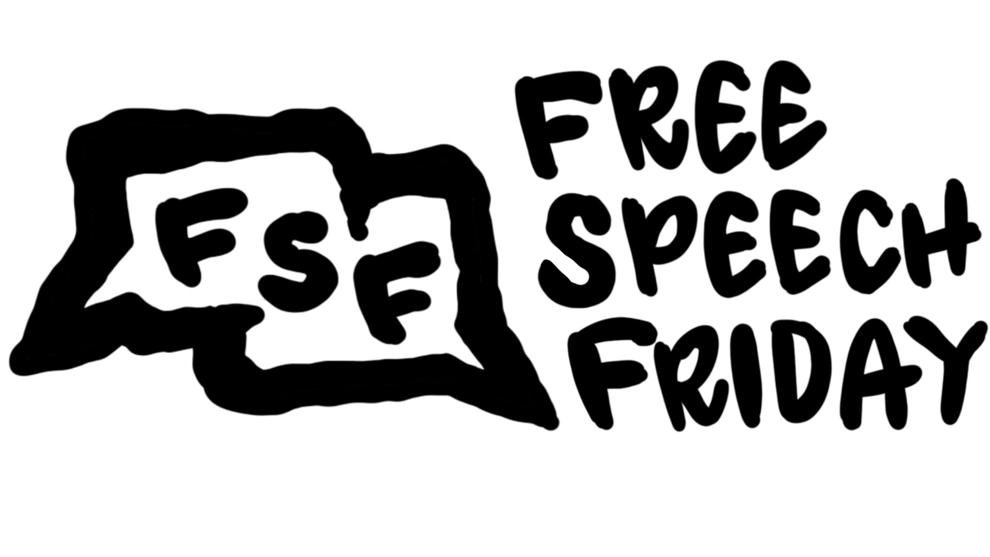 Editor's Note: Here at The Daily, we encourage our readers to submit guest editorials and letters to be featured in our Free Speech Friday column. We welcome all voices to contribute positively to campus conversations. Our submission guidelines can be found here.
Growing up Filipina-American, I've been told that my family immigrated to the United States to "have a better life." Now I question that reason after seeing family members taking poor care of their health due to having no health insurance. According to the National Council of Asian Pacific Islander Physicians in 2015, five out of the 10 uninsured groups are Asian American immigrant populations. This includes Filipino, Chinese, Micronesian, Pakistani, and Vietnamese communities. Some of the consequences of being uninsured include: failure to report health problems, lack of a regular source of care, and not receiving preventative care. With those negative outcomes in mind, what's preventing the Asian American population from being "included" in the U.S. health care system? As a country that prides itself for spending the most money on health care, it shouldn't be difficult to provide everyone in the United States a proper health plan. Specifically, measures need to be taken to increase access to health insurance to Asian American populations.
Being uninsured can be deadly in our country. Back in 2010, 26,100 people in between the ages of 25 and 64 had premature deaths due to a lack of health coverage according to Families USA. Since most uninsured people are expected to have irregular patient care, there's a higher likelihood of being diagnosed in the later stages of diseases like cancer. Furthermore, access to tertiary prevention like treatment services for these diseases is limited because of inadequate health coverage or inability to pay for expenses. As if these barriers weren't enough, the Asian American community face even further disparities that go past financial hardships.
A contributing factor toward Asian American uninsurance is the complexity of employer-sponsored health insurance. According to the 2007 census, only 6% of Asian Americans had employer-sponsored insurance plans. This is because, for many Asian Americans, work comes in the form of small family businesses or multiple low-wage jobs. These occupations don't typically offer health insurance or aren't qualified for government insurance programs. In addition, there's a lack of in-language resources on federal or state websites meant to provide information on proper health coverage and the Affordable Care Act. While there's the argument that it would be difficult and time-consuming to create multilingual health resources, by not being occupation inclusive or linguistically accommodating, the Asian American community is restricted from finding affordable health insurance. This creates another obvious barrier from receiving consistent and proper care, while further marginalizing the community.
Uninsurance in the Asian American community is a serious issue that doesn't attract enough attention in our current political climate, but is recognized in local communities. In the International District, non-profit organizations like the International Community of Health Services (ICHS) are dedicated to providing primary health care and insurance assistance. Initially established to provide in-language health care, ICHS is a series of clinics within the greater Seattle area that care for anyone in need along with their multi-Asian patients. In terms of insurance assistance, ICHS employs multilingual health plan navigators that provide information on health plans that are best for patients regardless of income, immigration status, or employment. Despite these benefits, this poses a challenge for uninsured Asian Americans who aren't in close proximity of ICHS.
All Asian American communities in the United States should have the opportunity to access these types of health centers. With that, ICHS is directly funded by the Health Resources and Services Administration (HRSA), a federal agency that supplies funds with grants. In order to ensure the stability and expansion of health centers, we need to support the reauthorization of these grants by contacting Members of Congress and encouraging them to join the Congressional Health Centers Caucus. By joining the Caucus, Members can educate their colleagues about the need to maintain health center funding while bringing this issue to the table. Being uninsured is an insensible reason for putting an entire community's health at risk. We need to take action now, so more funding can guarantee that health centers can cater toward uninsured Asian American communities.
Bianca Bonsol
UW student, Public Health 2021