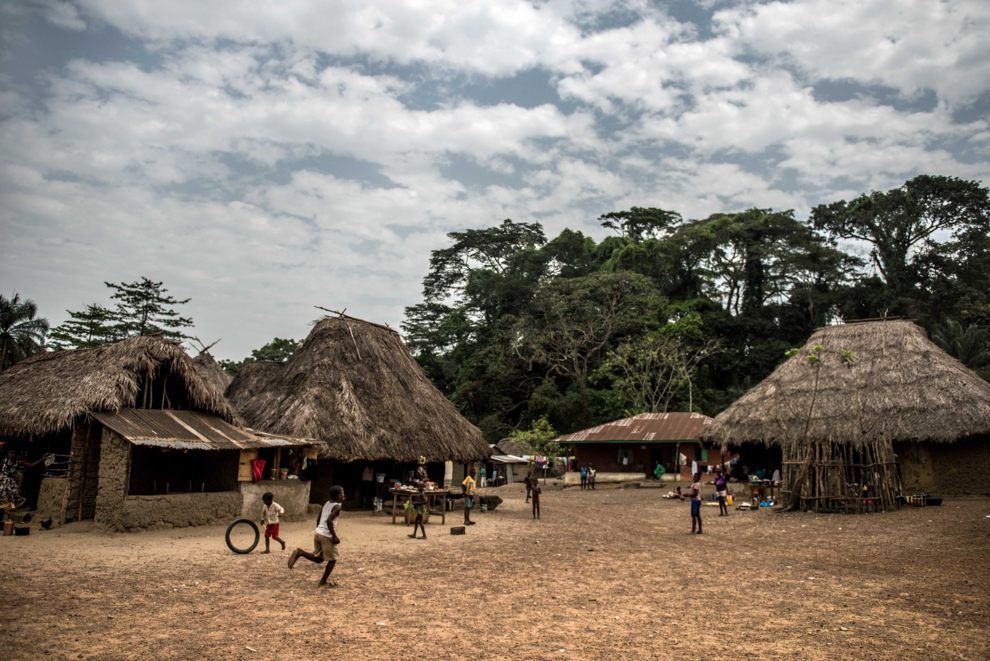 Editor's Note: In the past 30 years, Sierra Leone has gone from a war torn region to a developing democracy trying to recover and grow. This series explores the issues affecting communities in the country today. 
Despite an abundance of natural resources and international support for its development, Sierra Leone remains one of the poorest countries in the world. It ranks eighth-poorest in terms of GNI per capita and 11th-poorest in terms of GDP per capita by purchasing power parity. 
Many of the difficulties that continue to stifle the country's economic development stem from the devastating 11-year civil war and how the government of Sierra Leone and the international community responded to the crisis. In order to help rebuild the country, money needs to be poured into rebuilding infrastructure and the economy, rather than humanitarian relief.
One large issue created by the war was the need to address the destruction of the country's infrastructure. Professor Daniel Hoffman, chair of the African studies department, explained the extent of the war's impact in this area goes beyond the economy. 
"A number of basic infrastructure projects, things like dam projects or grid systems, were targeted during the war, so at the end of the war there was basic infrastructure that needed to be rebuilt," Hoffman explained. "In terms of development projects, you have to deal with that."
Unfortunately, following the war, neither the country's new government nor the international community was adequately focused on rebuilding this infrastructure. Instead, much of the foreign aid that was supplied to the country was focused on humanitarian relief rather than projects that could help rebuild the country's economy. 
"A lot of NGOs and foreign governments got very hung up on the idea they were moving into a post-war environment," Hoffman said. "So, they put a lot of energy into projects that really treated Sierra Leoneans like victims. A lot of aid has gone toward traumatized children, ex-combatant children, PTSD counseling; things that are important, but don't necessarily help the country as a whole get back on its feet."
To make matters worse, the post-war reconstruction projects that did focus on finding ways to bolster the country's economy were often poorly planned and failed to help the population in any meaningful way, as they did not listen to what Sierra Leoneans actually wanted.
"The militia fighters who went through the disarmament process, what they wanted more than anything was to join the army because they thought of themselves as soldiers," Hoffman said. "What they got was training in how to [make textiles]. You don't need thousands and thousands of people to do that. There were millions of dollars that went into training them for jobs they can't have."
While in Sierra Leone, I was able to observe the absence of rebuilt infrastructure. More than 17 years after the war ended, many of the country's roads and buildings that were destroyed in the war are still in disrepair, making it exceedingly difficult and time-consuming to access rural locales.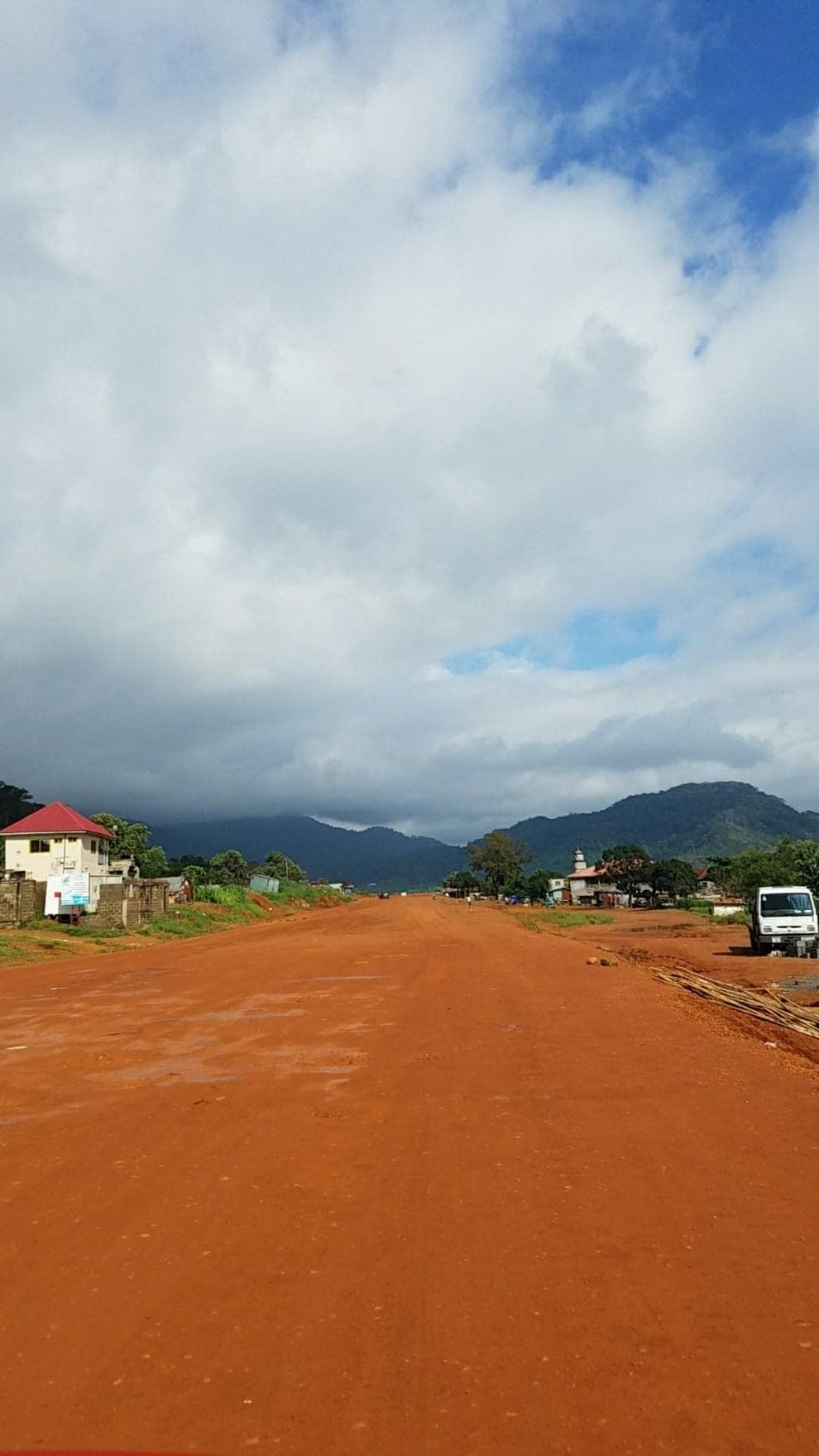 For many residents of Sierra Leone's more distant communities, the poor quality of the roads has made transportation to and from their metropolitan center by vehicle impossible. In order to access basic services like village markets or health care facilities, people from remote villages must walk tens of miles to the nearest town or walk several miles to the nearest paved road and pay for a ride into town on an overcrowded van that acts as a kind of privatized bus system since there is no public transport.  
Without easy access to larger towns and cities, it has been extremely difficult for a large portion of the country to get a quality education or a high-skill job which contributes to the public's inability to improve the economy. Right now, Sierra Leone has an estimated 77.5% poverty rate. If the country truly aspires to achieve economic prosperity, a large investment in infrastructure is critical to its efforts.
Poor infrastructure, however, is far from the only factor contributing to Sierra Leone's economic difficulties. According to Hoffman, estimates suggest that as much as a quarter of the population was displaced during the war, and this has caused significant problems for the country's agricultural sector, the backbone of its economy.
"You've got a whole generation that doesn't know how to farm," Hoffman said. "For a country like Sierra Leone where [the] agricultural sector really should be the major driver of its economy, that's a problem. You have all kinds of lost knowledge just because people were displaced." 
The difficulties for Sierra Leone's population created by the decrease in agricultural productivity have also been compounded by how their products are developed after harvest.  
Due in part to the economic effects of the war, the country has not yet had the ability to invest in establishing the industries and capabilities required to refine their natural resources, so they are exported to other countries with the industrial capacity to develop them into consumer goods.  
As Florence Sesay, project director at Media Matters for Women, an international nonprofit dedicated to female empowerment through technology, explained in an interview, this has allowed predatory international businesses to take advantage of the situation and buy raw materials for very cheap. 
For Sierra Leone, this has meant that the vast majority of the value of finished goods that use the country's profitable resources like coffee, cocoa, and diamonds is added after the resources have been exported, so the country does not benefit as much as it could from these industries.
Today, Sierra Leone's economy continues to be plagued by the harsh legacy of its civil war as issues surrounding its infrastructure, agricultural sector, and manufacturing sector continue to create barriers to meaningful development. 
If the country's government and the international community truly aspire to improve its well-being, future development efforts must first focus on rebuilding roads — to allow rural residents to more easily and actively contribute to the economy — before investing in training new farmers and developing the capacity to add value to their domestic resources. Without first taking these crucial steps, it seems unlikely that Sierra Leone will be able to overcome the barriers to its development in the foreseeable future.
Reach columnist Nathan Sebree at opinion@dailyuw.com. Twitter: @lolkoling
Like what you're reading? Support high-quality student journalism by donating here.