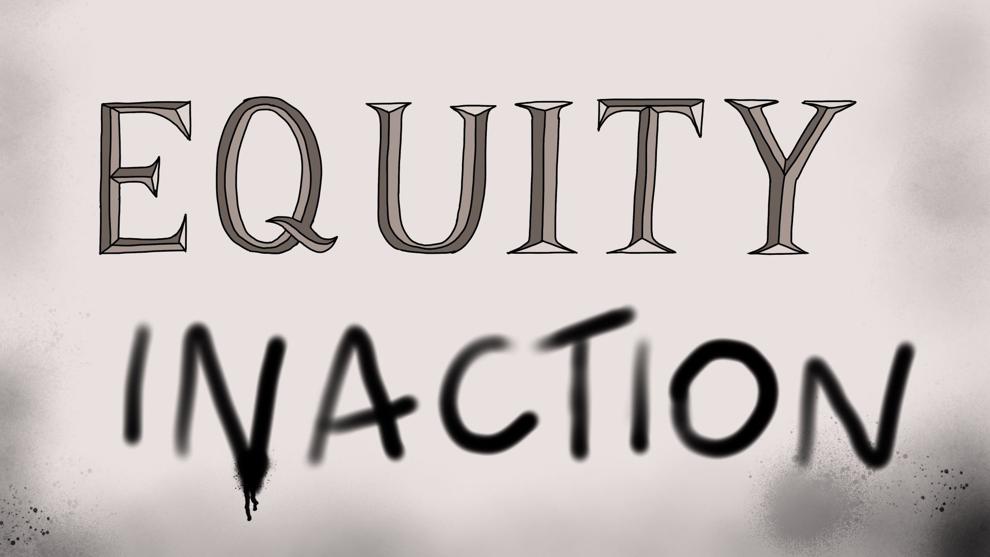 Editor's Note: Living in today's world as a queer person of color has made it clear that spaces are dominated by and fundamentally for white folks. In an effort to reclaim power and uplift marginalized communities, this column acts as a step to holding institutions of power like the UW accountable. 
If the ASUW aims to be the representation of the student body on campus, why aren't international students visible within it? 
International students make up 17% of the student body, so it's important that institutions like the UW work to alleviate the concerns raised by this community. The UW, and the ASUW specifically, need to be held more accountable in alleviating the issues that the international student community brings forward.
Representation within ASUW has been an issue raised by many international students on campus, recently sparking a large debate regarding establishing an International Student Commission. 
"Throughout my past involvements on campus, I have really grown to appreciate the kind of discussions we have when there is more diversity in the room," Baljinnyam Tovuudorj, a senior involved in the newly formedCenter for International Relations & Cultural Leadership Exchange (CIRCLE), said. "I think that it is ridiculous that we do not have an international student commission that represents our community within the ASUW because we need representation and advocacy within the whole UW system."
Tovuudorj's involvement in CIRCLE is an important step to achieving said advocacy, as the center works to "streamline the international student experience." However, it doesn't change the fact that the UW and ASUW are ignoring the needs of this community. 
"We need more international students to be included at the table where decisions for the student body are being made," Roshni Sinha, a senior who works within ASUW, said. "International students are underrepresented in almost every aspect of student government; even among the JCC, which is supposed to represent different marginalized groups at UW, there is only one international student in a leadership position."
I see the UW as a whole to be a Westernized system of power that forces communities who come from outside our country to conform. The ASUW's various commissions lack intersectionality. When communities who have these intersectional identities speak out, they don't feel listened to.
"As part of the Latinx community and the international student community, it has been difficult for me to find spaces on a predominantly white campus where I can express both my identities and have my needs adequately met," Sara Mustre-del Rio, a sophomore and mentor in the International Student Mentorship Program, said. "It is unfair not to have the funds we give to UW provide us resources in any way, whether it be a safe space or input in the decisions that directly affect us."
Ziva Xu, junior and president of theInternational Student Mentorship Program, agreed. 
"I believe making places like ASUW a safe space is a very crucial step towards making it truly inclusive," Xu said. "However, I wouldn't say ASUW is a safe space for international students. Everyone talks about inclusion and diversity every day, but the actual effort of trying to listen, learn, or understand is really minimal."
The UW and ASUW don't work with the intent to marginalize. However, their lack of action has a strong negative impact on these communities and often puts pressure on these communities to fight for visibility that they should already have.
"I find myself 'being the first international student' to be in many positions of leadership and I am always surprised by that," Tovuudorj said. "UW could do more to accommodate international students and we need to be able to voice our needs to the institution in order for that to happen. That is why this commission is so important, it is an avenue in which that conversation can take place."
Sinha believes the creation of this commission will boost international student participation in student government.
 "There is a large disconnect between ASUW and international students, resulting in many international students not knowing about the opportunities within ASUW and thus do not apply," Sinha said. "The creation of an office to represent international students would be able to focus on outreach to international students specifically."
 At a recent ASUW Board of Directors meeting, members raised concerns with the international student community. One of which was made in opposition to the Bill's enactment, stating that the international students is too broad.
"There were also comments like 'there are so many issues we cannot solve,' I would say, having deep-rooted issues don't mean that people should shy away from it," Xu said. "Addressing these issues is more like a long-term fight, instead of a quick, one-time commitment that have all the problems go away."
Xu makes a great point in that this issue is deeply rooted, but just because it's a huge challenge in establishing a commission in such a white western university doesn't mean we shouldn't take active steps to create it for the sake of these students. 
"With a standing commission, there is so much more that ASUW can do in terms of long-lasting engagement, representation, and advocacy," Xu said. 
The talking point of international students being too broad is also hypocritical because institutions ask international students to go to Western-centered organizations on campus that are too narrow and not intersectional. 
"My friends from all over the world, Brazil, China, and Norway, we face similar instances of staff who are oblivious to international students' problems, advisers who can't advise on certain topics because they lack the training to handle issues brought up by us, or professors and TAs who are ignorant with stereotypical views of international students," Tovuudorj said.
The Bill has since been tabled andhas been brought up in Senate meetings, spearheaded by both domestic and international students for crucial change in our university to ensure this community is seen and heard. The presence of this commission in ASUW is more than just visibility, it's this community's opportunity to obtain a voice for actual change.
"Many international students leave their families to study in a foreign country, have trouble finding opportunities they can participate in due to their immigration status, and often face discrimination for various things, from simply being an international student to learning English as a second language," Sinha said. "These issues are often not considered when programming and creating policy because of the lack of international students who are in positions to make these decisions." 
The UW and ASUW need to be held accountable for the actions, or lack thereof, they're taking that are silencing the international student community on campus. 
Reach contributing writer Andre Lawes Menchavez at opinion@dailyuw.com. Twitter: @itsjustdrey
Like what you're reading? Support high-quality student journalism bydonating here.