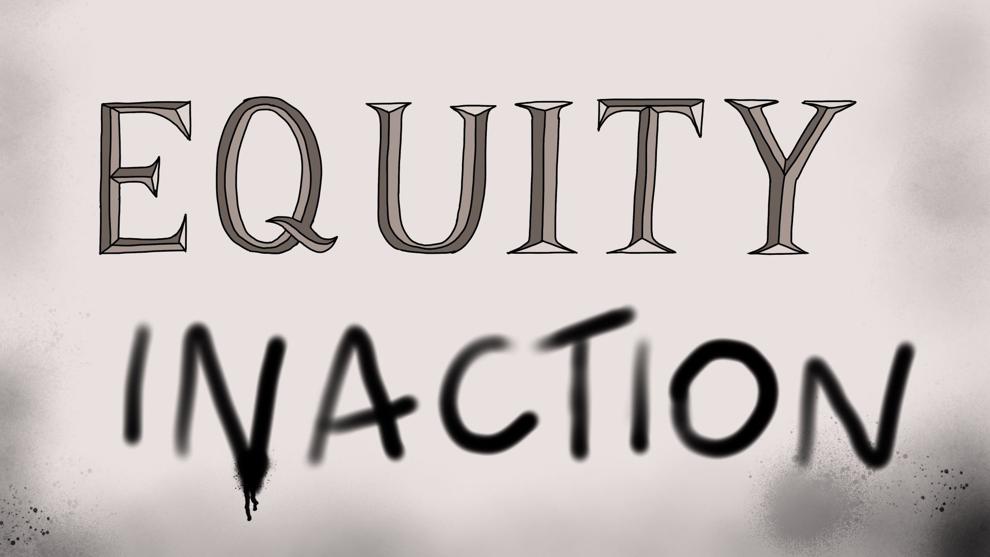 Editor's Note: Living in today's world as a queer person of color has made it clear that spaces are dominated by and fundamentally for white folks. In an effort to reclaim power and uplift marginalized communities, this column acts as a step to holding institutions of power like the UW accountable. 
In an effort to complete my natural world requirements, I enrolled in an environmental studies class. Throughout the course, we discussed sustainability in the era of climate change. The class, taught by a white professor, had a single lecture regarding how this issue impacts communities of color. It was never brought up again.
The lack of thoughtful conversations about identity in a class framed around an issue that especially impacts communities of color got me thinking. The experiences of minority communities on campus are often not considered in course content in white, male, and heterosexual dominated fields of STEM.
In 2018, computer science professor Stuart Reges published a sexist essay titled "Why Women Don't Code," which placed the blame for the lack of women in STEM on women rather than the institutionalized boundaries that hinder them from entering these spaces. Reges is a perfect example of my concerns that STEM departments fail to properly educate students on diversity and identity when voices like Reges' are components of them.
The climate of STEM classrooms alone is drastically different when comparing it to the humanities and social sciences. Thinking back, I realized that all of my natural world professors were white, like many of the students. 
"I think being a person of color in my department would be difficult," Samantha Shreeve, a senior studying computer engineering, said. "You'd walk into class and look around the room and immediately see you are in the minority."
As a queer person of color who has been in spaces where my identities have marginalized me and hindered my ability to excel on campus, I can attest to this statement. Alanesia Vang, a student of color in the biology department, agrees that this sentiment applies to teachers as well. 
"I rarely get to see professors and TAs that resemble my identity, and it is really discouraging to see only white professors rather than a diverse group," Vang said. "Students of color are already pressured to succeed and are given the assumption of failure, so it doesn't help that we are not able to resonate with our professors on a deeper level."
To graduate from the UW students only need to take one diversity course. I fear that the lack of diversity addressed in classrooms and asked for through general education requirements of students is not enough. 
"In terms of talking about people of color and trans and queer communities in class, there is nothing," Shreeve said. "Classes are mostly just learning computer concepts, talking mostly about computers and never the people who use them. I think the department is hoping that the one diversity class I took freshman year is going to fill that gap." 
Similar to my experience, Shreeve's technical writing course only minimally addressed communities of color.
"It sort of seemed like they were trying to cram all the social issues into one course," Shreeve said. "The general impression I got from everyone in that class was that they did not think this class was worth their time and did not see it as being as important as their other STEM classes." 
And this may come from outside the STEM department itself. Textbook curriculum is often created without a focus on humanity and identity.
"Most of the STEM classes I've taken so far have been centralized around a standardized curriculum that teaches students to understand concepts from a textbook," Ethan Dirks, a junior studying molecular, cellular, and developmental biology, said. "My professors rarely bring up how concepts are disagreeable or impacting communities differently. It's a good discussion that professors should be open to discussing with students, especially those who question concepts taught in a classroom."
Outside of race, Vang has also experienced professors fail to correctly address gender and sex. 
"Professors have many times used sex and gender interchangeably," Vang said. "In the context of biology, professors need to be more aware of this difference." 
Since there is a lack of diversity within professional STEM fields, it's important that institutions of power like the UW create examples of what the field should look like. This starts with departments taking initiative.
"I am concerned that the [computer engineering] department may not be a representative of the diverse demographics of UW," Shreeve said. "It's a shame because the tech industry is already overwhelmingly Caucasian and male, and if the UW is feeding this industry the same demographic it is run by we are only perpetuating the issue and making absolutely no progress." 
Shreeve makes an important point in highlighting the university's role in continuing the cycle of exclusion of marginalized communities in STEM. Dirks stresses the need for more marginalized communities in STEM and has high hopes for the departments.
"My hope is that the departments move forward in doing its part in making students from all backgrounds and identities feel that they have a space to contribute, a place where they do not have to compromise their identity in order to advance their learning," Dirks said. 
The UW, through its various STEM departments, needs to take active steps to ensure true diversity within them. Through addressing it's white faculty and staff, going beyond a single lecture relating its course content to marginalized communities, and fostering important conversations about identity within the classroom, reform can begin to make lasting change. 
Reach contributing writer Andre Lawes Menchavez at opinion@dailyuw.com. Twitter: @itsjustdrey
Like what you're reading? Support high-quality student journalism by donating here.