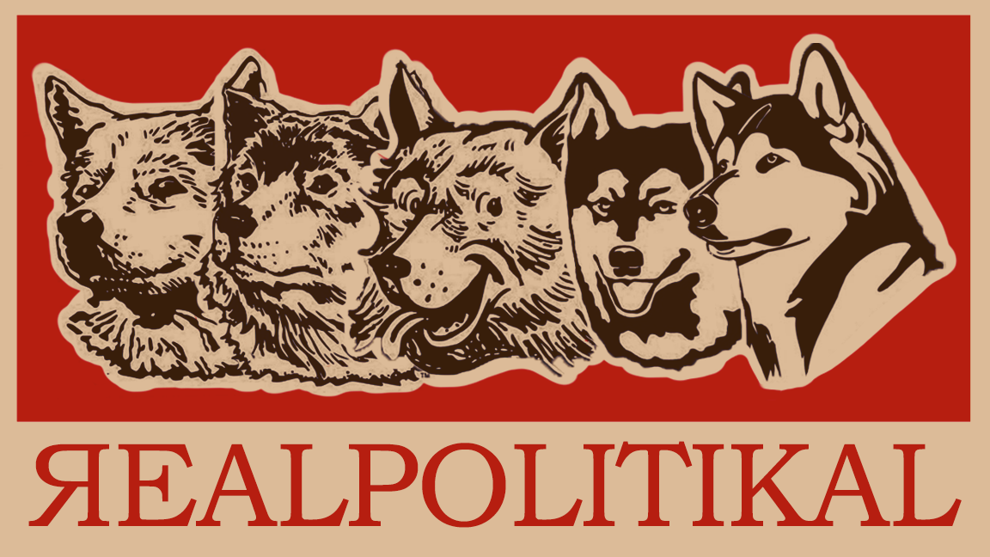 Editor's note: Realpolitik is a German term meaning "practical politics." Merriam-Webster defines it as "politics based on practical and material factors rather than on theoretical or ethical objectives." "Realpolitikal" aims to bring a campus perspective to broader political issues and offer actionable alternatives to the status quo. 
Those enrolled at UW will probably tell you a whole lot about its size, diversity, or renowned school spirit. However, whether we choose to recognize it or not, many members of the UW community lack access to basic necessities. Some students are not only facing eviction but are unable to keep up with the rising costs of living. Where can these students turn to for help?
Jamie Lan is a student organizer with UW Mutual Aid. A longtime member of Students of Color for Public Health, Lan explained the concept of mutual aid, how it works, and its vital role in giving back to underserved communities.
"For me, mutual aid is the concept of giving freely in a horizontal way," Lan said. "It helps to compare it to charity, because [mutual aid is] kind of the opposite. Charity is very hierarchical, top-down, [and] people with money decide who deserves to get money, but mutual aid is very horizontal and reciprocal. Everybody is deserving of being able to meet their basic needs."
Oftentimes, mutual aid is a response to the failure of local governments to properly allocate resources to the most vulnerable groups. We must look at the structural inequities that keep individuals from leading free, flourishing lives.
"The number one thing is students [are] not able to get enough financially to afford their tuition or to afford other living expenses while they're at school," Lan said. "Another really big thing that we always see is people needing money for rent. People can't cover their rent costs in Seattle. Say someone's undocumented, that's gonna present a lot of issues for them to get traditional financial aid because there's different structural barriers based on different identities."
UW Mutual Aid emerged as an online facilitator of community support after the start of the pandemic. According to Lan, those involved in the organization simply wanted to make a difference in their community, despite, at the time, having to work remotely. 
"We've met 140 requests since September 2020, and that is a total of $68,000," Lan said. "Most people ask for $500, which is our cap. We've been able to provide that for most of those 140, with the exception of a few people who asked for less."
The success of this bottom-up fundraising effort has been inspirational to those on either side of mutual aid, and there is still room to grow. We can all make an impact in UW's mutual aid organizing.
"The biggest thing is donating what you can. Each post has the correct Venmo to send funds to," Lan said. "I think people can sort of reflect inward[ly] on their own relationship with the community and really think about, 'What kinds of people do I think deserve money from me? And why?'"
The distinction between charity and mutual aid is important to understand, but so is how solidarity fits in. Solidarity is an operating principle for the success of mutual aid efforts.
"Solidarity, just personally, means if I were to come across hard times, and maybe multiple emergencies happen in my family, I would know that people would have my back, people would be able to support me — and then wanting to do the same for other people," Lan said. "Solidarity also gets at the fact that in terms of class, we're all a lot more similar to each other than the elite in society. So it really does nobody any good to look down on people below you, because [that] could be you. I also think an element of just basic human compassion and empathy really plays into that, because solidarity is [about] caring about your neighbors and your community."
These aid networks deal with the distribution of scarce resources, so they are political, albeit not explicitly. What exactly is the relationship between mutual aid and larger political movements?
"I would say [mutual aid] is very connected to politics," Lan said. "The state is not meeting people's needs, [so] we're just gonna do it ourselves instead of just watching people die. That right there is building some sort of power and solidarity amongst us all. What [the state is] conveying is that certain people don't matter [and] don't deserve basic human needs; mutual aid is saying that's not true at all. With the structures of capitalism, people are seen as very disposable, but mutual aid says, 'No, nobody's disposable. Everybody deserves to have their basic needs met.' I think that's a political act in itself."
Student activists and volunteers are utilizing social media to improve the social welfare of their communities. We can vote in every election cycle, but we still vote with our dollars every day. Mutual aid provides for those in need, and by that very fact itself, it gives power to the people. 
Reach writer Thomas DuBeau at opinion@dailyuw.com. Twitter: @thomas_dubeau
Like what you're reading? Support high-quality student journalism by donating here.