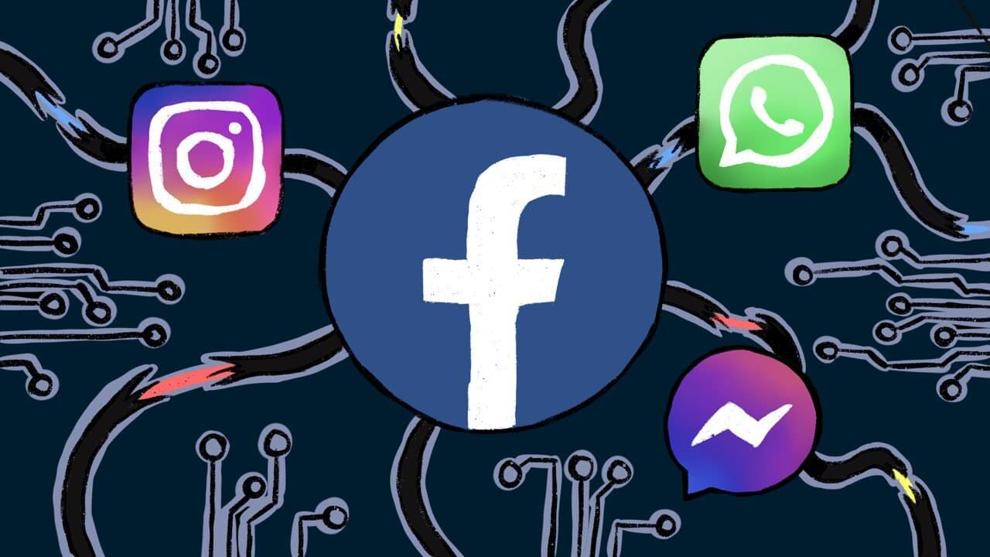 On Oct. 4, Facebook and its related apps were unusable beginning around 8:40 a.m. PDT and remained down for roughly five hours, according to The New York Times. Facebook owns Instagram, Messenger, and WhatsApp, some of the most widely used social media apps, so when Facebook went down, it dragged countless networks of communication, advertisement, and photo sharing down with it. 
This major social media crash brings into question our relationship with the apps we use, how much we rely on them to communicate, and what we do to occupy ourselves in their absence. Perhaps most importantly, it made me think about the harm that people's reliance on social media can cause. 
Nischal Khadka, who is pursuing his master's degree in computer science at UW Tacoma, is originally from Nepal. He uses Facebook's apps all the time to connect with friends and family back home, primarily using Messenger and WhatsApp. 
For Khadka, the day of the crash marked the first day of Dashain, a Nepalese Hindu festival that celebrates fertility, the harvest, and family reunion. Khadka was trying to contact his family and friends, but missed out due to the crash.
"A lot of people were coming back together, they were celebrating together … I could not connect with them," Khadka said. "The main problem that I had was that this is my first year out of the country and I wanted to celebrate the festival with my family." 
Missed connections seem to have been one of the biggest consequences of the crash. There is a heavy reliance on social media these days, whether that be to communicate with loved ones, just mindlessly distract ourselves, or even to make money.
Makena Yee is a senior at UW and she runs three Instagram accounts: her personal page, a skincare account, and a food blog, which has the largest following of the accounts at over 5,300 followers.
For Yee, Instagram is part of her job. While she also posts content on TikTok, Instagram is the main way she connects with her followers and earns income. 
Yee said that she considers herself a social media "influencer" because she "influence[s] people to try either skincare recommendations, through [her] skincare blog, or food recommendations for [her] food blog. [She also partners] with tons of brands, whether small [and] local or really big ones."
This brings up an interesting point, because Yee's case transcends just communication; she relies on social media for income as well. These days, when apps like Instagram, Facebook, and TikTok offer so many paid promotions, more and more people are earning money from apps that used to be purely social in function.  
The Instagram crash was more relaxing for Yee than it was for Khadka. She got a day off. 
"I actually had a really positive response," Yee said. "It was almost like a breath of fresh air for me."
Yee is likely not the only one who felt relieved when the apps went down. While social media can be a great tool for communication, it can also perpetuate negative and harmful ideas that spread quickly between users. 
"​​[Social media] also has its cons where it's around us all the time. It can be addicting," Yee said. "I feel that social media sometimes has a negative effect when it comes to body image and … it can be really hard to navigate when you have [it] around you all the time."
The Facebook app crash of 2021 revealed some scary things about the ways in which we rely on a few apps to communicate, socialize, and function as modern-day media consumers. We can live without most of our apps, as we were forced to discover on that fateful Monday morning, but it does not seem like we want to do it for too long. 
Reach writer Katie Newman at opinion@dailyuw.com Twitter: @katieinewman
Like what you're reading? Support high-quality journalism by clicking here.