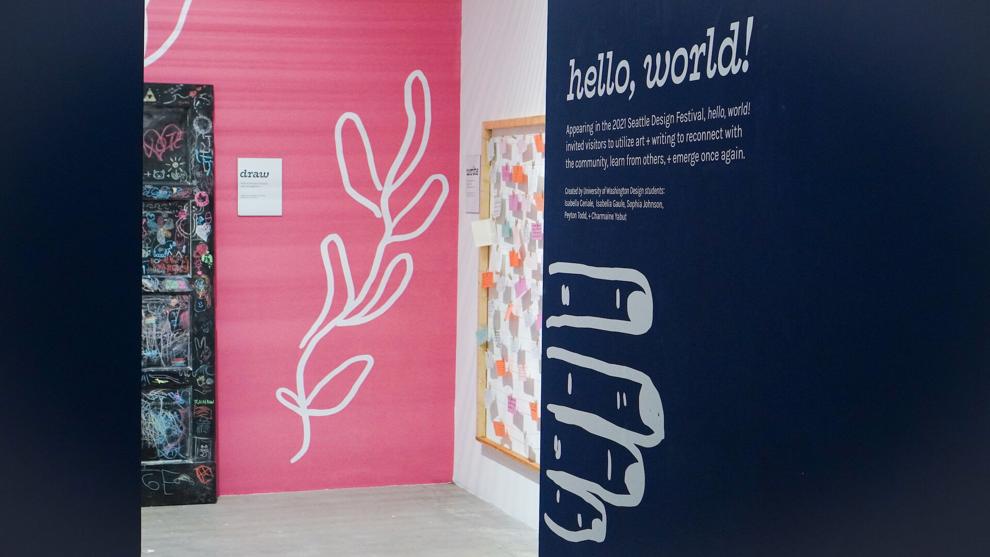 Culture is derived from shared experiences. Without stories, there is no culture.
When we meet someone new for the first time, it is often our similar experiences that allow us to step into another person's shoes. 
Stories create an intersection between two unique worlds, often invoking cathartic feelings and bringing us closer to each other. Stories let us know that, when we are celebrating, those around us can relate to our feelings of success and happiness; they also let us know that despite life's challenges, it is rare for us to go through it alone in our experiences.
Hosted at the Seattle Design Festival in Lake Union Park and formerly a part of the Jacob Lawrence Gallery, the "hello, world!" exhibit captures many of these intersections.
One writer keeps their head up after a car crash. Many of us have been in similar situations or at least know someone who has had to go to physical therapy or rehabilitation.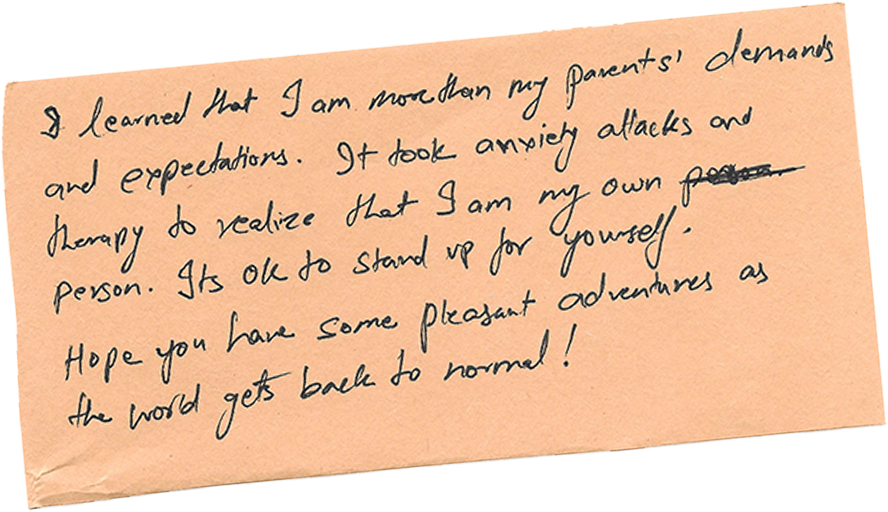 Another writes about their struggle with their parents' expectations, something that personally affects me and several people close to me.
While it is easy to say that many people go through experiences similar to our own, seeing responses like those included in the exhibit tangibly reinforces that notion. I find comfort in knowing that there are people out there who experience similar struggles.
"People that care are everywhere," Charmaine Yabut, a design student and member of the "hello, world!" team, said. "Even if you think there is no one to support you, you can find them."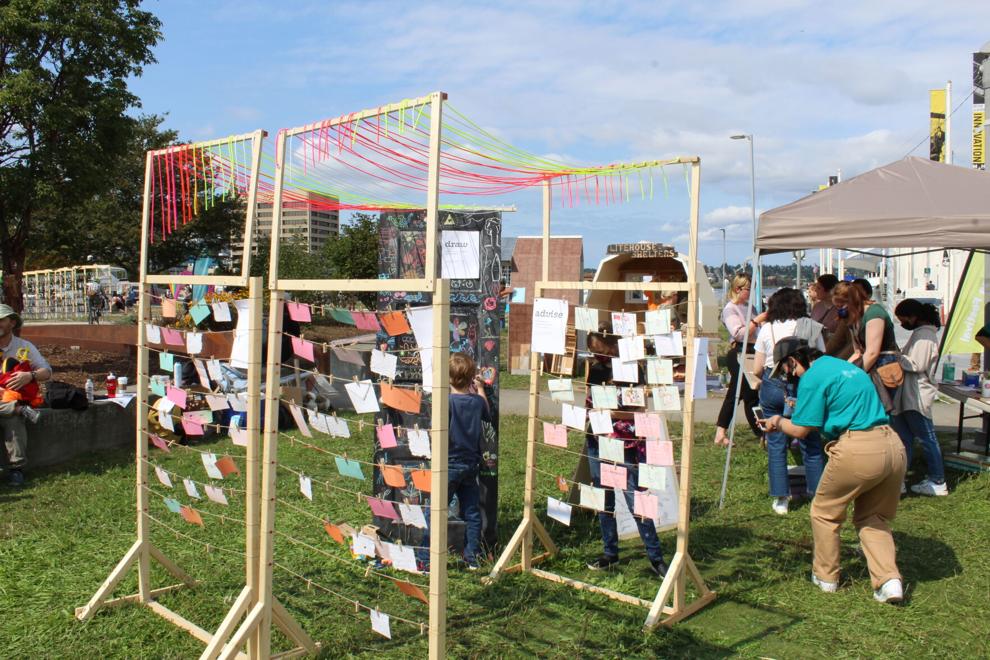 Many of the team members were surprised at the number of responses they received. Of the ones they received, many were presented as drawings and pieces of advice.
The sheer number of responses demonstrates people's willingness to share their stories. It's easy to get into a loop of negative self-talk, but willingly exposing ourselves to those around us can break this cycle. 
If we can all benefit from sharing our stories, why aren't we doing it more?
"Understanding and being empathetic is to put yourself in someone else's shoes," Sophia Johnson, another member of the"hello, world!" team, said. "The UW is good at vocalizing, but when it comes down to it, where's the follow-through?"
Johnson touches on an important point. While it seems as if we are willing to share our stories, are we really ready to listen?
Given our polarized political environment, it can be difficult to lend an ear to a stranger with a different life experience. 
However, being open-minded is a step towards humanization. As we can see from the exhibit, each person has their own unique story to tell and for us to learn from.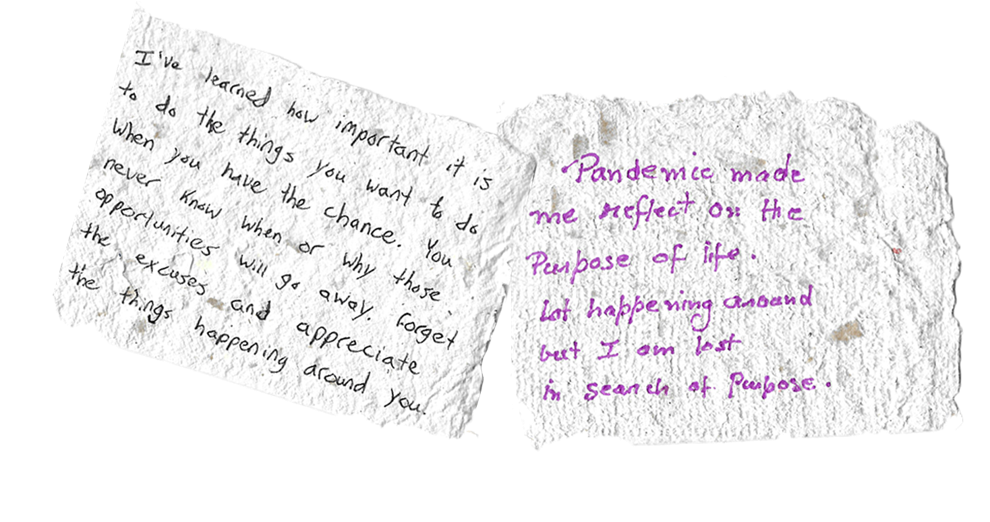 This story about the pandemic particularly resonated with me. The pandemic gave me a lot of time to reassess my relationship with work, mental health, and purpose, which I'm sure is an experience shared by many over the last year.
This reevaluation led to a sense of increased confidence and willingness to pursue opportunities that I wouldn't normally have pursued. If the pandemic didn't stop me from trying something out, it was a good sign that whatever I was chasing was something I'm passionate about.
To all those who find themselves back on campus after over a year or have set foot on campus for the first time: Join a club and reach out to new people. It isn't too late to create new intersections with people you have yet to meet.
As Yabut put it, "All the people in my life started off as strangers."
Reach writer Raj Kumar at opinion@dailyuw.com. Twitter: @rjswizel
Like what you're reading? Support high-quality student journalism by donating here.