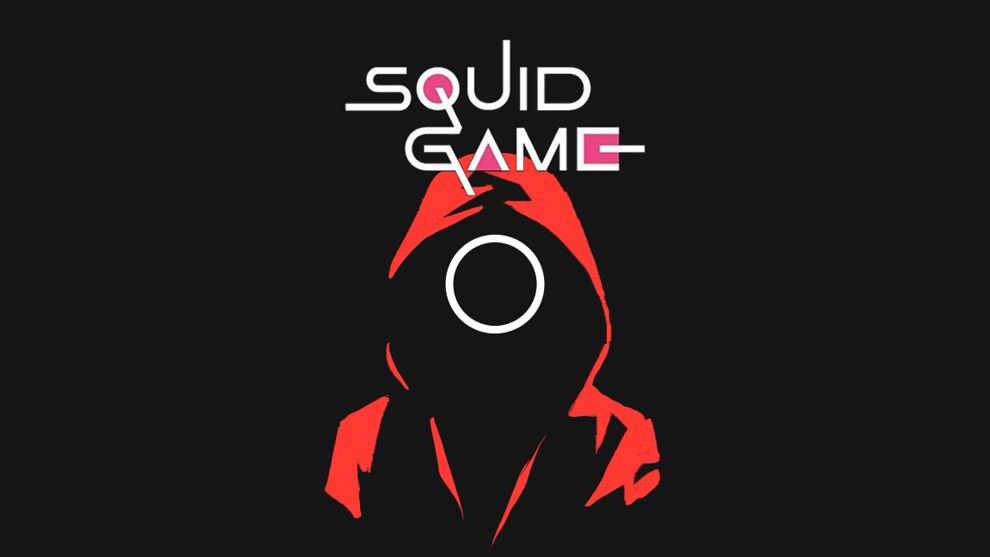 Warning: Spoilers ahead.
A few weeks ago, a viral infection swept across campus. I am not referring to the flu that infected half the campus population — which includes me. No, I am referring to the circle, the triangle, and the square — the South Korean masterpiece, "Squid Game." 
This show has not only elevated Netflix stocks, but also my perspective on the reality of anarchy, capitalism, and communism. Through the unique disposition of various individuals, "Squid Game" highlights the flaws of the three ideologies. 
What happens when there are no rules and people are placed in the system of a power struggle? You get the final dinner scene. This scene drowns the viewers with tension, uncertainty, and selfishness that is distinctly present between the three remaining players in the game. 
"Without any sort of, like, rules, people will resort to anything to survive, and they will literally betray people," Zephyr Tao, a second-year computer science student, said.
This is the reality. Under a capitalist system that promotes competitiveness, those with more desire to win will discard basic morals and ethics to pursue greatness. We, as the audience, may view Cho Sang-woo, the exalted Seoul National University graduate, as the villain, but he illustrates the most realistic tendency of human behaviour within such extreme environments. Although the saying "survival of the fittest" is said ad nauseum, "Squid Game" succinctly demonstrates the phrase through a relatable character who, at times, also shows empathy and kindness, makes me wonder if I would do the same under the right circumstances. 
Would you do the same? It is no secret that UW breeds a competitive academic environment. Even within a comparatively low-stake competitive zone, would you discard your morals to achieve a better grade?
Perhaps grades may not be a driving factor for some people, but money does the trick for most. "Squid Game" takes "sell one's soul to the devil," a common criticism of capitalism, to a whole new level. Clearly, the writers did not hold back any punches when scrutinizing capitalism. 
"Money has gotten to a place in society that people will literally sell their souls for it," Anna Brunner, a second-year communication and Korean student, said. "It is very clearly an anti-capitalist … piece of media."
In the midst of a popularity surge in South Korean pop culture, "Squid Game" sheds light on the ongoing debt crisis in South Korea. Every single player was crippled by debt that was unpayable, forced by their economic burdens to gamble their lives. The poor's struggle for life becomes the entertainment of the elites. 
"They did a really good job in highlighting injustice," Tao said. "How power dynamics [and] people in power will take advantage of people who don't have power and make a show out of it."
It is no different when examining the communist themes of "Squid Game." In episode six, a message was announced after the doctor was caught cheating: "They tainted the pure and fair ideology everything here has been built upon. Each and every one of you is considered an equal within the walls of this facility."
Under the narrative of equality and morality, the game runners justified the execution of the cheaters — those that disrupted the integrity of the game. Furthermore, a display of their dead bodies were used to nullify any pervading thoughts of cheating, highlighting the significance of mandating such an authoritative power — the heavy cost of maintaining utopian equality.
Granted, "Squid Game" depicts an extreme polarity of these ideologies, but this bleak dystopian outlook should serve as a warning. Very often, individuals are overlooked when assessing how viable the ideologies are. The unpredictability of irrationality, emotions, and personal desires are often taken out of the equation. All ideologies are flawed, and "Squid Game" conveys this point in a personable, yet harrowing cinematic experience. 
Reach writer Max Cheung at opinion@dailyuw.com. Twitter: @maxtszc
Like what you're reading? Support high-quality student journalism by donating here.