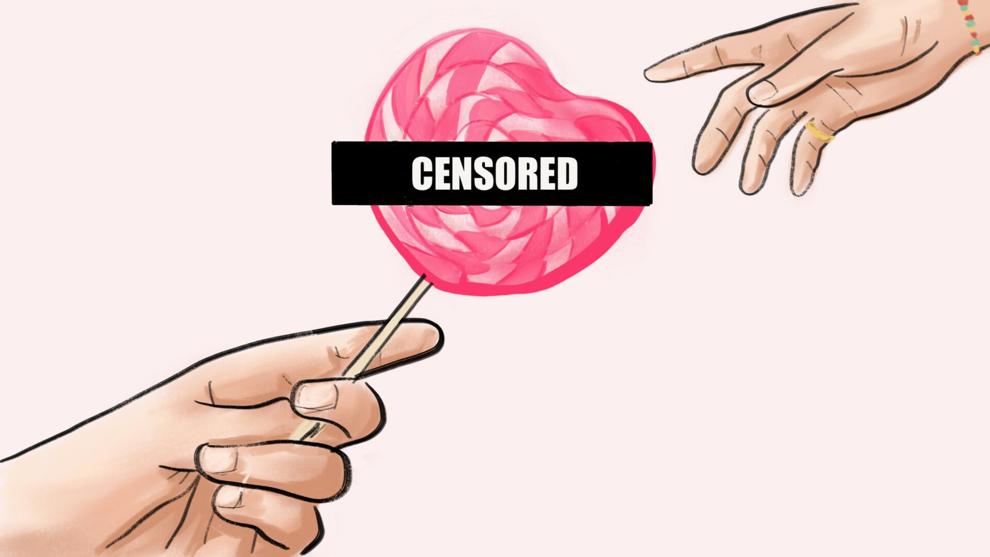 I want you to picture yourself before college. For some of you, it might be easy, and for others, a little more difficult. But from what you do remember, I want to paint a picture for you. 
Imagine you have walked out of class, unsure about your grade on a weekly math quiz you just took. You see two of your friends, who join you on the way to the lunchroom. Once you get there you spot your crush and suddenly you get butterflies in your stomach, but just as you see them, they tear off their shirt in a flourish and start dousing themselves with the weekly special — mashed potatoes with turkey gravy. 
If this sounds like internet fanfiction — and a little ridiculous in general — you can understand how the writers' rooms must feel for some of your favorite teen dramas. 
I'm worried that these writers' rooms, with 40 to 50-year-old writers putting actors playing teenagers in sexual situations, are having a little too much influence on how teens are acting and being sexualized today.
Looking back, younger people — but primarily teenage girls — have been routinely sexualized in the media. Some of the most famous examples are the "Lolita" trope, an extension of that schoolgirl imagery. 
With shows aimed at teens, I want you to ask yourself, "Have I ever forgotten that these shows are about minors in high school?"
"I always forget that they are supposed to be teenagers," junior Olivia Lee said. "And I think the writers of these shows get caught up in the drama and also forget these are 15, 16, [and] 17-year-old kids. It is disturbing how teens are often sexualized in these shows and how old the actors who are portraying [these] teenagers really are."
Older actors playing teenagers is an ongoing problem in Hollywood, with the main reasoning being that actors older than 18 can work longer hours without needing breaks for school. 
"I feel like with teen dramas and movies these days there are two different realities," sophomore Natasha Ciboulet said. "You have the A24 [Films] uber-realistic movies that actually represent what we do and how we act, and [then] the candy-colored 'Euphoria' and 'Riverdale' universe with more mature relationships and sexualized characters. There really is a disconnect there." 
These two worlds of teen drama could be a reflection of the disconnect between generations, but it's anyone's guess as to what form of media will win out. As we can see, all of us like a little humor, but continuing these tropes of sexualizing minors for our own entertainment cannot be a sustained practice. 
We're hopefully moving on as a generation with regard to the media we consume, but let's take accountability for what we want to see and not let these older, stale, white writing rooms dictate how we should act and be represented. 
"It almost makes me feel better about the things I'm dealing with in my life," Lee said. "At least I didn't get turned into a werewolf or act like Betty, who's supposed to be like 16 years old and perform[s] a pole dance in front of the town's local gang. I never ran into that problem in high school."
Teen dramas, for most of us, are escapist entertainment, but I implore you not to lose sight of the age and situations of the characters. These shows can have an adverse effect on your younger siblings and friends, pressuring them to act unnecessarily adult-like and to follow the unrealistic lifestyles of their favorite characters. 
Really, who would've thought that an episode of "Riverdale" could be so deep?
Reach writer Liam Blakey at opinion@dailyuw.com. Twitter: @LiamBlakey2
Like what you're reading? Support high-quality student journalism by donating here.