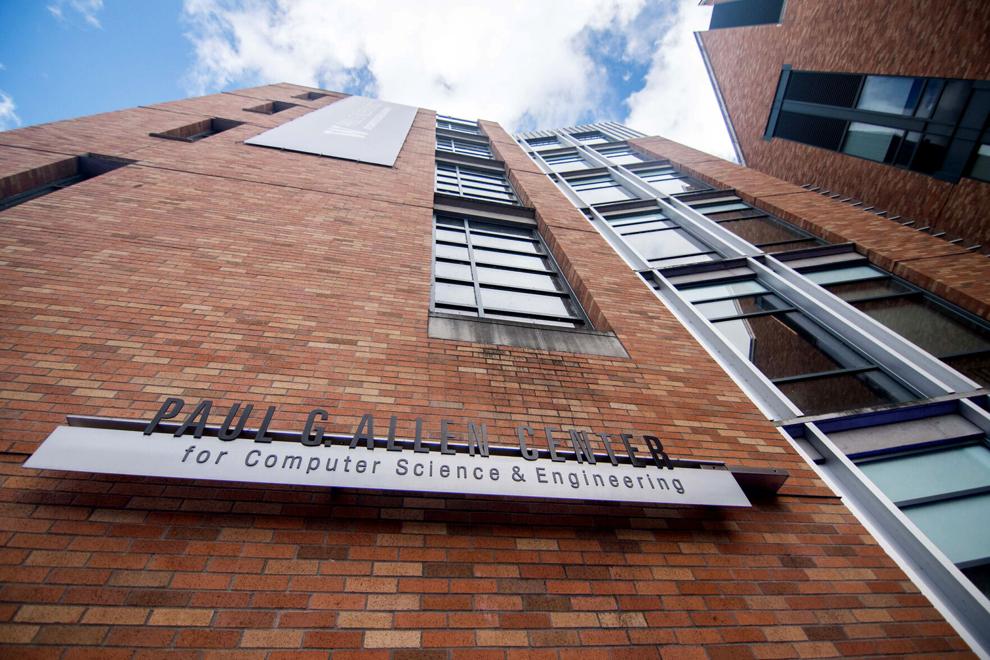 Only a minority of people in our community would contest that women have been historically excluded from STEM subjects like computer science and engineering. Even fewer people would contest that there are repercussions to excluding large groups of people from a subject of study. It is only sensible to argue that there being fewer women among STEM faculty at universities like UW, or fewer women being hired and receiving leadership positions in STEM is a reflection of historical exclusion.
At the Paul G. Allen School of Computer Science and Engineering (CSE), which is known for its competitive nature, the number of women joining the program is increasing. Women accounted for 32% of the total undergraduate enrollment in fall 2021 and 24% of the total fifth-year master's enrollment in fall 2021. Yes, this statistic clearly depicts that the student body of the CSE program at UW is male-dominated. However, it also depicts that women's involvement is growing, considering that 10 years ago that number was at about 20%.
Don't get me wrong, though. Many people, myself included, would agree that this is not a sufficient amount of growth and that the rate of women studying STEM subjects should increase. In regard to the CSE department's faculty, which is male-dominated as well, women currently account for 29% of the full-time faculty and 8% of the emeritus faculty.
The length of time it has taken for CSE and the student body to be inclusive of women isn't the biggest issue at hand. We won't begin to see equal representation of women until women are offered an equal, early introduction to STEM like men, before they begin higher education. Here at UW, one of the biggest issues at hand is structural change being stalled, and individuals like Pedro Domingos and Stuart Reges are actively combating progress.
A soon-to-graduate CSE student who requested anonymity said that it was an introduction to coding in high school and direct admission to the CSE program that helped them continue with the major. They confirmed that there are clearly fewer women than men in all of their classes, but that they have had a good experience overall. 
"Coming in, there are just a lot of barriers to trying CS at the beginning as a girl," the student said. "By the time girls, like my sorority sisters, have taken their first CS class, it's kind of impossible to get in if they wanted to do it."
Can you be a misogynistic, racist conservative and not be smooth brained? Domingos' and Reges' energetic commitment to espousing hate suggests that those characteristics are inseparable. While Reges previously claimed there are fewer women in computer science because of personal choice, more recently Domingos posted a long tweet thread to prove that "Half of the female STEM faculty in the US were hired over more qualified men" and that women don't experience discrimination in STEM.
Yes, it's ironic that they don't realize how they are contributing to the discrimination toward women that they think doesn't exist, but it's also sad. Their behavior is hurtful, disappointing, and frustrating — especially for those currently in CSE who are working toward more equitable practices. 
"The vast majority of people in the Allen School community work hard every day toward diversity, equity, inclusion and access [DEIA] and supporting students and any other community member who may feel harmed or marginalized," Magdalena Balazinska, a professor and director at the Allen School, said.
In addition to distributing an annual climate survey, the Allen school has a five-year plan for DEIA.
"I also spend a significant amount of time in conversations with various members of our community," Balazinska said. "I host quarterly meetings to which I invite the entire undergraduate student body."
It's unfortunate that Reges and Domingos have repeatedly caused this school and its students so much discomfort and repeatedly disregarded the reality of their field and their negative impact on our community. I worry most for the students who are continually in closer proximity to them.
Domingos revealed himself to have isolated women to affirm his biases in a tweet earlier this month. 
Corridor conversation:
Me: What discrimination have you experienced?
Female grad student: [Thinks a while] I can't think of any, but the literature says there is, so there must be.

— Pedro Domingos (@pmddomingos) January 4, 2022
It's embarrassing that anyone has to say this to a college professor, but Pedro: having a conversation with one woman in CSE where you alienated her to confirm your own bias does not serve as evidence that women haven't been historically excluded from STEM. Like, come on, that's just logic out of a basic statistics class.
Reges has become infamous for this behavior, but nothing appears to be changing. 
"As far as faculty goes, I do think it's really unfortunate," another anonymous CSE student said. "I know for years and years and years we've been talking about Stuart Reges and all of his comments and nothing has ever really been done about it … We've known he's problematic well before I even came to UW, so the lack of anything happening there is disappointing, especially because students are speaking out."
Domingos has claimed that "Women are trained to believe that everything bad that happens to them is caused by sexism. And therefore sexism is rampant." But without fallacies and misogyny, you can't justify the underrepresentation of women in STEM subjects, and among the emeritus alone, the historical exclusion of women is painstakingly apparent. Can you just be honest with yourself?
Climate surveys are not sufficient enough to measure if students are receiving the support they need after professors in their own school create an unwelcoming environment and repeatedly express prejudice, especially when that prejudice is directed toward them. However, I hope the five-year plan for DEIA brings progress and a truly safe and inclusive environment.
Reach writer Alena Alvarez-Saldivar at opinion@dailyuw.com. Twitter: @alenaasaladbar
Like what you're reading? Support high-quality student journalism by donating here.