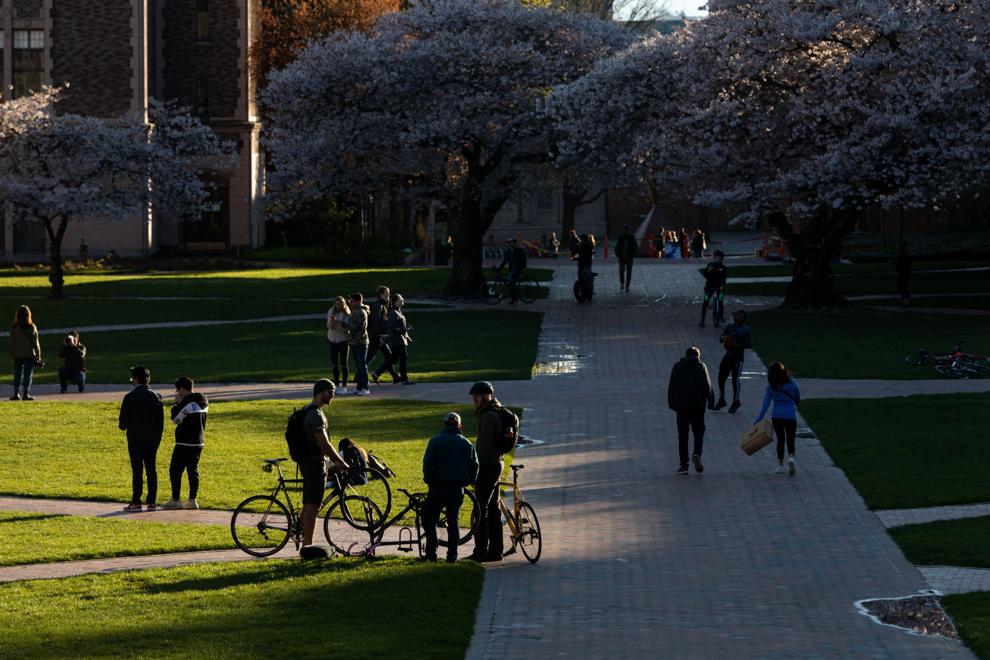 UPDATE 2 p.m. — In response to a lawsuit initiated by Harvard University and Massachusetts Institute of Technology, as well as seven other federal lawsuits and hundreds of statements of opposition from universities, the Trump administration agreed to rescind the new visa directives July 14. The Daily commends this decision and will continue to stand with international and immigrant students, whose status continues to be unfairly used as a political pawn.
U.S. Immigration and Customs Enforcement (ICE) and the Student Exchange and Visitor Program (SEVP) announced July 6 their intent to deny visas to international students who are taking online course loads in the fall due to coronavirus restrictions. Given the uncertain nature of the current COVID-19 trajectory and the fact that universities nationwide, including the UW, are planning for hybrid or entirely online fall terms, this amounts to a deportation threat for thousands of international students.
It is clear that these regulations are born out of xenophobia and animosity toward international students, discriminating against them for circumstances that are entirely out of their control — a global pandemic. We echo President Ana Marie Cauce in deeming these restrictions "pointless, heartless and a betrayal of the nation's values" in a statement made July 9.
International students made up 16.8% of the UW's undergraduate and graduate population during spring quarter 2020. This population is an integral part of the UW community, contributing to our campus culture, research, arts, and voice. But even if they did not "contribute" material value, international students do not deserve to have their futures callously dictated by xenophobic regulations. We support them as students, as individuals, and as humans with inalienable rights.
We recognize that international students should not only be valued for the profit they can provide to the university. If the ICE/SEVP regulations grow even more restrictive, or if those agencies use 1-credit in-person class registries as grounds for persecution, we must continue to show support for international students. Pushing back against the new regulations is every bit as important as finding ways to keep these students safe in the short term.
The UW community, made up of individuals who owe each other a debt of gratitude and mutual support, is stronger than the UW as an institution. Our campus is more important than regulations handed down from an inconsiderate government. We must continue to hold institutions, whether universities or federal agencies, accountable. 
The Daily stands with the petitioners to help the UW circumvent the new and unfair regulations in order to protect the international student community. Further, we recognize the need to include more international student voices in our coverage and emphasize their value at our university.
Reach Editor-in-Chief Mac Murray and Managing Editor Rachel Morgan at editor@dailyuw.com. Twitter: @merqto, @rclmorgan
Like what you're reading? Support high-quality student journalism by donating here.