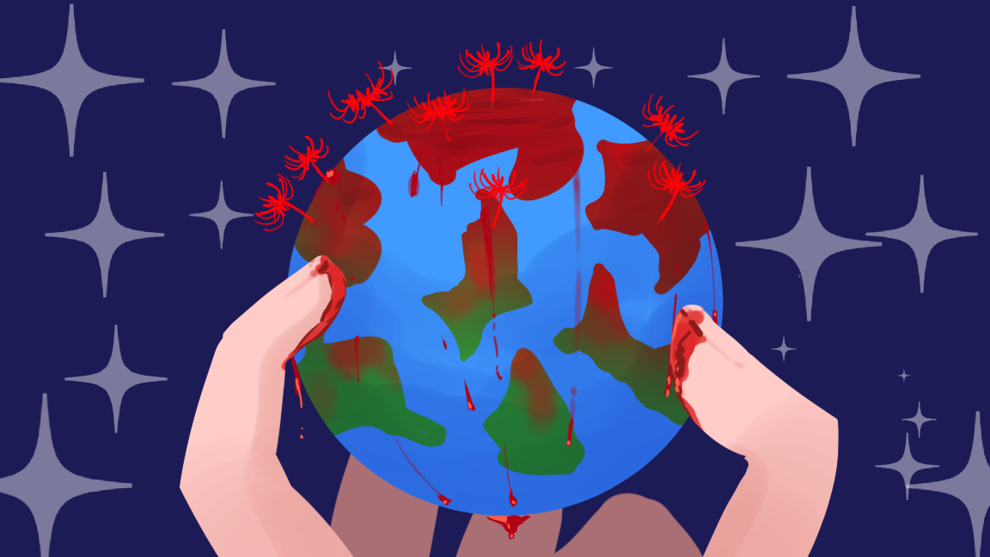 Editor's note: As a Brazilian studying in the United States, understanding that the rain irrigating the Global North to its prosperity is the same that drowns my home country and the whole of the Global South into eternal sub-development was almost inevitable. Inspired by Joaquín Torres-García's drawing, "América Invertida," "Our North Is The South" is a column that sheds light on these colonial processes and the illusions of recycled colonialism.
COVID-19 vaccines should be a common good at the service of humanity. 
However, there are deep gaps between the Global North and the Global South regarding access to vaccines. Countries like Great Britain and Canada purchased enough supplies to provide four doses of the COVID-19 vaccine per person, according to BNN Bloomberg. In comparison, nine out of ten people in 67 poor countries are predicted to not have access to vaccines in 2021, according to Amnesty International.
"There's a spectacular inequality around the globe in access to COVID-19 vaccines," Nancy Jecker, a professor at the School of Medicine and Fulbright U.S. Scholar for South Africa, said. "The latest data from today, Nov. 12, shows that of the 7.41 billion doses that have been administered globally, only 4.5% of people in low-income countries have received a first dose."
Meanwhile, President Biden wants to extend booster eligibility beyond high-risk individuals to the general population.
Data from last month shows that the whole continent of Africa vaccinated just about 6% of the population against COVID-19. In the end, vaccine nationalism promoted by leaders in the Global North won't protect our citizens so long as the virus replicates in critically underimmunized regions like Africa, where it will continue to mutate, posing a risk to everyone, including the vaccinated. 
"The benefits of a booster is it increases your immunity," Jecker said. "Let's just say, hypothetically, that it increases immunity in the ballpark of 10 to 15%. Everyone wants that added protection but [with] some of these vaccines, like the mRNA, after the second dose, your protection goes up, [by] how much more? It goes up 90%."  
In situations where there's a vaccine scarcity, prioritizing those who have not yet received their first and second doses is essential for the protection of global populations. This is for both ethical and logical reasons because the inequality in vaccination rates makes the risk of mutations propogating around the world significantly higher.
While the wealthiest nations spend trillions on stimulus checks to sustain declining economies, we must also ensure that COVID-19 vaccines are distributed quickly. All barriers to increasing vaccine manufacturing need to be removed and financial support should be ensured so that vaccines are distributed equitably to allow for a global economic recovery to take place.
"One of the important steps that wealthy countries can take is to waive patents for vaccines temporarily," Jecker said. "This has been proposed at the World Trade Organization by India and South Africa. It would allow more places to manufacture vaccines. That's an important first step. It's not the last step."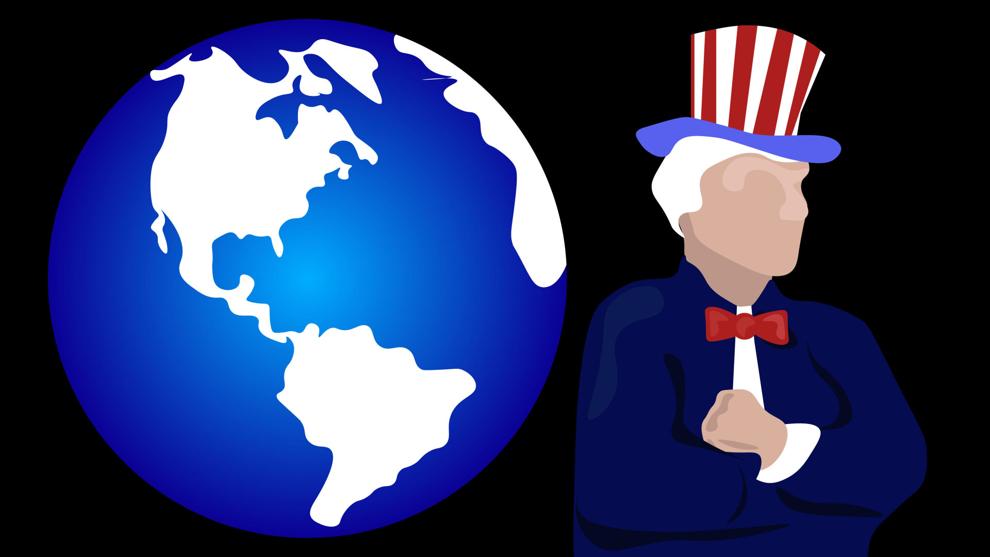 This should not be a matter of begging and donations. Even though donations help, they do not solve the main problem, which is the inability of countries without vaccine access to produce and distribute vaccines, and the subsequent issue of having to remain subordinate to the goodwill of rich nations like the United States.
"There are four multinational corporations that have about 90 or 85% [of] vaccine manufacturing, and we need to spread this much more broadly," Jecker said. "For example, the continent of Africa imports 99% of its vaccine[s]. That's a lot, and they need to become more self-sufficient."
In February, Israel led global vaccination rates and was praised internationally for its successful immunization campaign against COVID-19. However, when it came to the Palestinian population, vaccination policies implemented by the Israeli government and public health sector went in the opposite direction.
While 6.7 million vaccines had already been administered in Israel, according to monitoring by Our World Data, only 2,000 doses of the Moderna vaccine were supplied to Palestinians in early February. The Israeli government also blocked a shipment of 1,000 Sputnik V vaccines out of a total of 10,000 doses sent to the Gaza Strip by Russia.
"So the media … framing on it has been [that] Israel was the first country to vaccinate a majority of its population, but I think a lot of what was left out was the fact that it's currently occupied Palestine and the Palestinians did not have access to the same vaccine," a member of Students United for Palestinian Equal Rights, who requested anonymity our of fear of safety, said. "So it's not true that they vaccinated their population because the population includes Palestinians who do not or did not have access and the same speed or the same level to vaccines." 
The COVID-19 pandemic calls attention to the liberal, capitalist principle that grants people freedom, and then from there on, it's every man for himself — freedom above equality. In this sense, it is impossible to have equality. This is not the first –– and won't be the last –– pandemic the world faces, but it should serve as a moment to reflect on the principles espoused by the current world order. 
"Stepping back from the current crisis, I would urge viewing the COVID-19 pandemic as a training ground for emerging infectious diseases yet to come," Jecker said. "Ultimately, putting our own nation first requires really helping people everywhere." 
Reach columnist Victor Simoes at opinion@dailyuw.com. Twitter: @victorhaysser
Like what you're reading? Support high-quality student journalism by donating here.