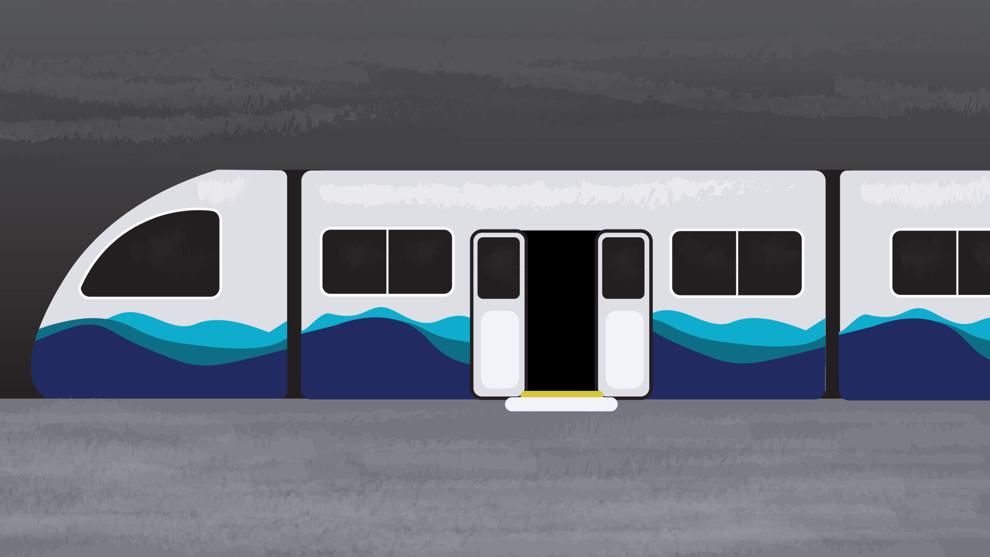 Seoul, Tokyo, and Singapore are cities renowned for their world-class public transportation system, offering unparalleled efficiency and convenience. Every day, millions of people depend on public transport to commute. 
According to the Metro Ad Agency of Japan, 6.84 million people ride the Tokyo subway daily. Such an astonishing figure truly represents the scale of a world-class infrastructure. How could other cities compete with such efficiency?
Sitting silently across the Pacific Ocean is a gleaming city, vying for a seat at the pantheon of world-class public transportation. Seattle was once known only for a tall needle building, but now, the city has an opportunity to become a landmark of public transportation.
As UW students returned to campus this fall, they were greeted with a brand new Link station in the U-District. Students, including myself, flocked over to the new station and eagerly waited to board the train to head downtown. 
During the earlier part of the pandemic, my past experiences with the Link had left me underwhelmed, but the new station brought about noticeable improvements. The light rail felt cleaner, safer, and — dare I say —  a little more efficient.
Inefficiency has always been my primary qualm with the Link, and the lack of consistency in light rail timings has, in the past, motivated me to seek alternative transport. Sure, the Link has largely improved since last year, but its efficiency is still far from being great.
"The trains aren't coming so frequently, and that was not convenient," Chihiro Kobayashi, a fourth-year international studies student, said. "But station-wise, it was OK."
According to the Sound Transit website, light rail trains now operate at a frequency of eight to 15 minutes. This is a stark contrast, still, to Singapore's two to three minute frequency, according to the Land Transport Authority of Singapore.This is the gap between "good" and "world-class" — it takes more than just looks to be great. 
In order for Seattle to close the gap, it is important to address public concerns regarding public transport operations.
"I use public transit pretty much every day," Sophie Wilcox, a fourth-year international studies student, said. "Sometimes the buses are late, and it's annoying."
Public transport delays are a common occurrence in Seattle, but in a world-class city, it is a sin. In Singapore, headlines would be spawned to detail exact causes of the delay.On the other hand, in Seattle, disgruntled riders would just spawn silent murmurs of dissent — highlighting the discrepancy of accountability between the two cities. 
Granted, Seattle is still in an infant stage of its public transportation development. 
"I think we started too late on the light rail," Wilcox said. "I feel like we should have done it 50 years ago." 
Comparing Seattle to behemoths such as Tokyo and Singapore, cities that have been developing their light rail systems for decades, is unrealistic. In order to sow the seeds that were planted by its predecessors, Seattle must look to develop the two most important facets of public transportation — efficiency and accountability.
Reach writer Max Cheung at opinion@dailyuw.com. Twitter: @maxtszc
Like what you're reading? Support high-quality student journalism by donating here.