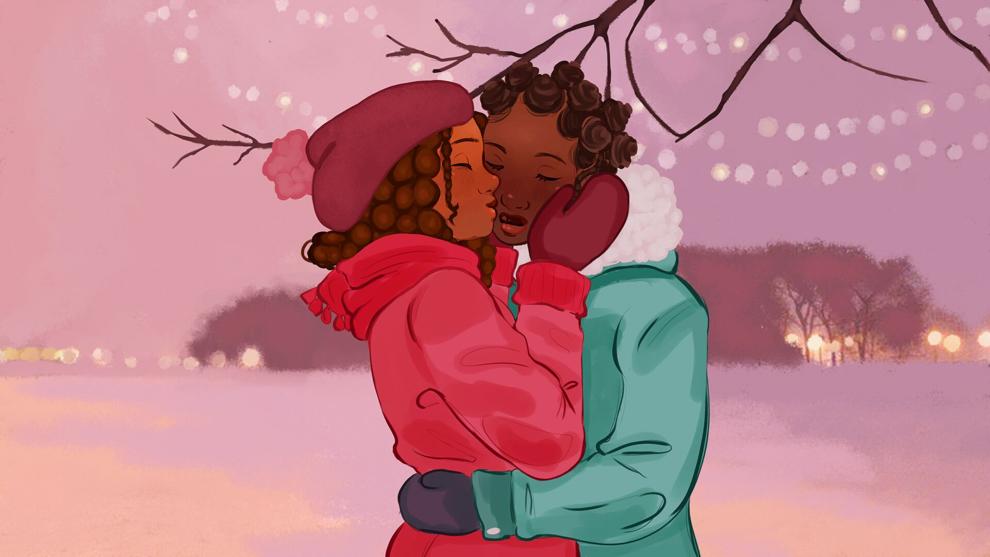 Cuffing season refers to the social phenomenon where single people start coupling up during the colder months. It usually starts late fall and lasts until Valentine's Day — but in college, the weather has nothing to do with our yearning for relationships. 
Both breakups and "cuffing" occur spontaneously on a campus of young, often horny people. Personally, I've had a breakup ruin my festive holiday season, but, at the same time, I've had  relationships bloom well after Valentine's Day. 
Situationships and hookups have also occurred around fall, but mostly due to my excitement for the new school year — especially when considering all the new, attractive faces. 
As college students, we just can't help but fantasize potential romances. 
"What drives people to get into relationships has many answers, [but] the need for intimate, meaningful connection is chief among them," Nicole McNichols, UW associate teaching professor of human sexuality, said. "Relationships also offer greater opportunities for more frequent sex, which has a multitude of physical and emotional benefits." 
But how many of us are emotionally available enough to create such deep connections? 
The word "cuffing season" stems from the idea of being cuffed — or tied down — in a committed, monogamous relationship. This is quite the opposite of the situationships and hookups that appear more often on a college campus. 
So, maybe it's not the chilly weather that makes us feel lonely. After all, a good number of us are far away from home. Maybe we are just lonely, period, end of story.
"I feel like people [get into relationships] even if they are emotionally unavailable because they want somebody to be next to them," second-year Kayla Chun said. "People are still looking for people that they like, [and] sometimes they'll force a connection." 
In a generation where people go through lengthy "talking stages" before slapping on the official label or wait months after dating to "soft launch" their significant other on social media platforms, cuffing does not become easier just because the temperatures are dropping. 
"There is no exact period of time where anyone wants to be in a relationship the most, " UW second-year Rohan Gadamsetty said. "It has to do with what someone is feeling at that time." 
Personally, seeing other students walk around campus, hand in hand, brings me loneliness more than the cold air does. 
It can be especially hard when your friends are in committed relationships and asking you for help with things like preparing gifts for their significant others. Surely this situation also applies to my fellow single college students. 
We cannot conjure relationships even if we are collectively lonely. Instead, we turn to short-lived situationships or hookups — year round. 
After all, these temporary bouts with love are arguably more accessible and convenient for college students testing their comfort with intimacy. Does anyone actually want to be limited in their romantic options and opportunities for flirtatious fun? 
As college students, we desire short-lived attention over putting in effort to build a quality relationship. If there comes a person along the way that might be worth the hassle, we will not question it. 
But, in the meantime, the colder spirits will not grant us the mindset of an emotionally available partner. 
I can confidently say 'tis not the season to be tied down. 
Reach contributing writer Jennie Jeon at opinion@dailyuw.com. Twitter: @jenniejeonn
Like what you're reading? Support high-quality student journalism by donating here.