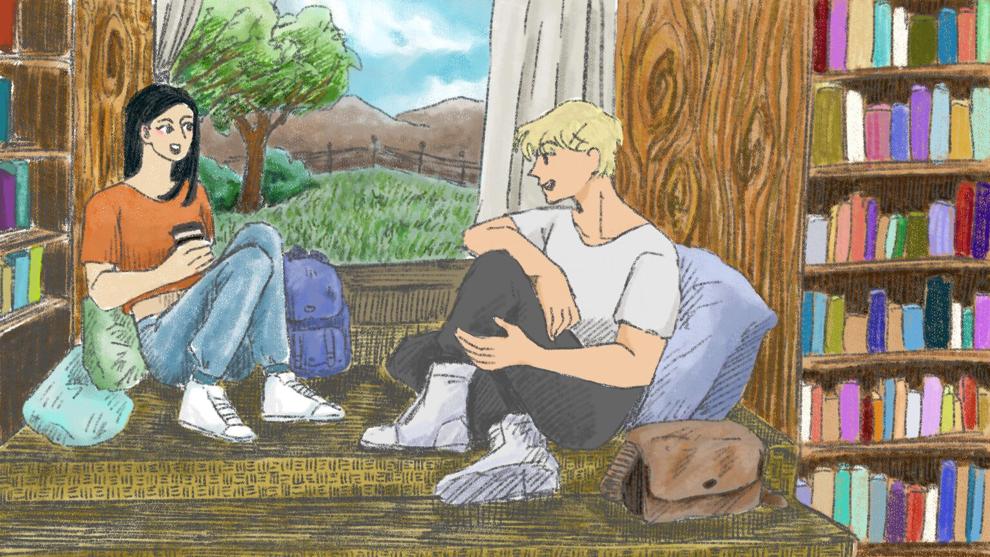 Humans seem to be lonelier than ever before. It's just a fact. While social and mainstream media have their reasons, very few are looking at the biggest issue of them all: city planning. 
From the get-go, it's obvious that cities have been taken away from human beings and been reinvented to serve and benefit the automobile.
One of my favorite things about moving to Seattle was the fact that I didn't need a car to go most places. Public transportation, such as the metro system, the Link light rail, bike lanes, and sidewalks that span all across the city, were, to my surprise, easily accessible. 
However, this is sadly not the case for many cities around the United States. Roughly 45% of Americans lack access to public transportation, and many cities are deemed entirely unwalkable due to urban sprawl.
America has been built to accommodate the automobile, and as a result, most cities have prioritized building roads, highways, and freeways. 
With car centrality comes less access to basic amenities due to further distances, isolation from people in our communities due to large roadways, and the reduction of third places.
But what exactly are third places, and why are they so vital for human life?
"Third places" is a term that was first coined by American sociologist Ray Oldenburg to describe places other than the home (first place) or work (second place) that people could informally congregate, build community, and create culture.
Places like bookstores, hair salons, cafes, libraries, parks, religious institutions, and more are all spaces where people come together and socialize — thus, a third place. 
In the past, third places were easily accessible, as they resided inside people's neighborhoods.
Their increasing inaccessibility is largely due to car centralization, as well as land use and zoning, which castareas into different categories, such as for commerce, residence, and transportation. 
As a result, houses are built farther apart from places such as stores, restaurants, and other potential third places.
"When somebody is in a car, they're limited in terms of who they relate with … in a car, you're really quite separated from society," professor emeritus of urban design and planning Anne Vernez Moudon said.
Humans are social creatures, and the increased difficulty of interacting with other humans promotes loneliness and isolation. 
It should be noted that it is especially difficult for homeless people, people with disabilities, or elderly people to have social interactions if they aren't able to access cars. Not to mention, this difficulty is greatly increased if there is no reliable public transportation system in their area.
So, how can we improve public transportation and walkability in our cities?
One solution that Moudon suggests is pedestrianization. 
This is the process of making a part of a town or city only accessible to people who are walking, and removing cars from the equation. An example of this occurred in 2009, when Mayor Michael Bloomberg closed access to certain streets, including Broadway, to car traffic in Times and Herald Square. 
Barcelona is also a great example of the implementation of pedestrianization. 
Superblocks, which are city blocks that are devoid of transit, and have limited traffic, are being implemented around the city. Barcelona currently has a strategic plan to turn one out of three streets in the city into 'Green Streets,' which are superblocks that prioritize nature, pedestrians, and social interaction.
While there are various ways that cars affect us negatively, Moudon stressed that re-evaluating the use of cars in our daily lives isn't a matter of getting rid of them completely, but rather understanding where they fit and how to reduce complete dependence on them.
"Let's manage cars so that they serve us rather than take over," Moudon said. 
Cars can be useful for a number of reasons, especially in rural areas where people are spread out and have access to fewer amenities, but we need to start thinking critically about how cars are impacting people in urban and suburban areas.
We can tweak our communities by adding more third places, fewer cars, and more pedestrian-friendly spaces to ensure our own health and safety, especially when it comes to the loneliness that accompanies lack of community.
Reach writer Elizabeth Mugho at opinion@dailyuw.com. Twitter: @ElizabethMugho
Like what you're reading? Support high-quality student journalism by donating here.