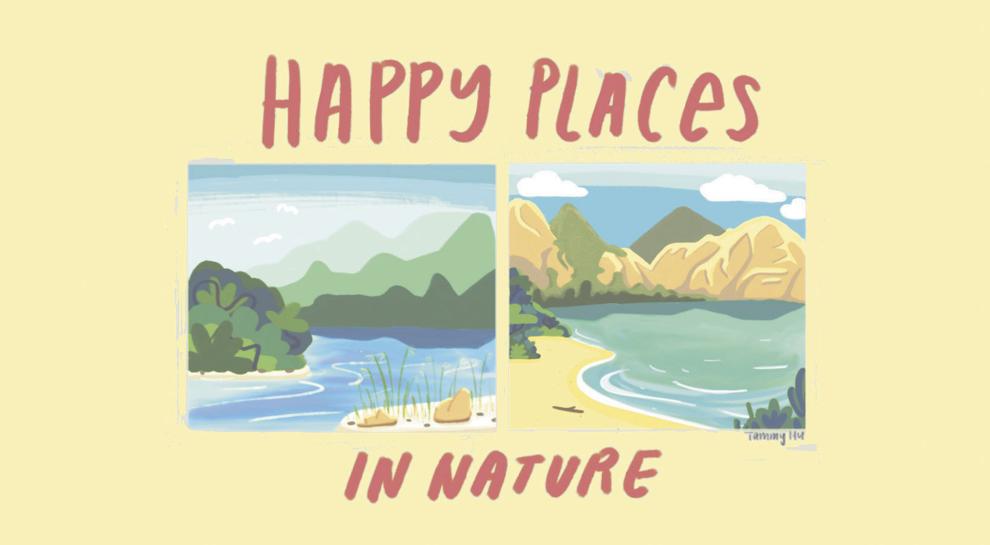 Around the world, there is imagery of humans shedding the constraints of society to live among the beauty of the natural world. This human experience of returning to the wild is appealing to many. But in an often stressful environment like a university, it may seem impossible to consider the natural wonders around Seattle. Researchers at the UW and beyond are studying the interaction between people and nature and have discovered that nature is a treasure trove when it comes to providing opportunities to improve well-being and happiness.
Thea Weiss, a graduate student in the department of psychology, has been researching the impacts of nature on the mind for years.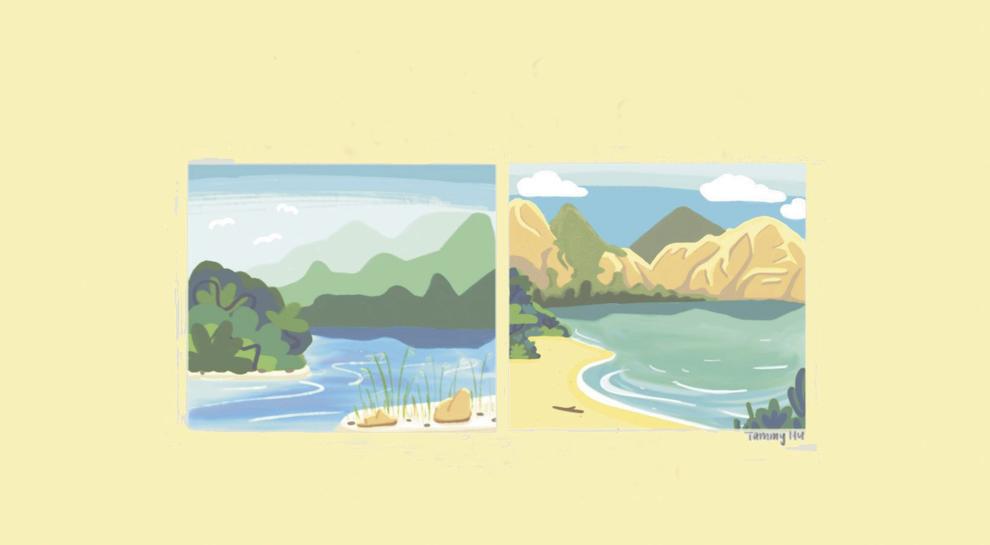 "Social and cultural evolution of our tools and how our technology dictates our life has outpaced what our bodies and minds are adapted for," Weiss said. "We believe that is one of the causes of a lot of psychological and physiological stress and illnesses."
Weiss explained that because we are naturally adapted to navigate forests, natural environments like mountains, deserts, and forests, we promote the restoration of our mental well-being. This translates into reduced stress hormones, such as cortisol, in the bloodstream. According to an article published in National Geographic, even small amounts of time spent in nature can have significant and measurable benefits on the body and mind. Just a 15-minute walk in the forest can reduce cortisol levels by 16% and lower blood pressure and heart rates.
Longer periods of time in nature can have bigger effects on mental health. Research by David Strayer, a professor of psychology at the University of Utah, studied the effects of participants after a four-day immersion in nature. After four days in nature without access to multimedia technology, Strayer observed a 50% increase in creative problem-solving abilities. This ability corresponds with a more positive mood and lower stress.
Tabitha Kirkland, a professor of psychology at the UW, describes this phenomenon as biophilia. Biophilia is the concept that people naturally gravitate toward nature and life, and that through fulfilling time in nature, we become happier. Kirkland teaches a class called Psychology of Happiness, and says happiness can be difficult to describe.
"In my class, I teach that happiness is an enduring state of mind, not a temporary emotion," Kirkland said. "[It consistently affects] how you think about the world and perceive stress."
Happiness is found in people who have consistently lower levels of stress and interpret the world and themselves in a positive light. According to research by Greg Bratman of Stanford University, people who spend time in nature focus less on negative emotions regarding themselves. Cities, according to Bratman's studies, are correlated with an increase in mental illness. This phenomenon makes any city dweller at a higher risk of depression than those outside of them, and spending time in nature can reduce this effect. This curbing of self rumination by spending time in nature is found to decrease the risk of depression in individuals.
The more positive world view that spending time in nature brings, combined with lower levels of stress, contributes to a much more healthy state of mind. According to Weiss, nature also brings us closer together. Her research has looked at how preschool students interact with each other and nature at Fiddleheads Forest School in the Seattle Arboretum. Among the children studied, those who spent time in the more wild parts of the Arboretum rather than the developed regions acted more friendly and affectionate toward others.
"[People have] an innate affiliation with life and lifelike processes," Weiss said. "Experiencing nature in more wild forms allows for [a harmonious] interaction in both the physical environment and among people."
Weiss believes that this interplay between nature and human interaction affects people of all ages.
Spending more time in nature offers an opportunity to allow the body to reset by relieving stress. There are many parks and natural areas around campus, and Weiss encourages UW students seeking to relax to take moments to appreciate the nature around them.
"The UW campus is so conducive for just having those little moments of respite," Weiss said. "It's not an all or nothing game."
In a modern city like Seattle, people are so focused on constant stimulation that they can forget to have a soft appreciation for their surroundings. In appreciating nature, Weiss recommends something as small as noticing the beauty in your own backyard.
"Just go sit and look at a tree," Weiss said. "Just look at it … watching something with no expectation, just sitting there and allowing yourself time to relax."
It might seem hard to rationalize getting out of the library to take a break outside, but spending time in nature can benefit school productivity by curbing stress and increasing creativity in a way that's difficult to do elsewhere. Beyond that, biophilia brings satisfaction to life that can't be replaced.
"If you really want to succeed in school and in an academic or career life, you are going to need to find ways to plug out from your devices and plug back into reality," Weiss said. "Nature is the best place to do that."
Reach contributing writer Andy Samms at development@dailyuw.com. Twitter: @andy_samms
Like what you're reading? Support high-quality student journalism by donating here.