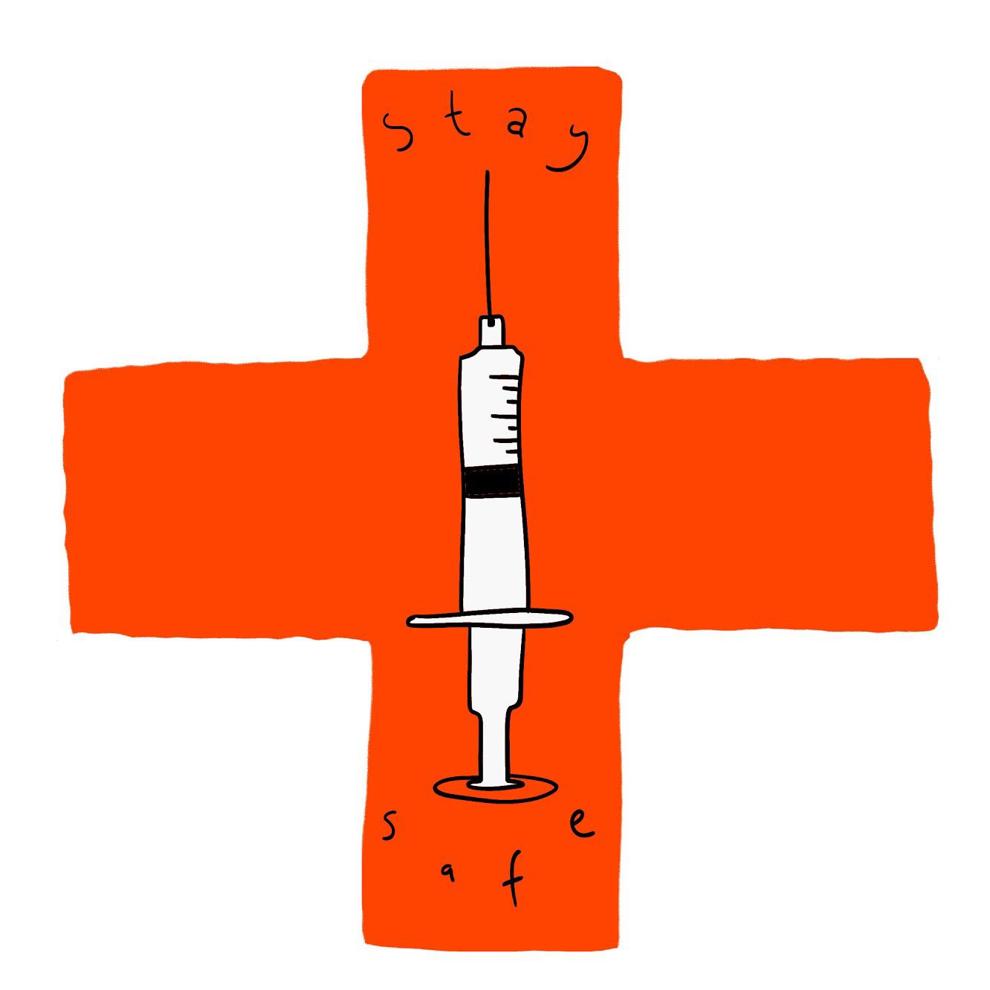 The opioid epidemic is not a new topic for Seattle residents. As students living in the U-District, it is hard not to notice how present opioids are in our city and within our community. While Seattle has been working for years to try and find a solution to the problem, there still seems to be little agreement on what is the best form of action.
Currently, in Seattle, we have safe syringe exchange sites. Many of these sites, including the one in the alley by Cafe Allegro, are run by People's Harm Reduction Alliance. They work to reduce the spread of HIV, Hepatitis C, and other blood-borne diseases that can be spread through the sharing of syringes. At their locations, you can receive clean needles and dispose of used ones. Some sites offer testing for certain blood-borne illnesses, counseling, case management services, and much more.
These syringe exchange programs have been around since 1989 and have seen results according to the King County website.
Studies have found that cities that have exchange programs have seen a decrease in HIV among people who inject drugs (PWID) by 6 percent a year. Cities that do not have these programs have seen an increase of HIV by 6 percent a year among PWID. King County has maintained a low infection rate of only 3 percent among PWID for the last sixteen years.
Despite these statistics, the exchange sites were initially met with a lot of pushback when first introduced, much like the current controversy over injection sites.
Councilmember Jeanne Kohl-Welles, a supporter of the injection sites, talked a lot about how people's fears are not necessarily the reality of what's to come. One of the leading fears for many Seattle residents who are against the injection sites is that they will increase crime. Kohl-Welles disagrees.
"Studies have shown this isn't the case," she said in an email. "The same sentiments were voiced when the subject of needle exchanges came up over 20 years ago, including when the needle exchange opened up in Belltown. It's doubtful that many people even know it's there today."
Media can allow the message to be distorted, painting injection sites as illegal centers that promote drug use and crime. This is not Seattle's goal. They are planning to open Community Health Engagement Locations (CHELs) that look to reduce overdoses, remove the shame of drug use, and introduce drug users to services that can help them handle their addiction.
One of the first and most successful injection sites is Insite, which is located in Vancouver, B.C. Working as somewhat of an inspiration for Seattle, Insite has not seen an increase in crime because of the site.
Komo News went to Insite and interviewed their manager, Neil Arao. Based on their statistics, he says in the article, "There hasn't been an increase in crime rates, there hasn't been an increase in violence or anything in the community."
Kohl-Welles mentions how every drug user is different and therefore they cannot all go to treatment right away and have it be a success. Many are facing complex issues they need to deal with in order to be ready for treatment.
"The goal must be to find additional ways to save people's lives and reduce the health care burden on individuals until they are ready and able to start treatment," Kohl-Welles said.
Another argument against CHELs is that the concept of harm reduction and allowing a clean, safe space for drug users will end up promoting drug use. But CHELs mission is to be more than just a place to shoot up.
"CHEL sites are not party rooms but an extension of the type of harm reduction strategy used at the County's needle exchange sites," Kohl-Welles said. "They will not provide drugs to individuals or in any way encourage drug use. The sites will provide health services, support, and compassion to users."
These sites are widespread throughout the world and have seen success, despite many people's apprehension.
"In Europe, more people using safe consumption spaces ultimately seek out treatment resources to address their disorders and are less likely to participate in risky behavior such as sharing syringes, reusing syringes, rushing injections, and injecting in public spaces," Kohl-Welles said.
When it comes down to it, drug users and addicts are people. The fact that they are suffering from addiction does not make them less human or less deserving of compassion and help. Regardless if we have the sites or not, people are going to use drugs and these sites would provide the safest environment to do so.
A large majority of the members of these communities are just trying to survive in a world that makes it very difficult to get back on your feet after you've been knocked down. CHELs could help drug users get past their shame and hopefully get help with their addiction.
People may argue that these sites could bring more drug users to the area. But the reality of Seattle is there are very few neighborhoods these days that do not have some population of opioid users.
Despite these arguments, the future of safe injection sites is still very unknown. The idea has been in the works for over two years and, while some hurdles have been cleared, no action has been made yet.
There has been pushback from citizens and from federal law enforcement. In September, Mayor Jenny Durkan said she would be moving forward with safe injection sites despite federal law enforcement deeming them illegal. In December, the Washington state Supreme Court struck down an initiative that would give voters the ability to block funding to the sites which will allow Seattle to go forward with their plans.
Seattle is hoping to potentially open a mobile safe injection site in 2019. That way it can be parked outside of public health clinics.
These vans could help combat the argument of opioid users congregating in certain neighborhoods at larger volumes and allow their services to be more widespread.
Whether you are for or against these sites, Seattle will be taking steps this year to implement them in our city. If you have any concerns or questions about CHELs, visit the King County website.
Reach writer Chamidae Ford at specials@dailyuw.com Twitter: @chamidae_ford
Like what you're reading? Support high-quality student journalism by donating here.