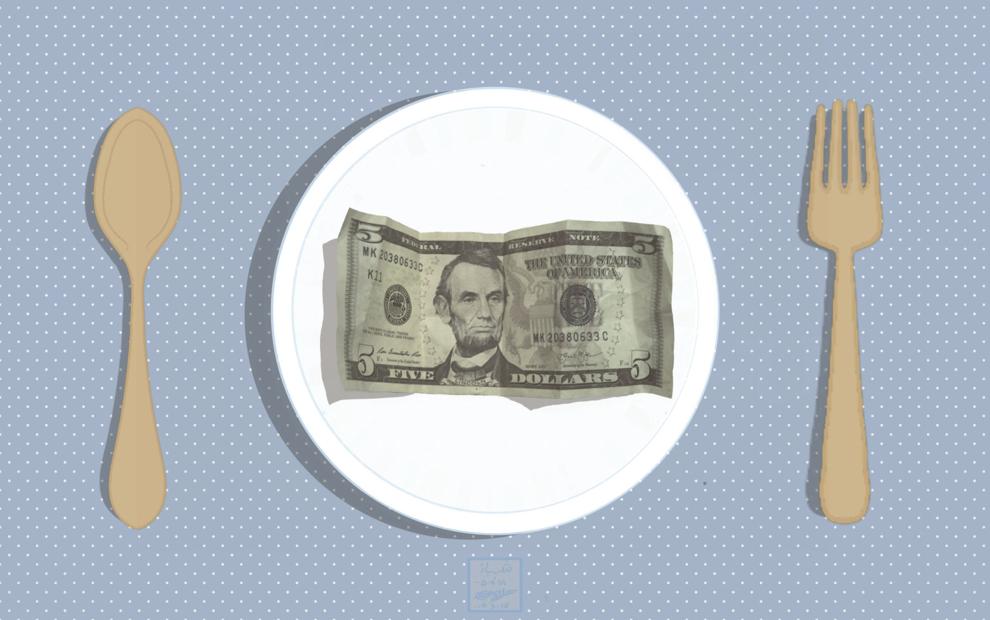 As a fellow broke college student, I know that food can be expensive. After searching for cheap, filling eats on the Ave for three years, here are some of my recommendations.
Mee Sum Pastry
4343 University Way NE
The restaurant version of the Pike Place classic, Mee Sum offers the very same hum baos that the original is well-known for. There's a variety of flavors (I usually switch between the pineapple bun, and the BBQ pork bun), and they're just as massive as the ones at Pike Place. One hum bao gets me through a couple hours, plus it usually costs under $3.
Thanh Vi
4226 University Way NE
Although the restaurant offers a variety of Vietnamese food for a relatively good price, its banh mis, Vietnamese sandwiches, are where it's at. The crunchy baguette filled with your choice of meat and savory vegetables will easily fill you up. They also offer a vegetarian version, supplementing it with tofu. Prices for the sandwiches range from $3.97 to $4.97.
H Mart
4216 University Way NE
When this Korean grocery market opened up on the Ave, I was ecstatic. In my hometown, I used to go to H Mart to pick up my groceries all the time. What makes this H Mart different from the other H Marts is that they cater toward college students. The entire back wall is filled with a variety of Korean noodle cups and it has tons of snacks. But if you get to the market early enough, it offers packaged meals like katsu curry rice and bulgogi rice. All you have to do is microwave it.
U:Don
4515 University Way NE
As you may guess by the name, this restaurant specializes in udon. Its noodles are made in-house and service is quick. However, the restaurant has been increasing its price, so it's not an under-$5 meal like when I first started at the UW. The true cheap meal is the gyudon that they offer. Since it's considered a side meal, it's priced under $5 and consists of a bowl of rice, topped with beef and onions. It might not fill you up, but if you get the cheaper tempura pieces (prices range from $0.10 to $4), your stomach will be full.
Rancho Bravo
4241 University Way NE
If you're looking for some good, authentic Mexican food on the Ave, Rancho Bravo is the place to go. For under $3, you can get a chicken tamale, two soft tacos, or a hard-shell taco. The chicken tamale is usually my go-to, as I find the masa and chicken a perfectly flavorful combination. It's also a fun place to go with friends for lunch with its bright teal interior and colorful furniture.
Honorary Mention: Motosurf
Red Square
Specializing in Hawaiian-style cuisine, the place offers the best deal in my opinion. The small plates of its kalua or chicken teriyaki comes with a side of rice and macaroni salad and costs $4.75. It also offers fried rice for $3, and you can add spam for $1. It's also conveniently located in Red Square as well as in the HUB. Be forewarned, though, the food is hit-or-miss, and there's usually a long line. But, it is a cheap, filling meal that I feel deserves to be mentioned.
Reach writer Danette Kha at specials@dailyuw.com. Twitter: @hellodanette