While it is noble to burrow yourself in Odegaard and study your little heart away, sometimes the library scene is suffocating. Also, let's be honest, finding a table at a library can be a nightmare. So, take a little stroll into our local coffee scene and indulge in a cup of well-brewed coffee, and maybe a pastry as well, and only sort of study. 
Little Oddfellows 
Personally, this is one of my favorite places to spend an afternoon. Located inside Capitol Hill's Elliot Bay Book Company, is a quaint and peaceful coffee shop, Little Oddfellows. Once you've explored the shelves and purchased one of the many recommended books, settle down in the coffee shop and enjoy the quaint white tables and chairs. Little Oddfellows serves Cafe Vita, which is just around the block, and its roast is quite good. Order a cup to enjoy there and it comes in a cute porcelain cup. If you're a tea person, Little Oddfellows has an excellent selection of leaves and its baristas know how to make a solid cup of London Fog. Sit back and enjoy your book, along with the other book lovers, and listen to the sound of turning pages that fill the air.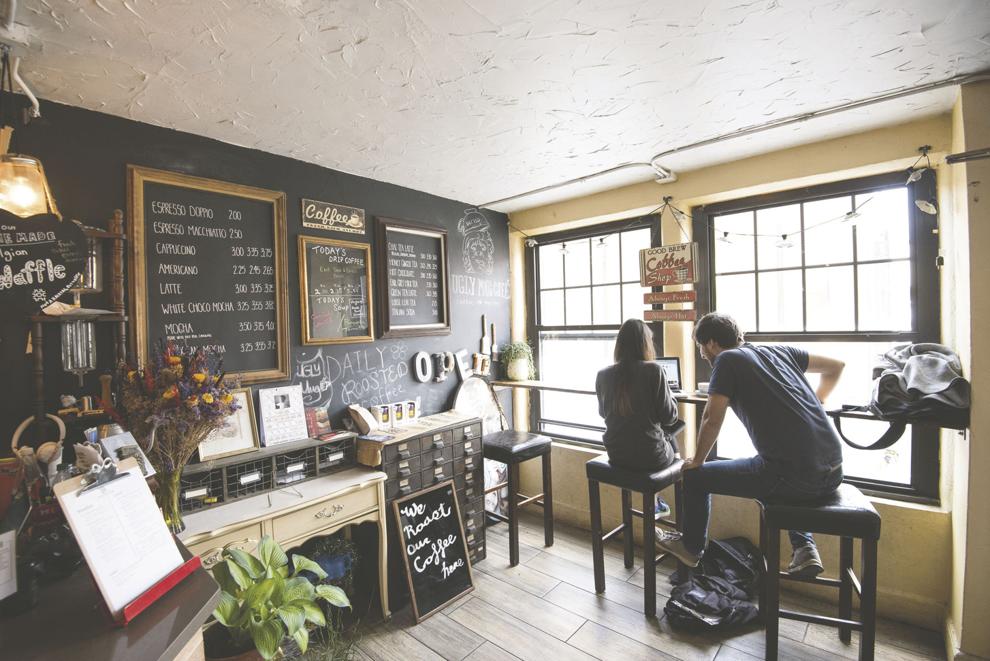 Ugly Mug Cafe
On a side street off the Ave, hidden behind the construction on Brooklyn Avenue Northeast is the perfect getaway to study. Ugly Mug is a small coffee shop with an amazing selection of food. If you're a mocha lover, head here, as the cocoa they use isn't as bitter as some places and they also make an excellent Mayan mocha. The stars of its food menu are the grilled cheese, made with pepperjack and Swiss with tomatoes and olive tapenade, and its Korean-derived bulgogi steak sandwich. If you head here on the weekend, be sure to grab order the Eggs Purgatory, only available then. Ugly Mug is very keen on the perfect roast, preferring a light to medium roast, however it alters the roast depending on what beans have been purchased. While Ugly Mug is a place to go, due to its size, it is difficult to find a empty seat most days.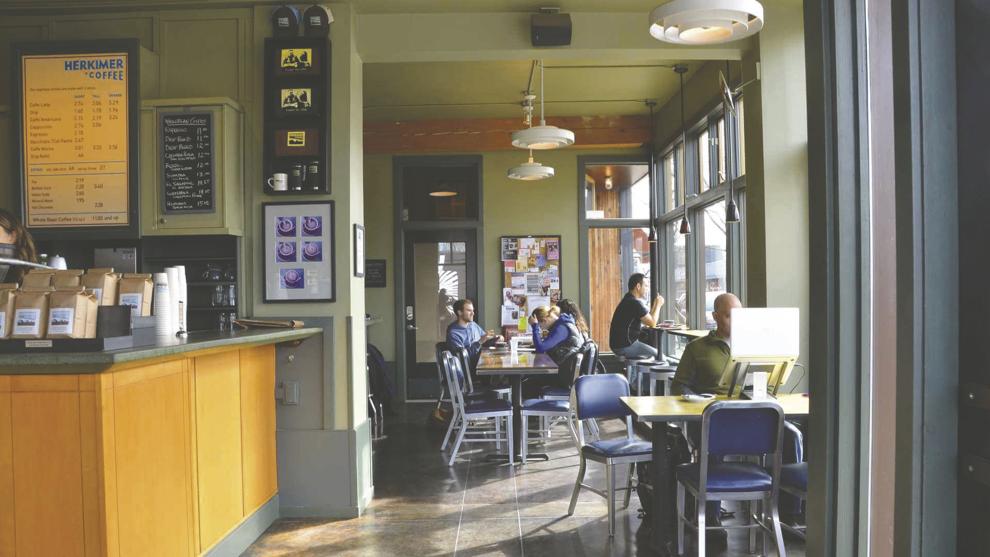 Herkimer Coffee
If the environment and sustainability is important to you, head to Herkimer Coffee on Northeast 56th Street and University Way Northeast. It believes that the best quality coffee comes from beans that are harvested via traditional old world cultivation methods, and most of its beans come from small-scale farms. 
Like feminism, coffee has its own waves and the third wave we're currently in is micro-roasting. Starbucks is no longer the place to go, and coffee enthusiasts are choosing local roasters like Herkimer. However, if you're looking for an extravagant cup of coffee, this isn't the place to go. Herkimer is all about simplicity, serving espresso drinks and drip coffee with local bakes like Mighty-O Donuts.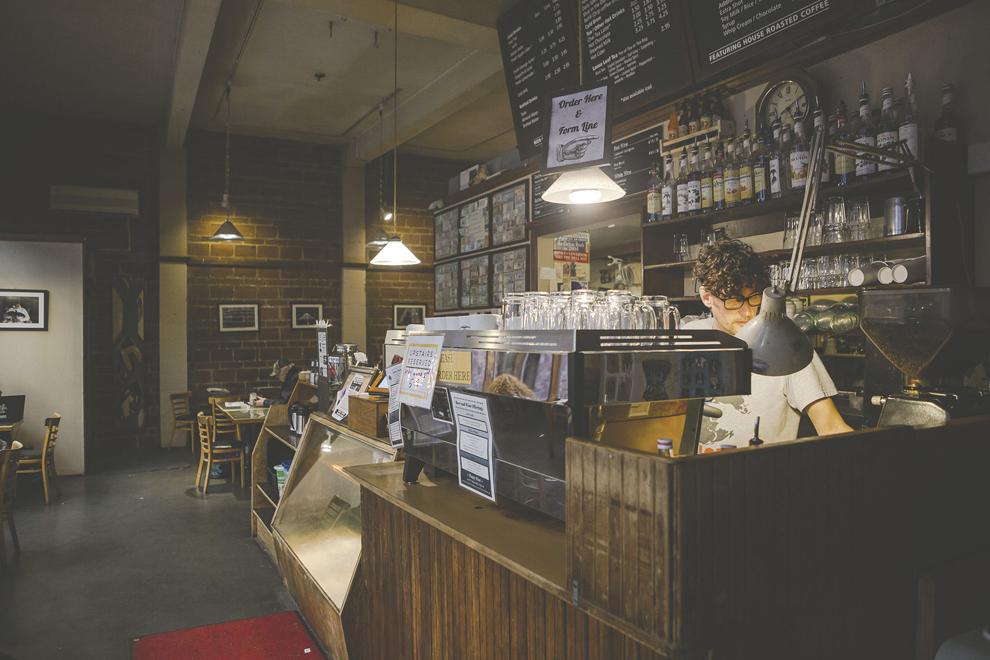 Cafe Allegro
There's a little piece of history in the alley behind Magus Books. One of the first espresso shops in Seattle, Cafe Allegro has stood the test of time and even played a role in coffee history. Howard Schultz, the former CEO of Starbucks, often remarked on Cafe Allegro, saying that it was a prototype for what Starbucks later became. Cafe Allegro's espresso roast became Starbucks' standard, especially when original Allegro owner, Dave Olsen, became the head buyer and roaster of Starbucks in the late 1980s. While most coffee shops in the U-District are cramped, Cafe Allegro is much more spacious with multiple rooms to study in as well as a quiet rooftop to bring your cup of brew to.
Reach writer Christine McManigal at specials@dailyuw.com. Twitter: @clmcman