This is the first installment of The Daily's forthcoming series, 'From the rawest edges of human existence,' on the rise of maternal death and injury across America. The title of this series refers to the 1973 Roe v. Wade decision that decriminalized first trimester abortion across all 50 states. Justice Harry Blackmun, a Nixon-appointed conservative justice who delivered the majority opinion, wrote, "One's philosophy, one's experiences, one's exposure to the rawest edges of human existence, one's religious training, one's attitudes toward life and family and their values, and the moral standards one establishes and seeks to observe, are all likely to influence and to color one's thinking and conclusions about abortion." The physicians who brought forth the evidence supporting choice in Roe v. Wade were there when women inserted coat hangers into their cervixes, when women externally induced trauma on their abdomens, when women took baths in vinegar and douched with chemicals with the hope of miscarrying. These physicians had been to the rawest edges of human existence and back, and they believed they knew the way forward for maternal health in America. Despite growing bodies of research and legislation intended to reverse the trend, stress remains pervasive for pregnant women from a lack of cultural empathy and care. Roe v. Wade has been called into question on the national stage, America remains the only developed nation with no federal requirement for paid family leave, and women are frequently dismissed by their doctors when they say something feels wrong. This is pregnancy in America.
Sarah Benton drove one hour from Renton to work in Seattle each day; she had been working full time while managing her back pain, swelling, and the general discomfort that comes along with pregnancy amid the sweltering July heat. On July 6, 2015, she recalls Ethan poking around inside of her belly at work, one month before his due date: "I remember saying to him in my head, 'If you don't stop moving, you're gonna come out.'"
Minutes after she walked through her front door that evening following her long commute, onto the tile flooring of her kitchen, her water broke. Benton took a quick shower and her contractions increased in frequency. She and her husband knew they could waste no time getting to their hospital, located an hour away in Capitol Hill.
"We left Liam in the yard with the neighbor," she laughs, recalling the day.
"How could you, Mom?!" jokes her older son, Liam, who is now 10.
She had dilated to six centimeters by the time she was measured in the hospital. Within an hour, she was in the delivery room and "there he was."
Ethan cried faintly. He had shallow breaths, and after he was placed back onto his mother's chest after being cleaned and put in the warmer, Benton wondered aloud to the delivery room, "Does he look blue to you?"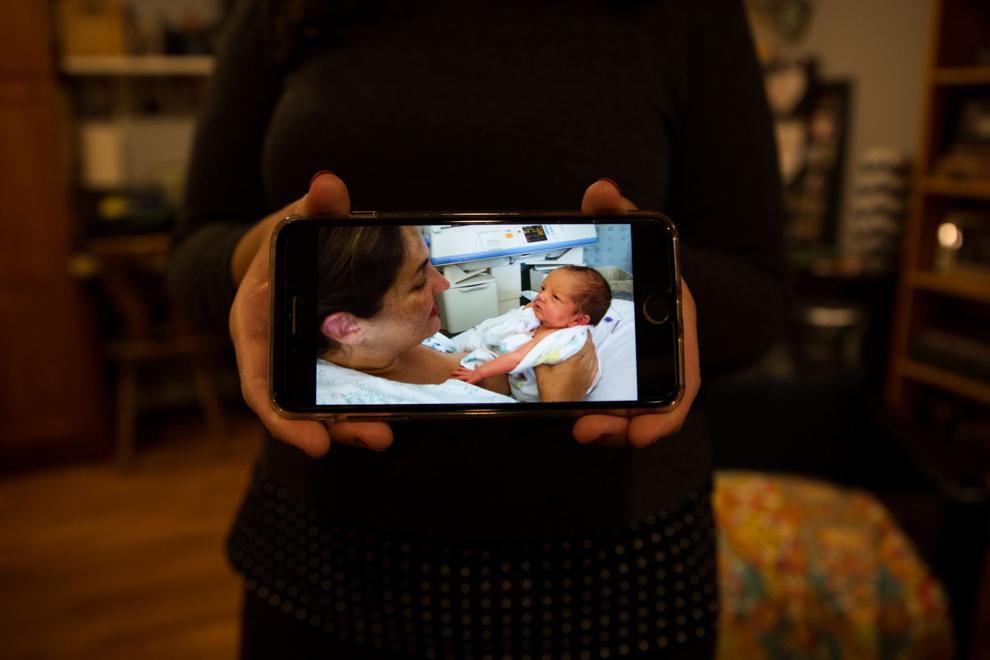 Before anyone answered her, Ethan was whisked away to the neonatal intensive care unit (NICU). A neonatologist (a doctor who specializes in the care of newborns) came to Benton's room to inform her that Ethan was having trouble breathing and they were admitting him to the hospital, but she had to wait for vaginal tears from the birth to be stitched back up before she could see him in the NICU.
Hours later, she was wheeled up to the NICU, still too weak to walk. Inside the darkened unit, she peered through the cool glass down at his tiny body. He only weighed six pounds and had a tube down his throat almost as large as Ethan himself.
"What did we say he looked like, Liam?" Benton asked her eldest son.
"An elephant!" Liam recalled.
As Benton stared down at her baby in the NICU under the purple lights not knowing when they would be able to go home, a second neonatologist asked Benton, "Has anyone told you he's gonna be OK?"
"No," Benton answered.
"Well, he's gonna be OK."
And he was. He was born with underdeveloped lungs, unable to breathe on his own, and jaundiced shortly after birth. But Ethan was fine, he received the treatment he needed without any delay. His mother, however, did not.
——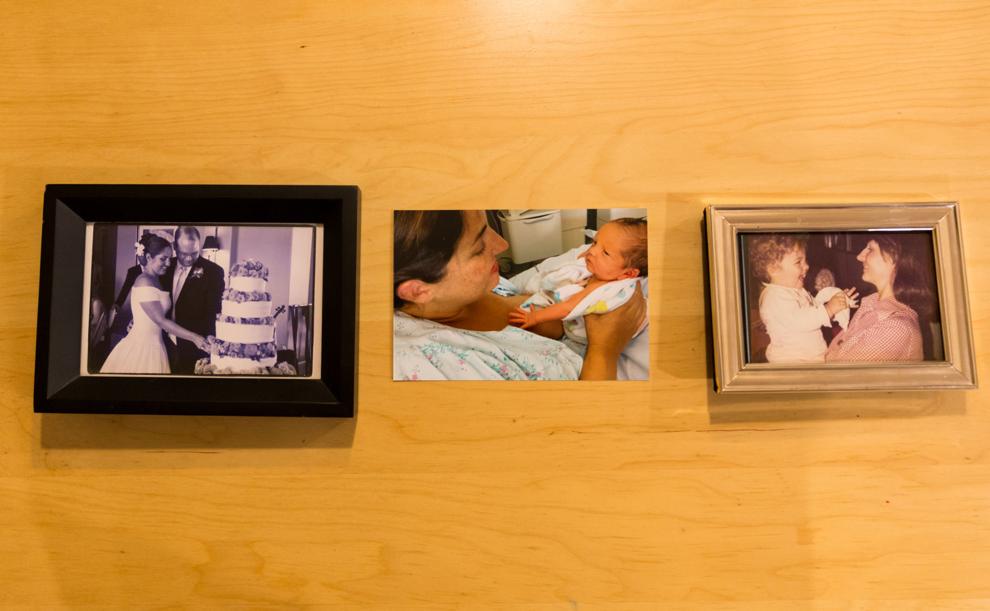 For each American mother who dies in childbirth, there are an estimated 70 more who are severely injured. This means among the four million women who give birth in America per year, around 800 women die and around 50,000 suffer life-threatening complications that can leave them forever traumatized or disabled, and sometimes not knowing why.
Eleven days after Ethan's birth, Benton realized she couldn't breathe when she laid down to sleep. For days, she had been short of breath, but until then, chalked it up to exhaustion. She described a feeling similar to that of gravel creeping up her lungs, through her chest and into her throat. And when she called her clinic that evening, the on-call obstetric physician — or pregnancy specialist — told her to try to sleep it off.
Benton knew something was wrong, but she decided to trust the doctor. She remembered thinking, "Well, she wouldn't have just told me to sleep it off if it was this concerning, so I must be missing something."
At 8 a.m. the following day, Benton tried calling for help again. She remembers the woman on the line telling her that if she couldn't breathe, she needed far more help than the obstetric clinic could provide. "You need to go to the emergency department," she told Benton.
That morning, Benton and her husband, Craig, were awaiting the home health nurse to visit and put Ethan under the bili lights for treatment for his jaundice. Benton intended to drive herself to the emergency room, and when the home health nurse caught wind of this, she firmly told Craig that Benton was in no state to drive.
Craig stayed home with Ethan and Liam and a neighbor drove Benton to the emergency room. That day, Benton was hospitalized for postpartum preeclampsia, or maternal high blood pressure that occurs shortly after childbirth, and what was later found to be three blood clots in her lungs, also known as postpartum pulmonary embolism. This causes a sudden blockage in the lungs.
During his wife's stay in the intensive care unit, Craig remembered thinking, "Am I gonna be on my own now?"
——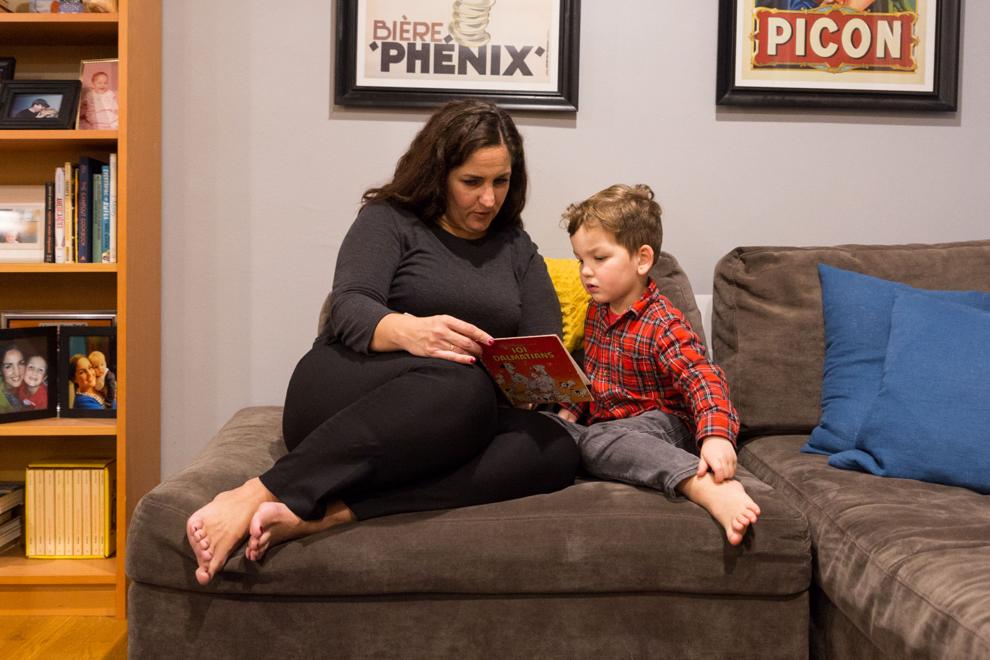 The risks related to pregnancy are still too high for women across the world today, particularly in the United States. According to the UW Institute of Health Metrics and Evaluation, in 2015, the maternal mortality ratio in Uruguay was 21.3 deaths per 100,000 births. The ratio in Turkey was 15.8, and in Iran, it was 20.8.
In the United States, it was 26.4.
A death is classified as a maternal death if it occurs during pregnancy or within one year after the end of the pregnancy (not including 'accidental' or 'incidental' deaths). Cardiovascular disease, hypertension, hemorrhage, and embolism, like Benton's, are among the leading causes of maternal death in the United States. Pulmonary embolism causes nearly 10 percent of all pregnancy-related deaths across the country.
The maternal mortality rate in Washington in 2014 and 2015 was nine per 100,000 births. This rate is much more on par with the rates of other developed nations in 2015, like 9.2 in the United Kingdom, 7.3 in Canada, and 4.2 in Italy.
However, this rate does not include suicides of pregnant women, of whom six died by suicide in Washington in 2014 and 2015.
Racial disparities account for much of the excess maternal deaths. Countrywide, the white pregnancy related death rate is 12.4 deaths per 100,000 births. For black women, this rate is 40 deaths per 100,000 births, comparable to the rates in Mongolia, the West Bank, and the Gaza Strip.
Economic despair, which is closely related with pre-existing conditions like diabetes, heart disease, and clotting issues, may be among the largest determinants of maternal injury, according to nurse manager in antepartum care at UW Medical Center Teri Bottoms. Bottoms has worked with the babies at the UW's primary teaching hospital since she graduated at age 22 from the UW School of Nursing in 1980 and has seen her fair share of babies.
In making the decision between feeding their children, paying their rent, and paying for their medications, "mothers put themselves last. They put their children first, they put their spouse or partner first, before themselves," Bottoms said. "You have to walk a mile in their shoes and understand all of the challenges that that particular person has. You could do all sorts of wonderful education in the hospital but when the reality is that they can only buy box mac and cheese or Top Ramen for dinner — [food that is] high in sodium and high in fat with little nutritional value — it's really hard to give folks the tools that will impact their [pre-existing diseases] disease process in a way that'll be positive for them."
——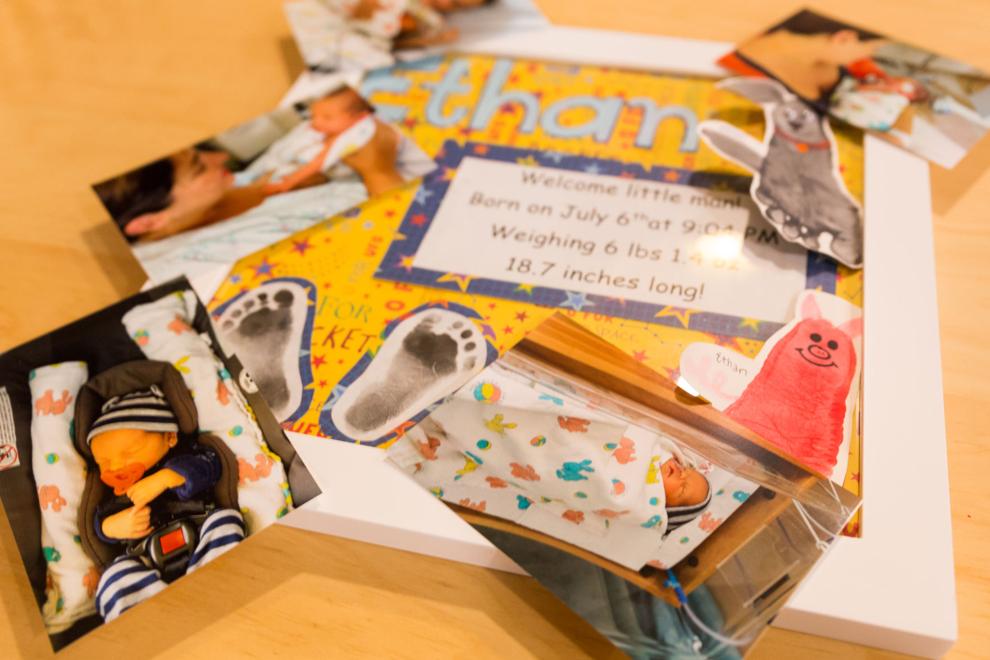 In trying to make sense of the maternal mortality and morbidity crisis in the United States today, "Roe v. Wade is an interesting place to start," Thomas Easterling, physician and high-risk obstetric specialist at UW Medical Center, said. Easterling retired at the end of 2018 after working with women with medically-complicated pregnancies at the UW since 1985.
Roe v. Wade, which decriminalized first trimester abortion in all 50 states in 1973, was decided based on the right to privacy protection under the 14th Amendment. According to Easterling, it was additionally argued that "the driving force was that a woman, no matter how good her care is, takes a risk with her life to have a baby."
This risk, the justices decided, was too high for the federal government to feel comfortable forcing women to go through with pregnancy.
Indeed, Easterling, who went to medical school at the University of North Carolina in the late 1970s, recalls a strong gynecology and obstetrics team at the teaching hospital. "There was a very active illegal abortion industry in North Carolina." Because of this, these doctors were simply tired of taking care of women dying, or almost dying, from a botched illegal abortion, "and convinced the state that this was stupid," that these deaths were unnecessary.
——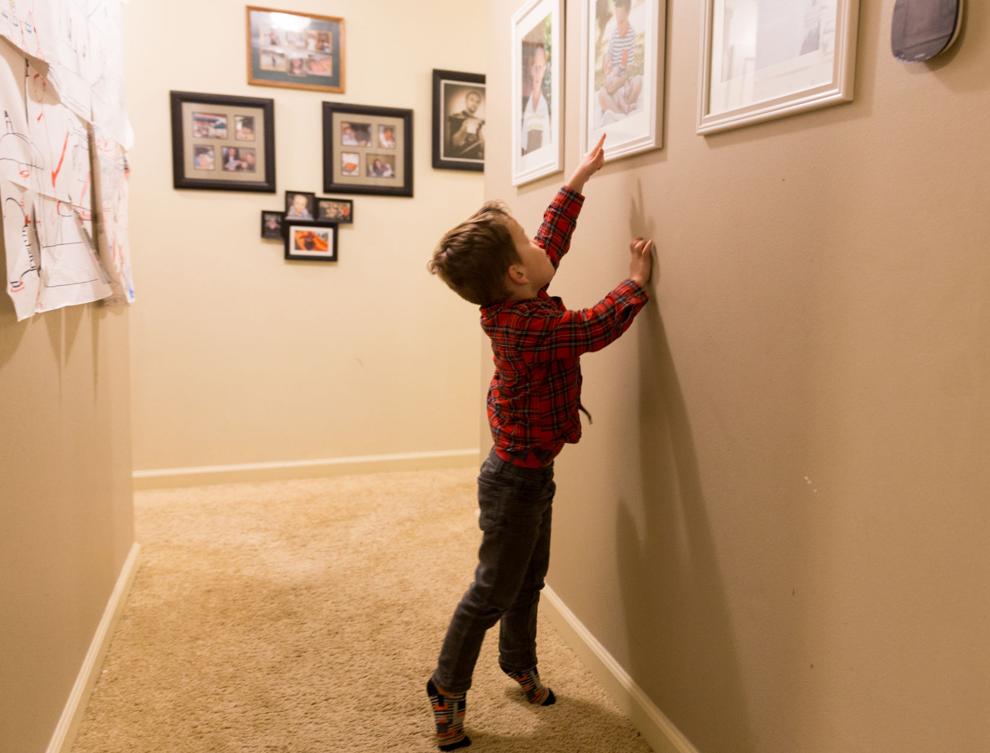 While access to abortion, poverty, race, and previous disease status can all aggravate a pregnancy into a life-threatening situation, Benton did not face these systemic challenges. She's a white woman with a graduate degree who wanted and had the resources for this child and had no history of clots. She attended the UW School of Social Work in the late 1990s and got her Masters in Social Work at the UW in 2003. Her sister, brother, father, and grandfather all attended the UW. Her son Liam dreams of attending the UW, too.
While it may feel comfortable to believe all mothers in our community are giving birth safely, it's just not true, even for those more privileged like Benton. All women in America face toxic amounts of stress when pregnant; Kim Kardashian was told she would be taking a significant risk to her life if she became pregnant again after her first child; Serena Williams made headlines after her doctors ignored her weariness of blood clots, and the athlete almost died as a result; indeed, Beyonce was on bed rest for a month before an emergency cesarean section to save her and her twins' lives after she developed preeclampsia.
Even the most powerful and privileged women in the world cannot seem to deliver their babies without risking their lives.
But regardless of epidemiological reports and statistical averages, if any one of these new moms had not survived, it would have torn open the same hole in the universe that follows the death of any new mother. Benton, like tens of thousands of women in America each year, was pushed all too close to leaving her children behind.
Women in America are stressed out, not guaranteed paid maternity leave so they have time to fully recover, and not trusted to accurately depict their pain and apprehensions to doctors.
Benton now works with patients filing complaints at a Seattle hospital. In some ways, she sees this as the inevitable result of her own requests for help not being taken seriously. While Benton was given time off from work, it was not to focus on healing from her near-death experience.
Instead, she remembers the stress of her maternity leave; far from being relaxing, it was jam-packed with appointments for both her and Ethan.
"No one was looking at me and responding to me in a way that was affirming the nightmare that my family was in," Benton said. "Maybe they could foresee that [everything would be okay], but we didn't know that at the time."
——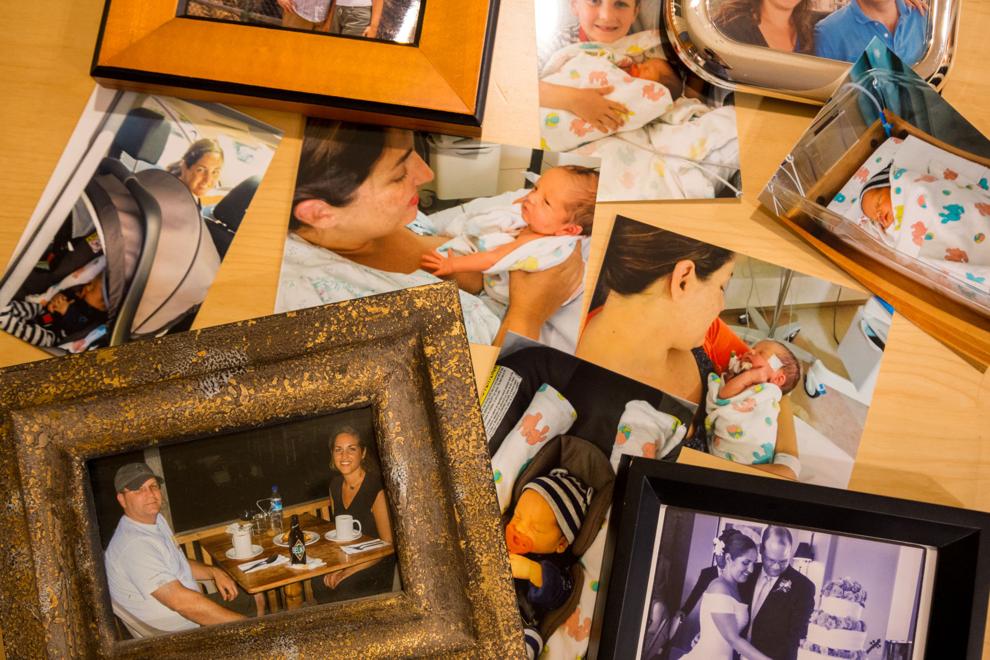 Benton looks at a picture on a shelf in her living room of her mother holding her as a baby. Ethan, who is now three years old, tells me he wants to show me his books and guides me to his room, turning around every few steps to make sure I'm still following him. We sit cross-legged in front of his tiny bookshelf packed with everything from "Green Eggs and Ham" and "Thomas the Tank Engine," to "Hansel and Gretel" and "101 Dalmations," classics that Benton read when she was a kid, handed down to her by her mother. 
Ethan removes several of his books, pointing out the good guys and bad guys in each one before moving onto the next. Finally, he settles on "The Lion King" and stares fondly at the front cover for a minute. He points at Mufasa, Simba's dad, on the cover, and says, "He loves his dad."
Ethan continues to explain how much Simba and his dad loved each other and concludes it was because Mufasa carried Simba in his belly. At this point, his mother is standing in the doorway, smiling at him. She corrects him, telling Ethan that it was in fact the lioness, Sarabi, who carried Simba in her belly before he was born. Ethan looks back down at the book. He says that Simba loves his mother very much, too, and gives the lioness on the book cover a kiss before heading to the kitchen in the pursuit of candy with his mother behind him.
Editor's Note: The cover photo for this article is courtesy of the Benton family. Sarah Benton's son, Ethan, spent nearly 10 days in the neonatal intensive care unit after he was born one month before his due date in 2015.
Reporter Ash Shah and Assistant Health & Wellness Editor Mac Murray contributed research to this article.
Reach Health & Wellness Editor Manisha Jha at wellness@dailyuw.com. Twitter: @manishajha_