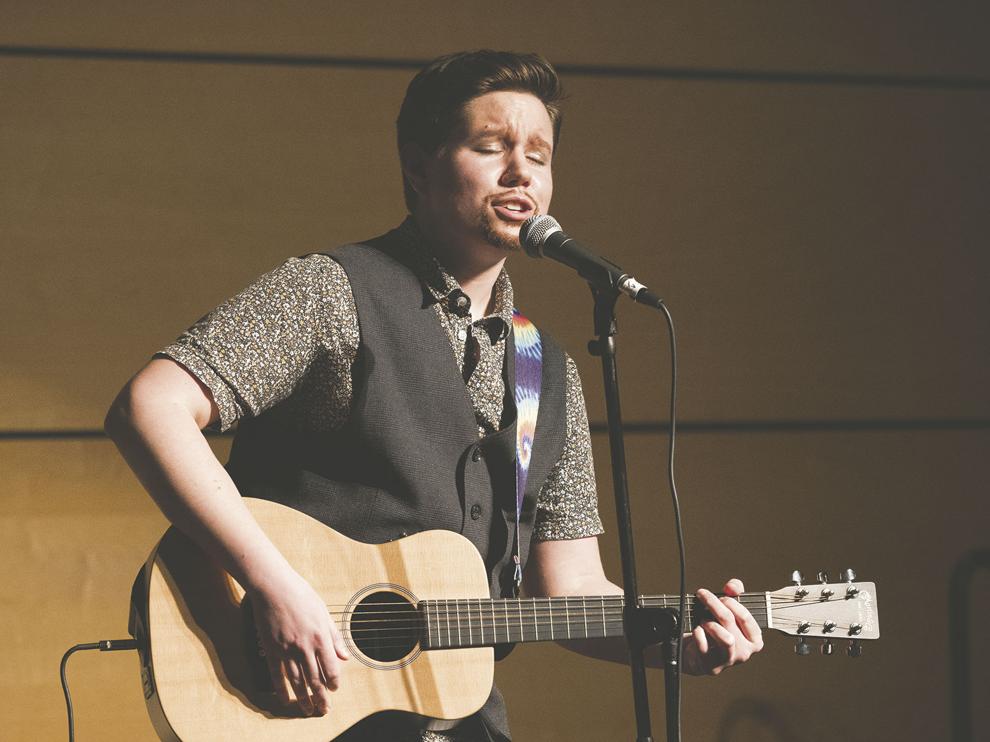 For over a hundred years in Seattle, drag performances have been boldly shattering the concept of gender norms and inspiring members of the LGBTQIA+ community to embrace and love their identities. 
Beginning in the days of vaudeville, drag shows solidified their place in Seattle when the cabaret "The Garden of Allah" opened in 1946. Located on First Avenue between University Street and Seneca Street, "The Garden of Allah" nurtured the city's LGBTQIA+ community for a decade until it's closure in 1956.
The cabaret's famous drag performances attracted diverse visitors, as performers both entertained with musical and comedy shows and provided commentary on the subjects of sexuality and gender. By tackling these issues through the medium of performance, the concepts and ideas presented within were made to be digestible to a strictly heteronormative society.
Slowly and surely, drag shows began to carve their niche in mainstream culture while maintaining staunch in their mission of self-acceptance and dismantling gender norms. As the years went by, drag shows have become increasingly popular and their performers, such as RuPaul, were even able to achieve mainstream celebrity.
Naturally, the growing mainstream acceptance of drag shows took them to the UW, where the Queer Student Commission has hosted the annual UW Drag Competition for the past 16 years.
The competition allows UW students to experience and participate in a drag performance in a safe and familiar environment, with the show taking place in one of the HUB ballrooms. Access to these shows on their college campus can help LGBTQIA+ students feel empowered and secure in their gender and sexual identities, as well as give a platform for students dress up and perform in front of their peers.
For Jonathan Nguyen, a lifelong musician, it was a way for him to use his talent and unabashedly express himself.
"I got a standing ovation which I normally don't get: a standing ovation that lasted a pretty decent amount of time," Nguyen said. "Like, wow, people are receptive to this. Then I thought, 'Why, you know, this means so much to people.'"
Drag performances are not only for the performers onstage, it also impacts the audience. In a heteronormative culture, it can be difficult for people of the LGBTQIA+ community to find role models. Being able to see people who are not just unashamed, but proud and emboldened by their own identities, is crucial. Drag can help its audience realize their own identities and feel strong and safe within their own skin.
"Doing drag is kind of understanding that you're helping people, that you're doing a service," Nguyen said.
As for the performers, stepping out on stage with theatrical makeup and lavishly loud outfits can be a both nerve-wracking and empowering experience.
"[Performers have] made me realize that there is a bravery to you that has always been there but was summoned in the moment of being able to do drag on stage," Nguyen said. "Because not everybody can go on stage in a dress and a breastplate or hips and be comfortable."
An experience that is powerful for both performer and spectator, the UW's annual Drag Competition is generally in spring quarter and put on by the Queer Student Commission. Outside of campus, drag events can be found all over Seattle, with a large concentration in the Capitol Hill neighborhood.
"The singular drag queen is not going to represent everybody, but drag in itself is something that we all benefit from," Nguyen said. "We all do — not even just queer people but straight people too. It's a f--- you to gender stereotypes."
Reach Photo Editor Caean Couto at specials@dailyuw.com. Twitter: @CaeanCouto